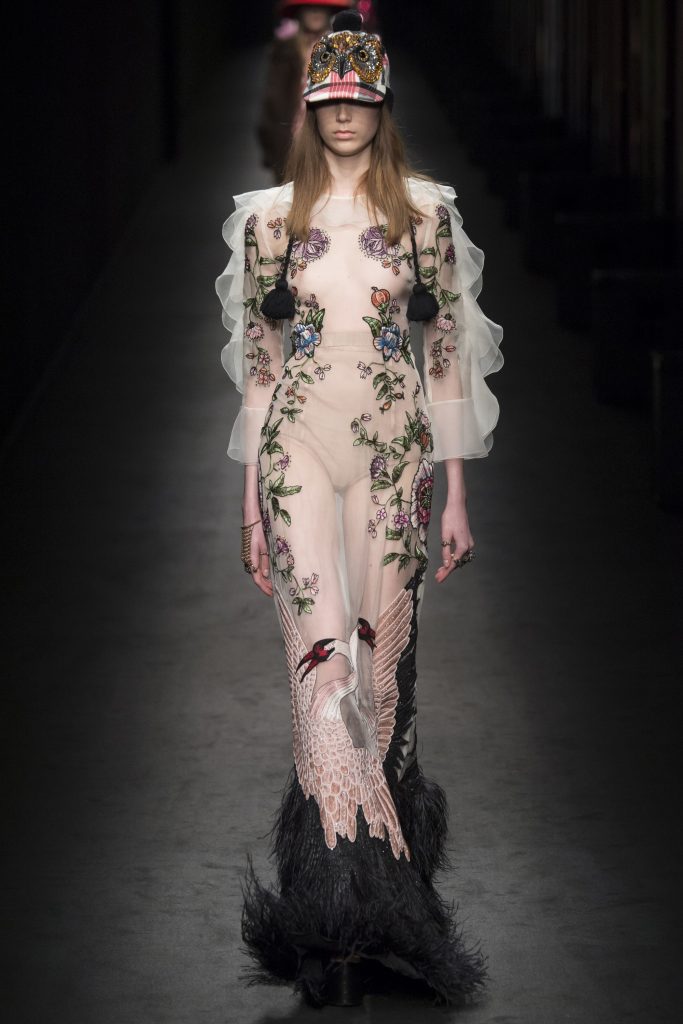 It's not a secret. I have been so obsessed with Gucci lately…. Everything Gucci, obsessed with it all.. (and apparently I am not alone. Gucci is in the top 10 trending fashion brands on Google, not only in 2016 but for the past few years.)
What is it that I like? I love how designer Alessandro Michele is presenting his collection; the way he's styling the shows, the shoots… His attention to all details. You follow models on the runway and you don't know where to look; you don't want to miss any of the details. There's a certain quirkiness to it, and I am loving it.
Also, next time you're in Milan, don't miss visiting the store for your customized items, such as the Must Have Gucci bomber jacket.
Here's a list of all the things I love…. And here is where to shop!