How did it all start…
My first fashion memory is a dress I had when I was a litle girl, white with colourful balloons… I must have been maybe 4 or 6 years old, and I think my mom made it for me… Then I remember a dress and a jumpsuit, in the same fabric, lavender with tiny flower prints that my aunt got me from Paris…
Then I remember I was 12 when I bought my fist magazine. I was living in France. It was Jeune Et Jolie, and all the magazines I would ask my friends to get me from all over the world, in all different languages.
I come from a family that loves fashion and shopping, even the men in my family… Growing up, I had my stylish gorgeous mom who I remember would match her bag to her shoes, and would get me clothes I wanted without even knowing I wanted them… An uncle who would take me shopping not alone, but with my girlfriends, and tell me: "Get everything you like!"…. and then my ex boyfriend, more than a brother today, who would let me be his Manager when visiting showrooms of the most famous brands in Paris, and ordering his collections… and the Moschino shirts he would always get me…
Some more later memories were in Rome, while I was working at Orbit Satellite Television & Radio Network (Known now as OSN)… I remember wearing those Cavalli printed jeans, the flowy romantic white dresses, La Perla perfectly cut dresses and tops, and Sarli showrooms… Elie Saab showing his collections in Rome and his after parties, a suitcase filled with latest Dior designs to wear at the Orbit Gala…The days I would take time off from work to accompany clients/friends shopping in Rome, helping them with their fittings, and helping them spend hundred of thousands of dollars in just few days…
And then her…. That woman with grey silver hair  whom I used to watch from my desk: Lauren Ezersky… She would be reporting from the Bryant Park tents during New York Fashion Week, and I used to be mesmerized by her, thinking how lucky she was.. But never, never have I though that one day I will be standing where she was. I didn't even think I would ever visit New York, it was so far… Since then I met her and interviewed her and told her how she was the reason I was there next to her…
Then life took me to the States. I would write some interviews from time to time for Laha Magazine, it had barely launched… I think the first one I did for them was Valentino (talking about the Valentino Red colour…)….Secretly, I was trying to get approval to cover Fashion Week in New York. My request was rejected few times, until one season, they said yes! That was a big moment in my life.. My passion…. coming all naturally my way… When I called the Editor In Chief at the time, and explained to him what Fashion Week was, and how important it is, asking him if he was interested to get coverage for the magazine, to my surprise, his answer was no, we're not interested…. I was shocked. In tears. How can he say no? This is Fashion Week. It's not easy to be part of it. But back then, not everyone knew what fashion week was.  Still in tears, I called my cousin, told her what happened. "So what. This is your dream. Just go. You will figure out..", she said, and so I went!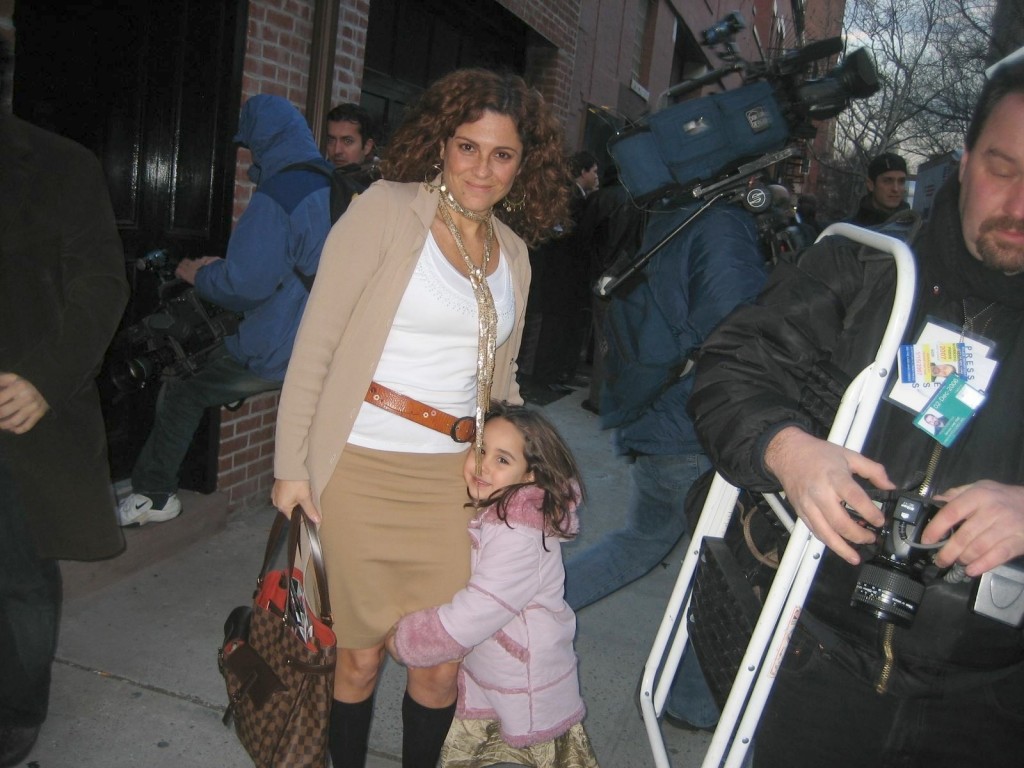 Since then, I accomplished many goals. The first journalist from the Middle East to cover NYFW, to have a crew filming videos backstage with the most important brands (Watch Some Of The Videos Here), and to launch the first fashion blog in the Middle East glamouriablog.blogspot.com . Blogs were not very popular then, but I wanted to learn and try, and I did it all alone (with the help of Google…)…
Why? Why do I love it so much? No, not because I want to be sitting front row with cameras taking my pictures…. no, not to impress anyone. It's the energy, mostly backstage, during the shows, and straight after. Being backstage, witnessing  a teamwork of artists all passionate about their work: I can't describe it… Loving to bring all that atmosphere to readers and viewers, transporting them as if they were present too. That's my job. That is my passion. Getting to know the most creative and talented designers, models, hairstylists, make up artists, not only as them doing their job; them as human beings! That's the point right here…. How they started, how they made it, their struggle, sometimes even their personal life. You come to the point where you create that personal bond between you and them, friendships that I treasure, admiration for their hard work and dedication, lessons, inspiration…. And you want to be always better and show everyone their work proudly! That's what I do. That's what I love doing.
Some people say I am lucky.  I say I worked very hard, and I still do. But I am following my heart, learning, and still growing.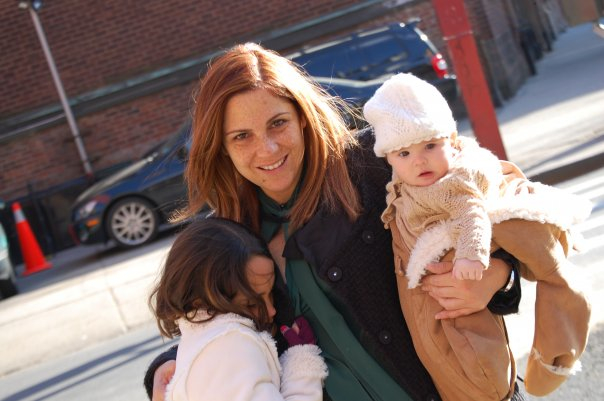 Today Glamouria is a full magazine, online, bringing you the best and latest in fashion and beauty from the top experts in the main fashion capitals of the world! But we will also grow together so it could be your trusted platform to discuss all your style ideas and tips and opinions, but not only that. We want to be part of your life, a guide on how to "Live Your Life Fully" (as said by Gebran Khalil Gebran), a place to discuss and celebrate women's achievements.. We want to be here to entertain you and inspire you, making sure that you will also look your best. This all would have not been possible without the help of Wassim, who pushed me to forget anything that was going in my life and do it… To my cousin Rodayna, to my family, and my friends who were always there for me. To Abir , Amaild, and Désirée, who were my support in NYC and who made it easy for me to do my job. To the designers, the brands, and the faithful people working with them.. At one point I am sure I will be thanking all of you in person, but I have to mention Rania Y.K, and Emma R., and you know why… To the most professional and talented Mac team  all around the world, and to all the team working on NYFW, backstage, all of you!
So Cheers to this new journey… to the first day of summer, to the solstice and that beautiful full moon (called a strawberry moon today) shining its light through our hearts… and most importantly… Cheers to life filled with all the love and laugher I get from my mother and daughters, my pride, my soul, my everything…. Cheers to a new start…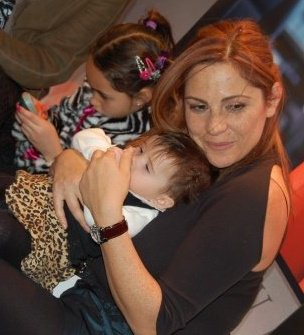 Love, Always…
Hayat