I Fell in Love with this Look Backstage
Before It Hit The Runway
Naeem Khan SS2015
It's summer time… Time to enjoy your evenings out, whether you're going for fancy dinners, weddings, or summer parties.
You chose your evening gown, but why not add that blazer? A trend we saw a lot on the runway this season. Just add a simple tuxedo jacket to complete your look, in black, cream, white or any colour of your choice. Wear it or put it over the shoulders… You never know, sometimes it gets chilly outside.
My favourite, honestly, is the one I saw at the Naeem Khan show, and that little black belt just pulled everything together.
Tip: Don't forget to add long sparkly earrings for a more playful look!
What's your favourite summer night out look? Comment below….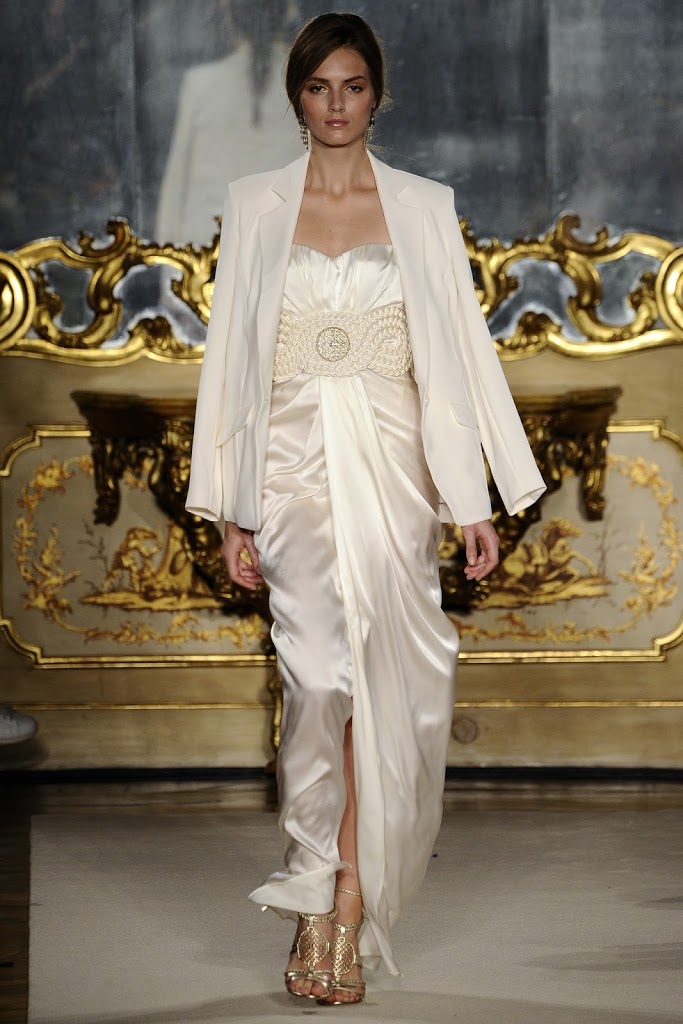 A Cream Shade Adds Softness To Your Look
Elisabetta Franchi SS2015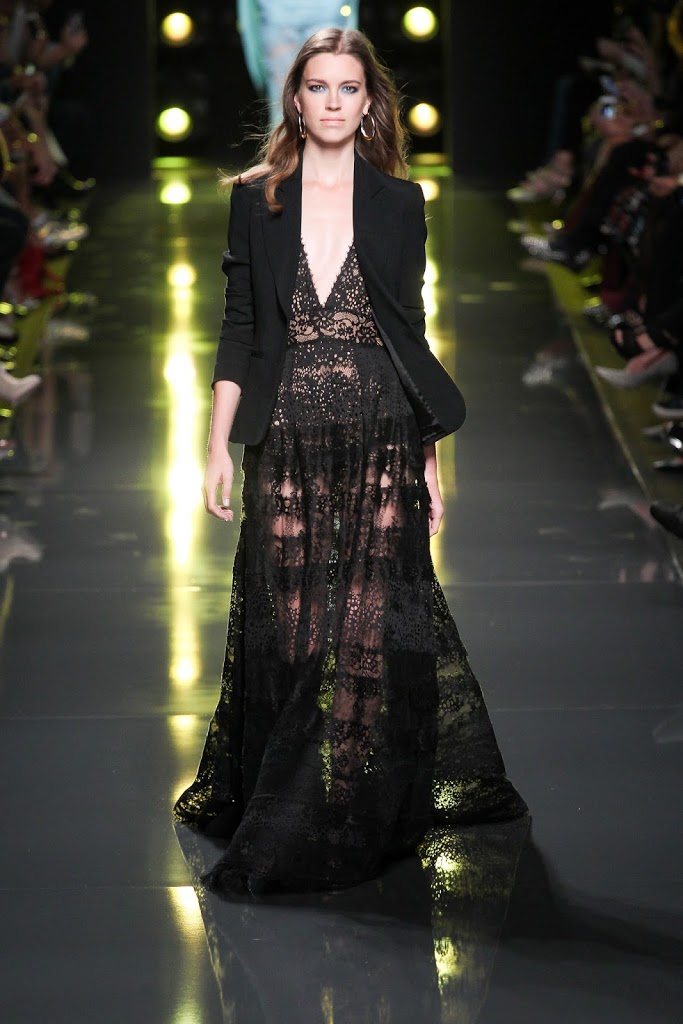 Love This Look
It Tones Down The Lace and the Deep V-Neck
Elie Saab SS2015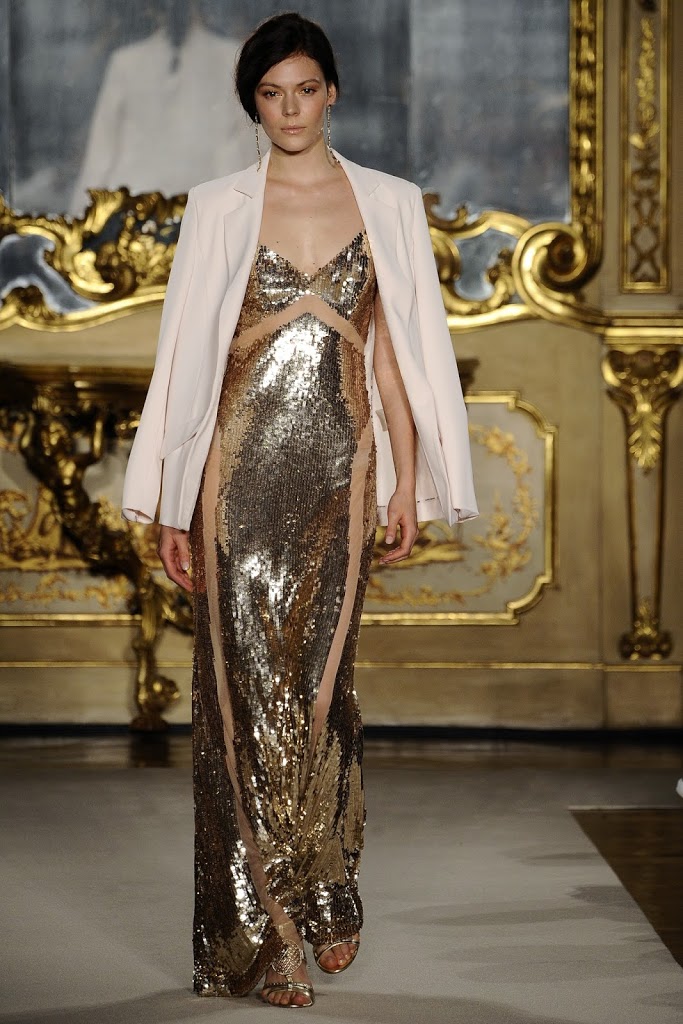 Even Over a Glitzy Dress
Elisabetta Franch SS2015