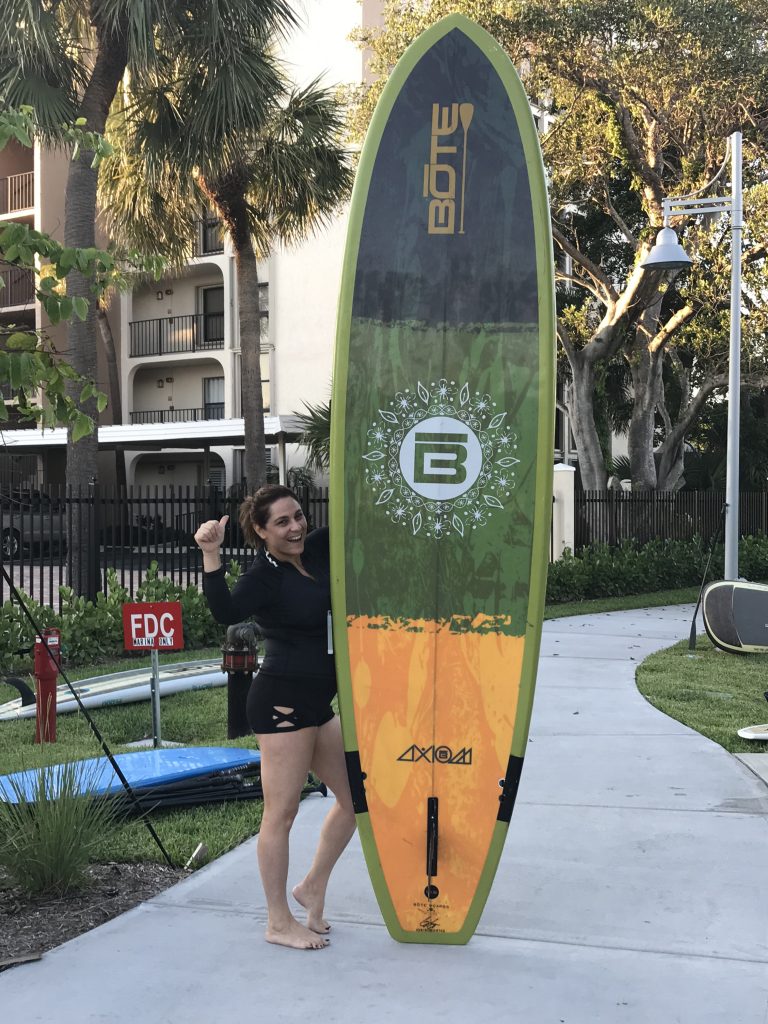 You know how I drag myself to the gym (unless it's a kickboxing or a dancing class), but when it comes to being in the water, I just run there! This year one of my resolutions is to take surfing lessons, and my first lesson was a blast! Everyone was freezing cold, except for me… I was so excited that I didn't feel it. And I am going back this week!
The ocean, the waves, the sound of them always fill me with happiness and hope. It's my therapy…. Last night I tried something new. I went Paddle Boarding, on a full moon!! It was a May Full Moon, called also Flower Moon or Milk Moon! How better could this get!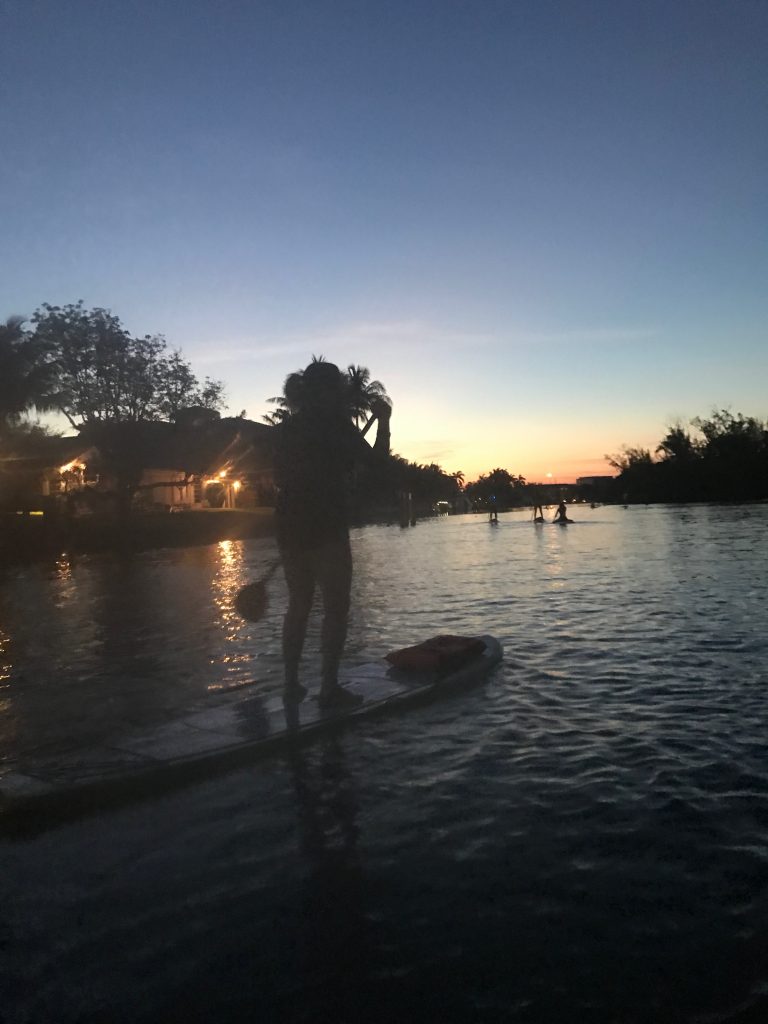 I asked my "gorgeous fit friend" to come with me; I was jumping the whole time until we got in the water. I almost fell on my first try to stand up, but then all was good until an hour or so, I fell in the water 3 times. The best part was when boats passed by with loud music on, and the majestic moon shining its light on us…
You really have to discover what you really like and do it! Don't be scared, be adventurous, and always try new things. I can't wait to do it again!
Tell me, what are your favorite activities? Do you get to do them? Who do you go with?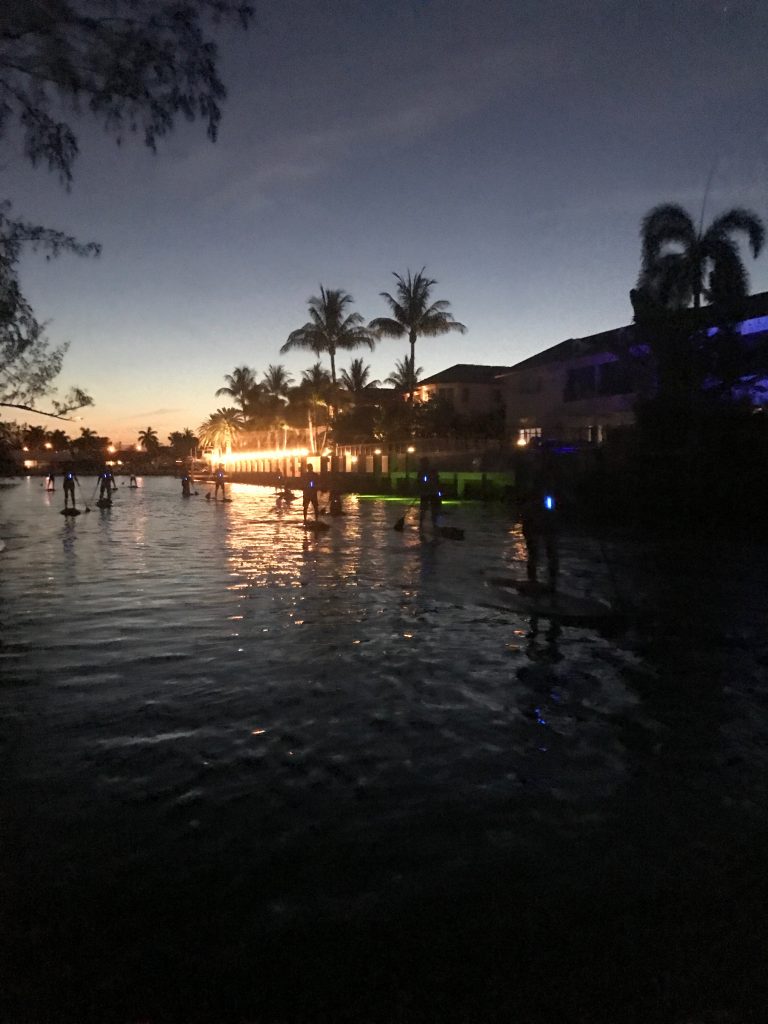 11 Tips for Beginners Paddle Boarding:
Put your board in the water, and go on your knees.
When you want to stand on the board, start from a kneeling position (knees placed in the centre of the paddle), find your balance, keep your head up, look at the sky, and jump standing with 2 legs together.
Keep your knees a little bent, the paddle in a perpendicular position to your board, and use all your body to paddle, tilting the hips a little bit for more strength.
If you're going at night, like we did, make sure you have those neon lights that you twist. Put them in a necklace around your neck so the boats can see you.
Use a cream or oil for the bugs (try organic lavender oil)
Don't take your phone or any belongings unless protected and sealed in a special waterproof case.
When you fall, try not to let go of your paddle if you can. Then put your chest on the paddle, push and go up on your knees.
If you're not a pro, always go with experts and licensed professionals.
Always carry a life vest with you. In most places it's the law.
Don't go on empty stomach. Have a healthy light snack or you will be starving!
ENJOY and be SAFE!