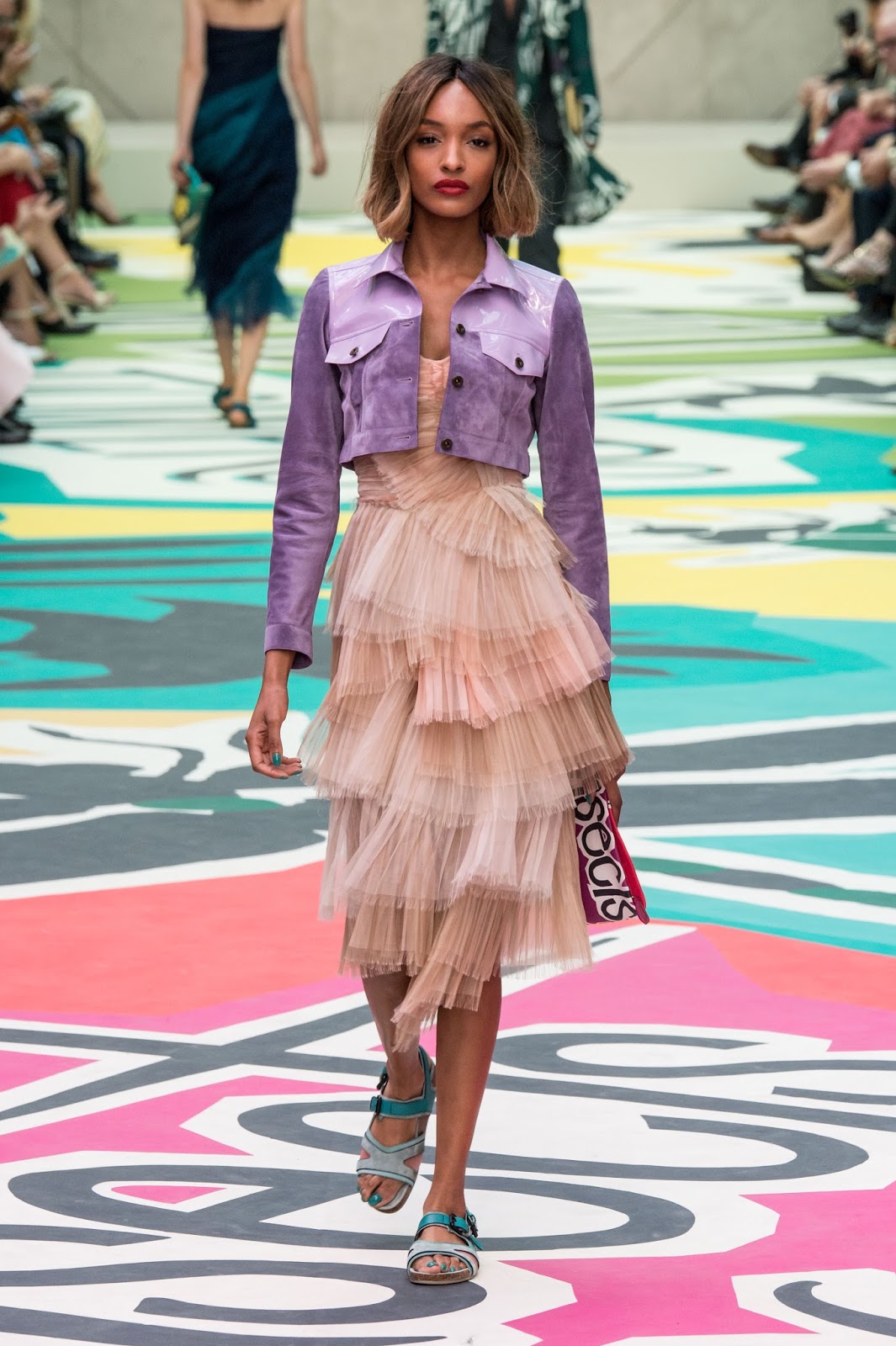 Jourdan Dunn for Burberry SS2015
During the last few years, we're seeing that there is no more seasonal clothing, and not even a difference between night and day wardrobe. You could wear what you want, anytime you want, depending on how you style it.
So why don't you take your cocktail dresses out of that closet and wear them during the day? It's very easy. All you need is the dress, a pair of practical shoes and a denim jacket or vest.
You could choose a tulle dress for example (or a skirt), add a denim or a short leather jacket, a pair of colourful sneakers, and you're ready. If you're still not comfortable wearing sneakers with dresses and skirts, then I would suggest sandals, ankle boots or flats.
Tip: Be playful, mix colours, and don't over think it!
I love how Burbbery presented it in their Spring Summer Collection!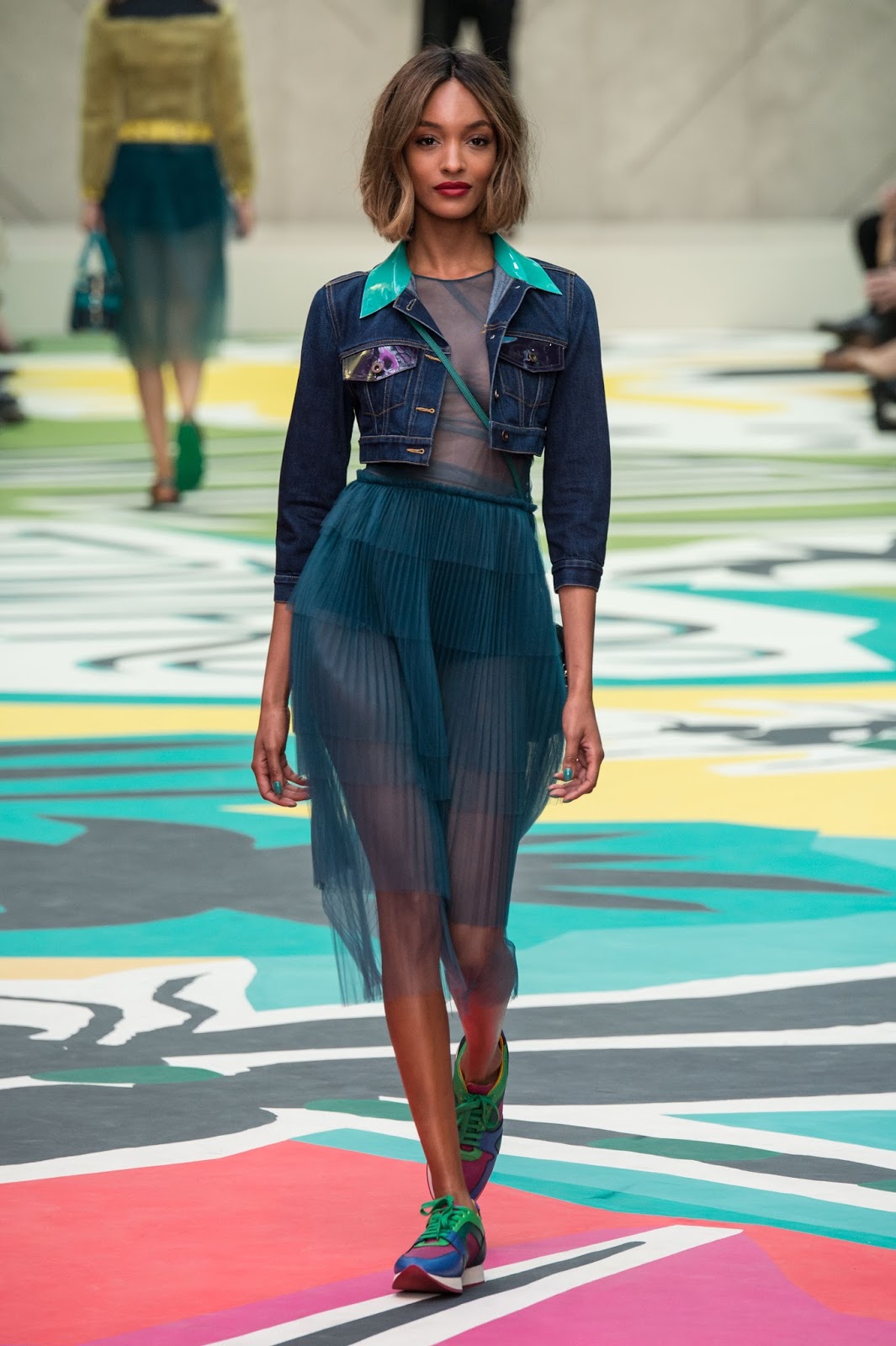 Burberry SS15