"Pants Are The One Item To Have This Summer"- Custo Dalmau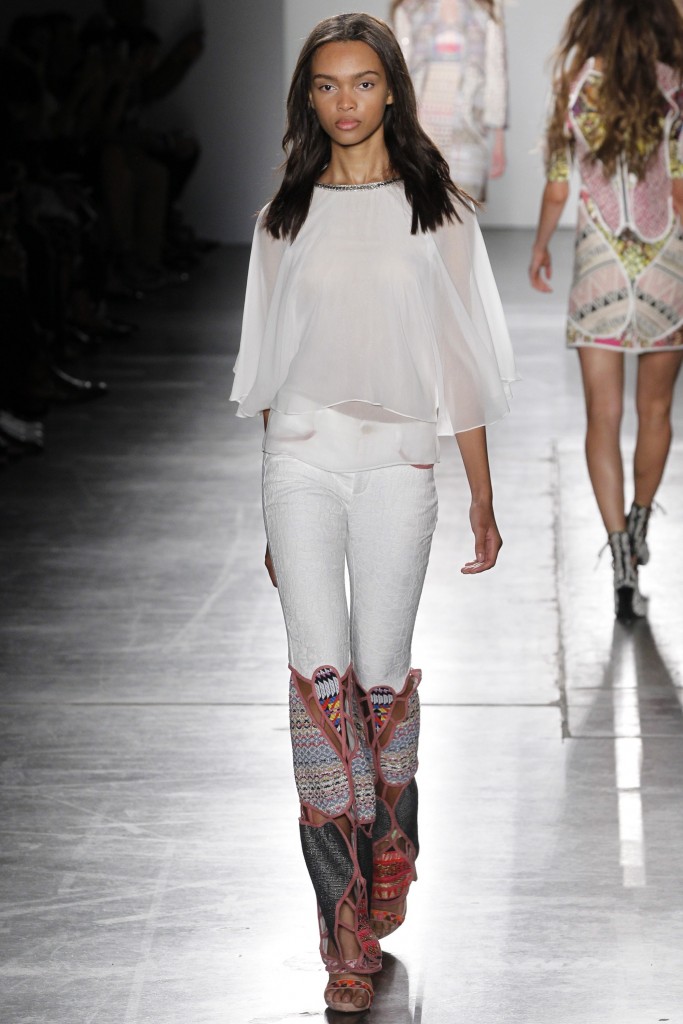 Pants are versatile and fun. You can wear them during the day, to the office, at night… Dress them up, dress them down, the choices are too many.
Here are the 6 pairs of pants every girl needs to have in her closet.
The Masculine Pants: Think Michael Kors. Wide, elegant and sporty chic. These are your go to anywhere pants. We love them at the office or on the weekends. Pair them with neutrals.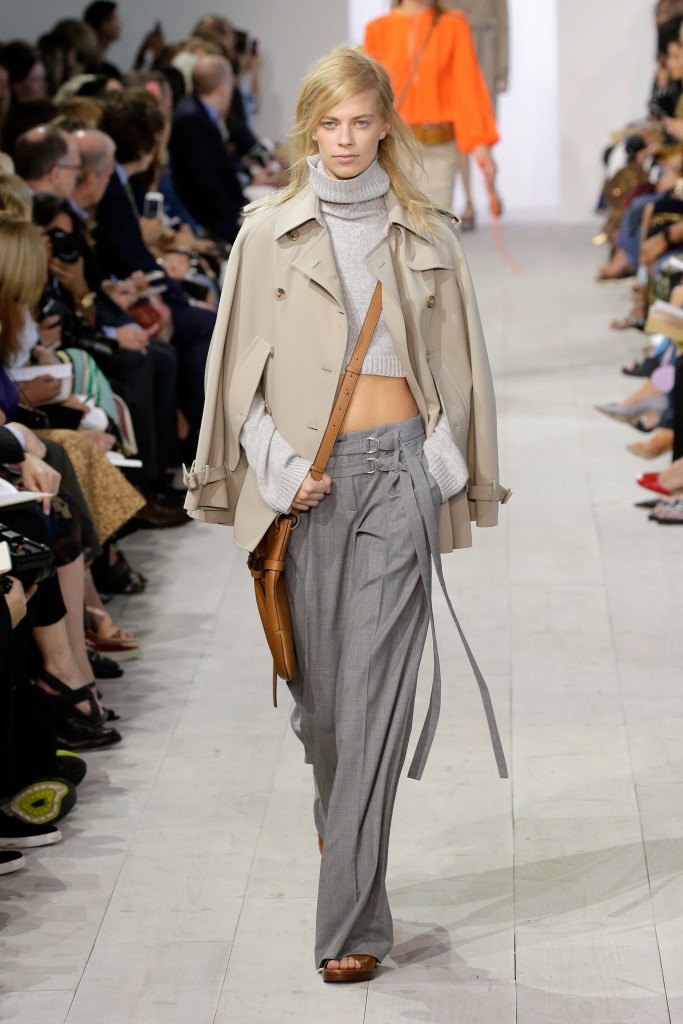 The Metallics: Shiny, in silver or gold. Choose a sporty cut and wear them however you want. It's a funky alternative to your ordinary pair of jeans.
Tip: Try them cuffed with heels.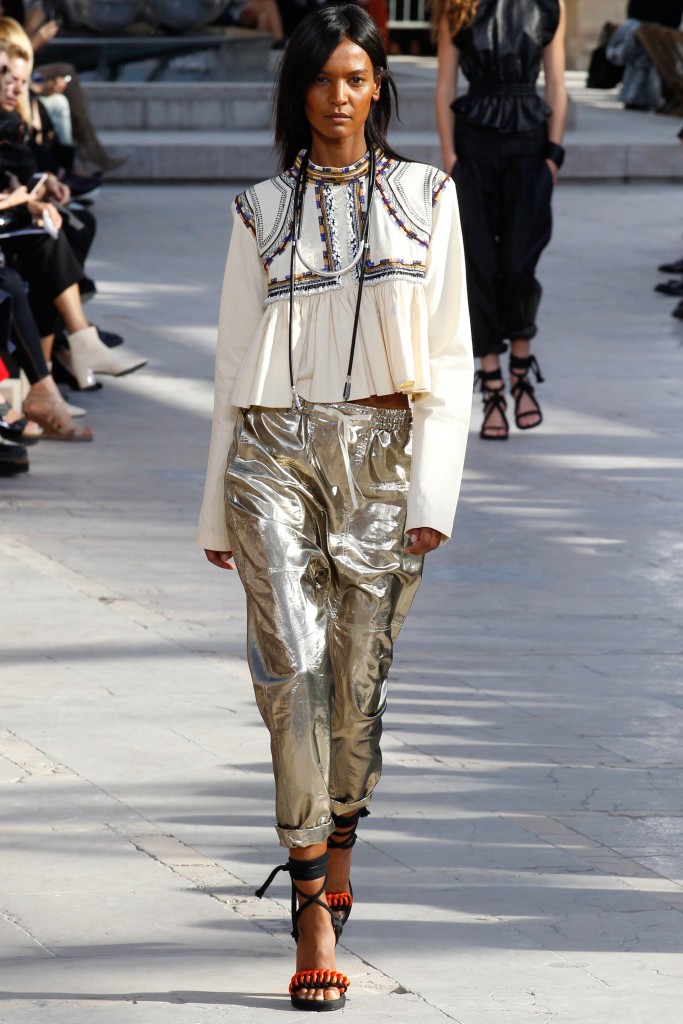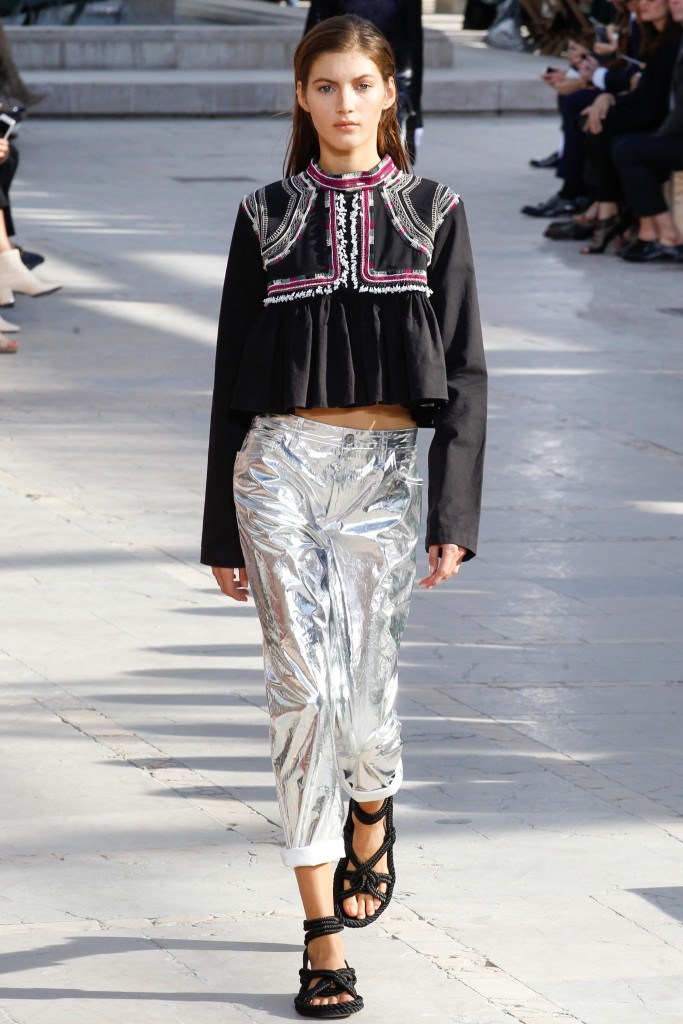 The Leather: Leather is a classic. Choose the cut that best suits your body or your lifestyle.  We found our favourite at Fendi.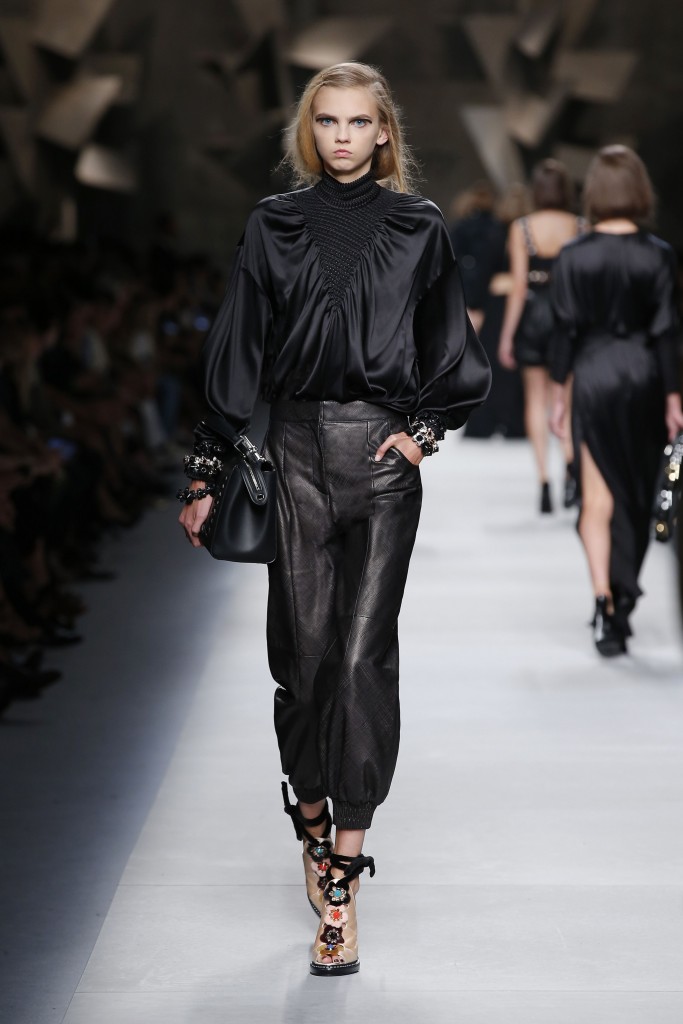 Ruffles and Other Details: Something that caught our eye? The Armani pants with ruffles on the sides! For a more casual look, choose a pair with discreet ruffles.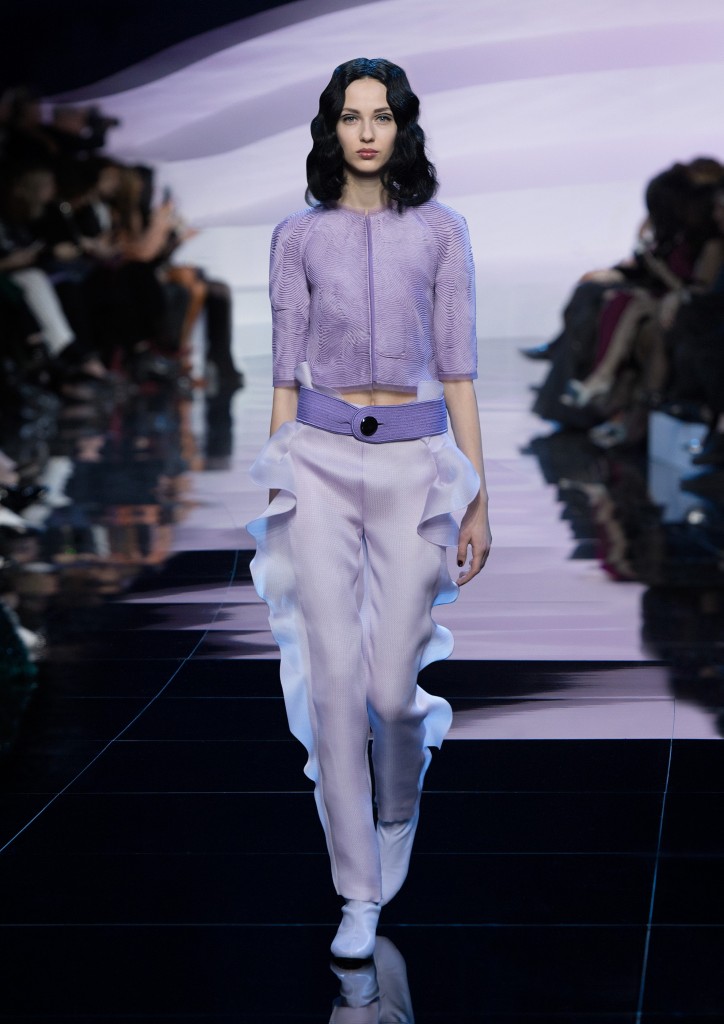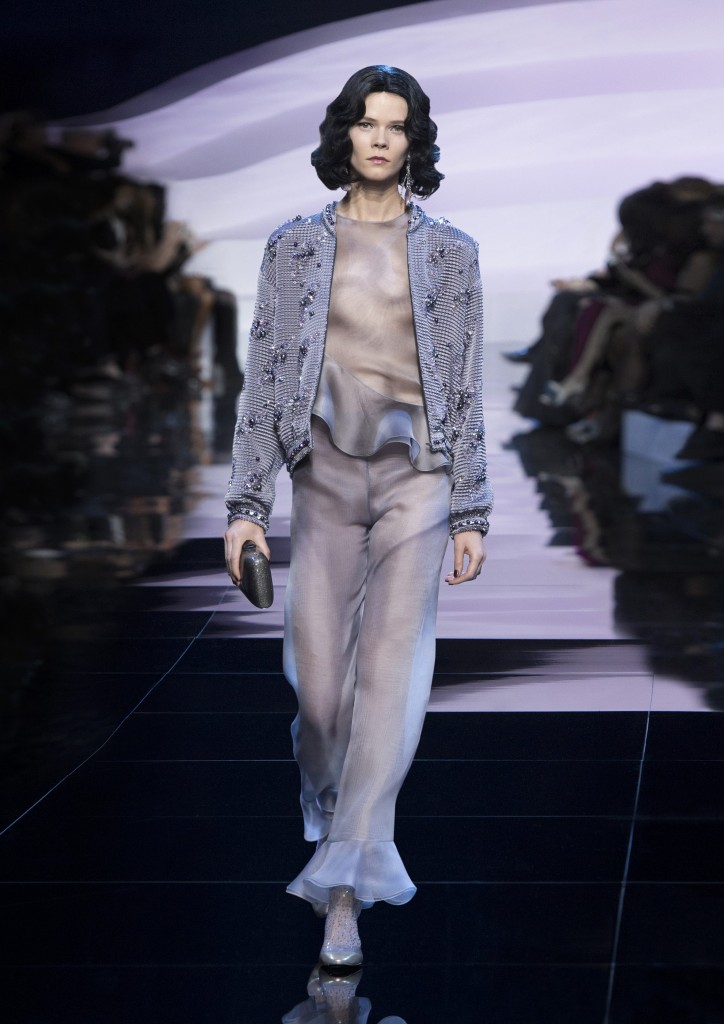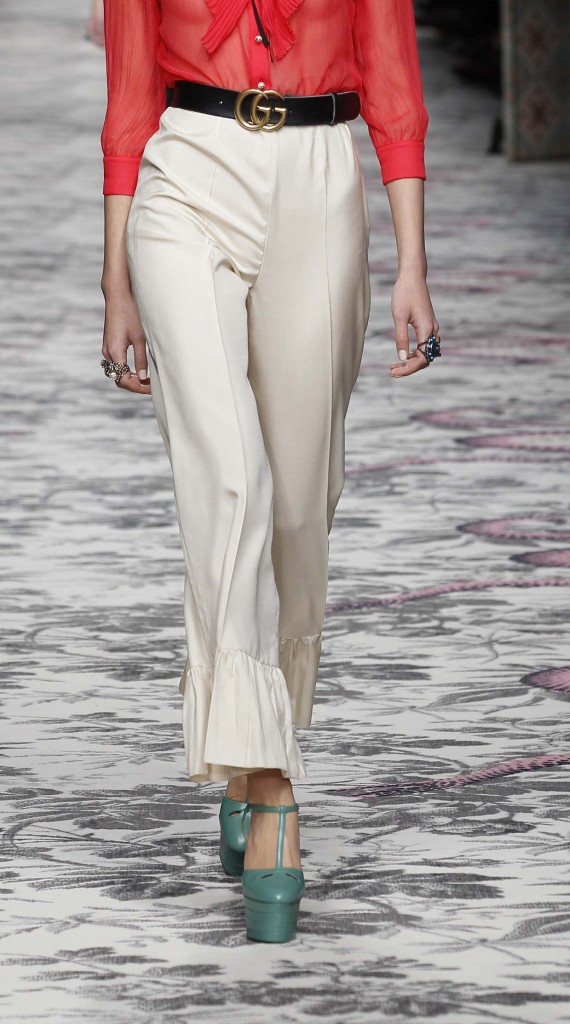 Sequins: The sequin pants are perfect if you are going for a business soirée or if you're just plain bored of your typical night out dresses.  We're not saying you can't wear them during the day. If you do, try matte sequin pants and top them of with a basic t-shirt, or a denim blouse.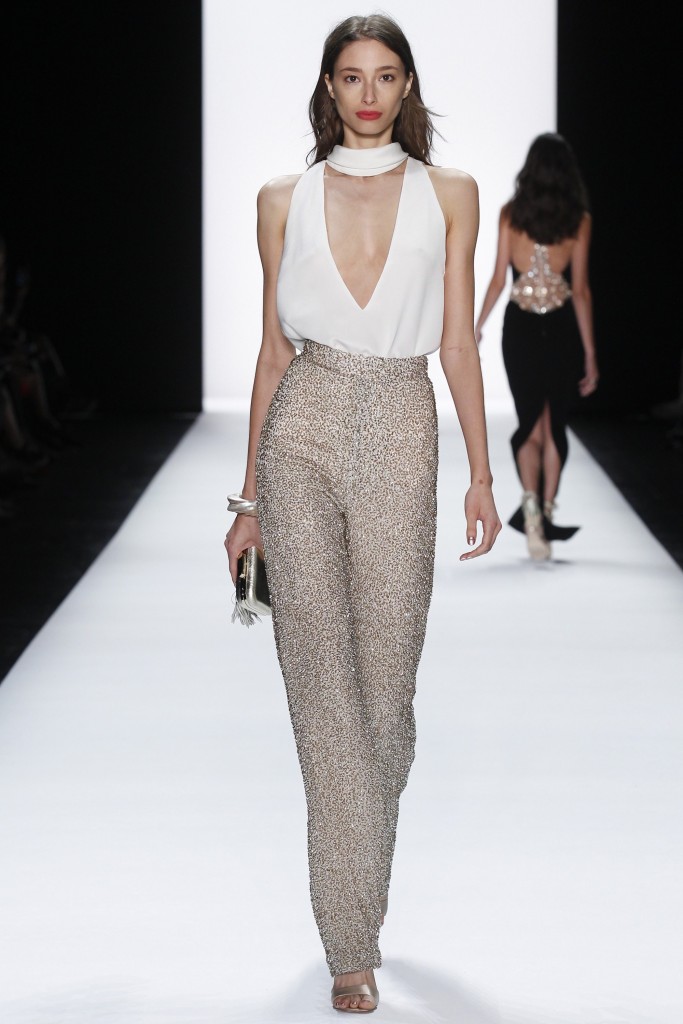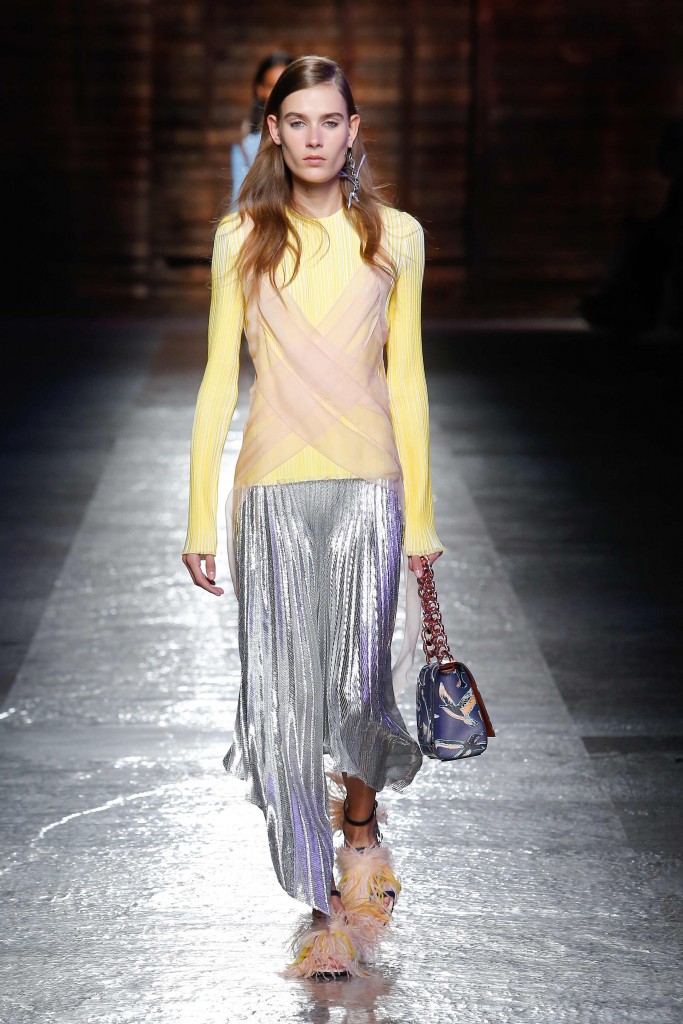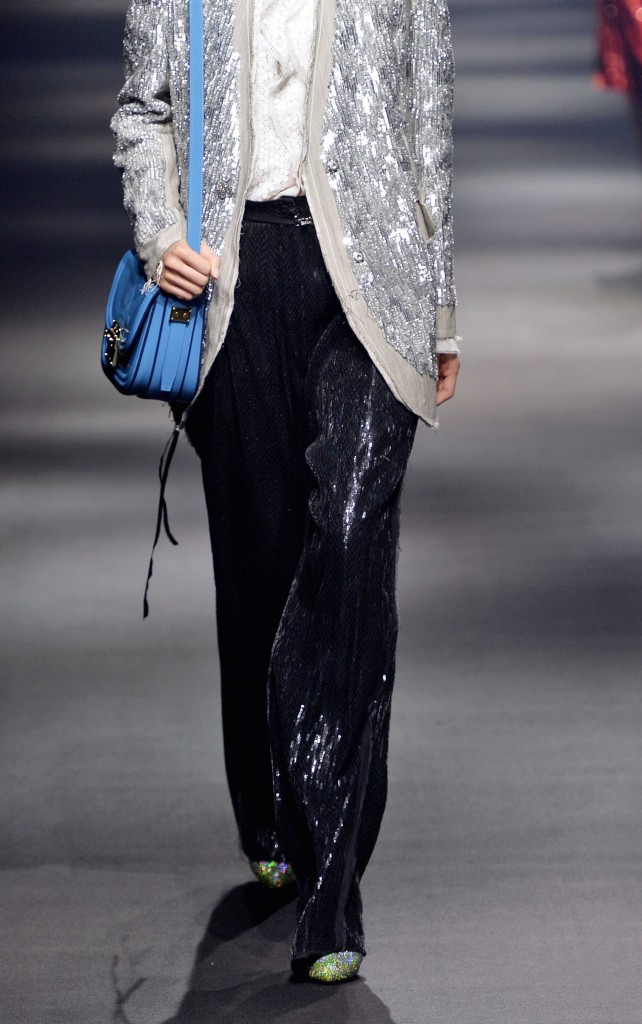 Sheer Pants: Sheer is everywhere this season. You can decide how sheer you want them. Remember that you can line them for a more reserved look.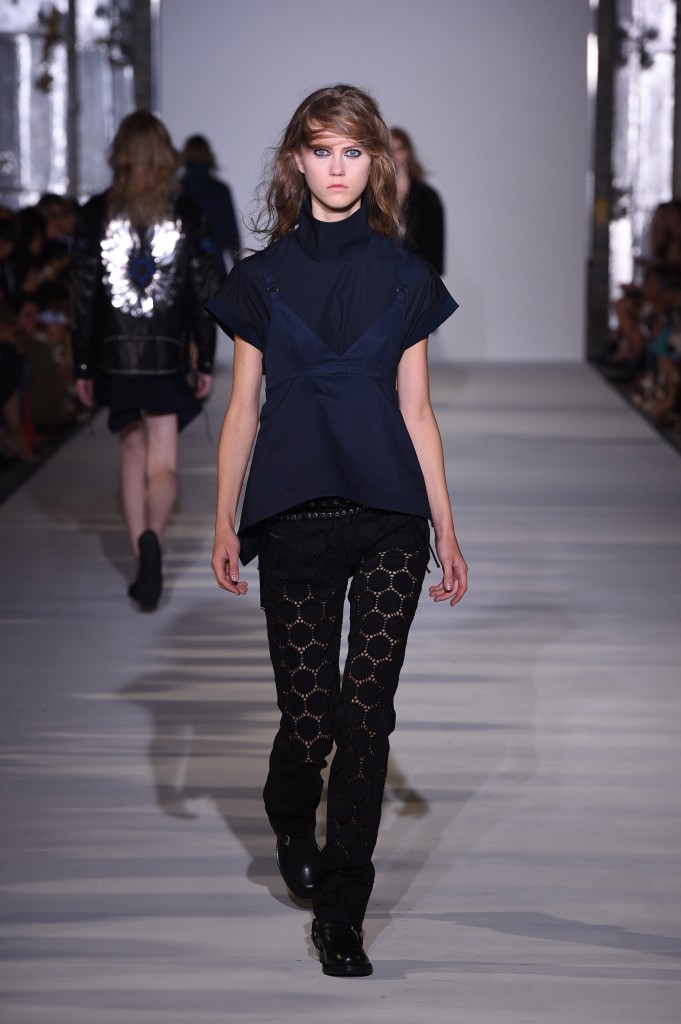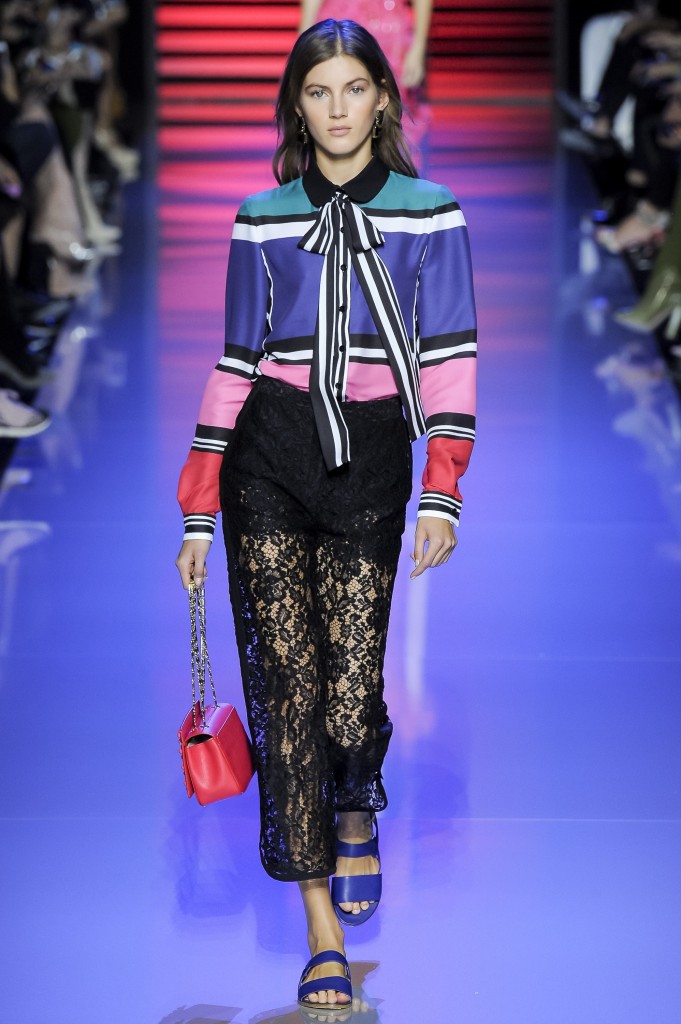 Editor's Pick: Our favourite? At Emilio Pucci… We like to call them The Mermaid pants! Yes, They are a Must Have!