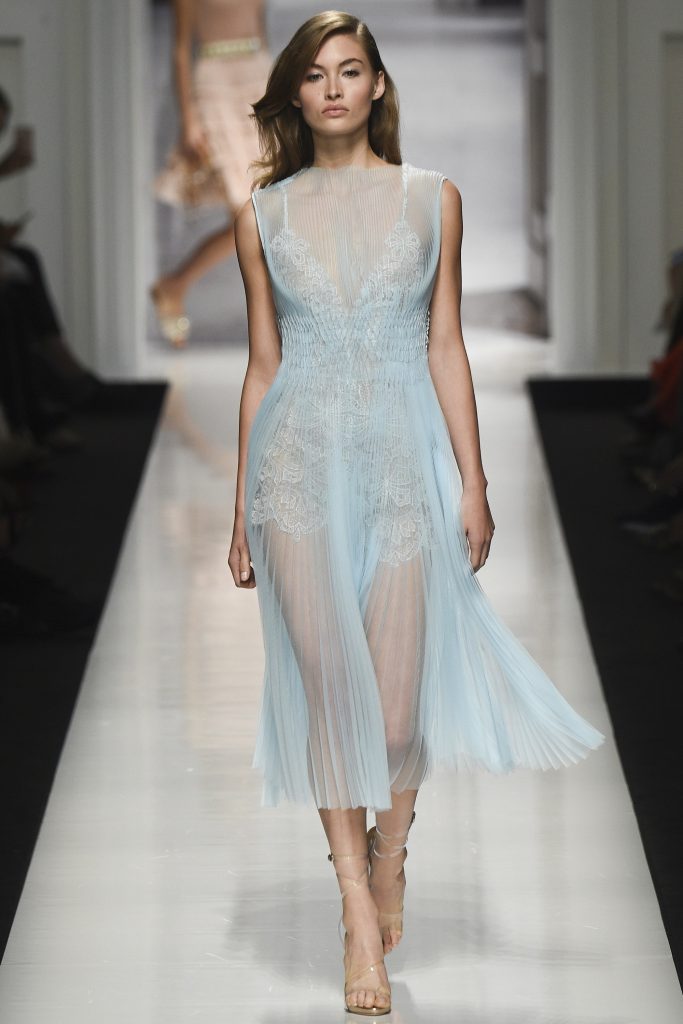 Pajamas are in, but if you feel they are not for you, and you still want to try the lingerie trend that's taking over the runways,  a slip dress is another option.
Try a short and sporty slip dress (Diesel Black Gold), or long and super hot as in sheer lace (Lanvin). Short and sheer with ruffles if you're feeling super sexy (hmmm, Marc Jacobs, it's not a slip dress but has the lingerie feel- Marc Jacobs, not so sure about that, but you could line it.)
Remember the rules: bold colors, lace and sheer fabrics will make the look very sexy so stay away if you're looking for a non attention grabbing outfit.
Accessorize with a bold statement jewelry (Johanna Ortiz), and a clutch; a large handbag will totally ruin the look.