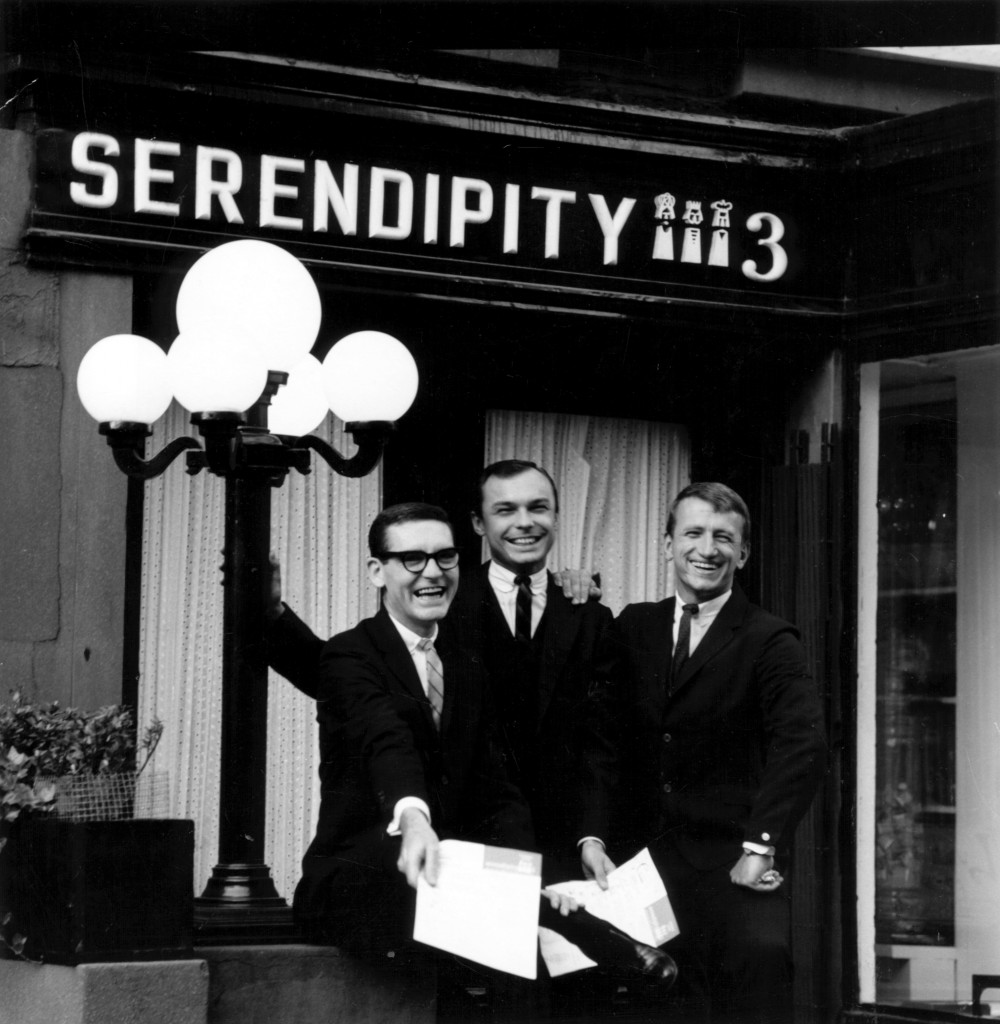 How many times do you get to meet wonderful people who you know will leave an impression on you for life? Someone old enough to have met legends such as Marylin Monroe, Andy Warhol, and Jackie O but young enough to make you laugh and enjoy the time spent together and not want to leave? Someone who seems to be living their life fully, but mostly, with magic! So you just want to stay in their presence, admiring them for their courage and success.
This is Stephen Bruce, one of the three founders of the iconic Serendipity in the heart of Manhattan. If you have seen Serendipity the movie, then you have seen him in it. But what someone really should do is a movie about him, and maybe Sean Connery would play him!
What does Serendipity represent to you?
The word Serendipity is so fantastic; I have to admit I have Serendipity in my life because of it, when you least expect it. I learnt it very quickly because when we opened the place, I never knew who to expect at the door. Marlene Dietriech, or the Kennedys, Jackie O, anyone around the world. I was happy to feed them all.
What attracted them all to the place?
I think it's the experience, the ambiance, the delicious food, and the famous chocolate is always a draw. People love chocolate.
Usually it's children who love fairy tales and colours, etc.. Why are adults loving it too?
I think Serendipity brings out the child in you. It's a very simple equation: Colour, fun, not any downers and we give good service.
What's your favourite item on the menu?
I have created the Frozen Hot Chocolate, so I love the frozen Hot Chocolate. At the time, I was afraid to give up the recipe because it has 14 blends of chocolate. So  I thought why not sell it around the country, and this is how we started selling the packages. But regardless, people still want to come here and have the total experience.
What do you recommend?
We have a wonderful selection of omelets, wonderful salads, and in winter time we have a very special chicken that is very southern: It's very delicious; we get a  lot of compliments in it.
Should women follow their diet here?
Too many people are concerned with diets. We want people to have fun, we don't put any restrictions. Too many people are saying no no don't touch this, don't do that.. Here we want you to indulge and enjoy yourself and have a wonderful time.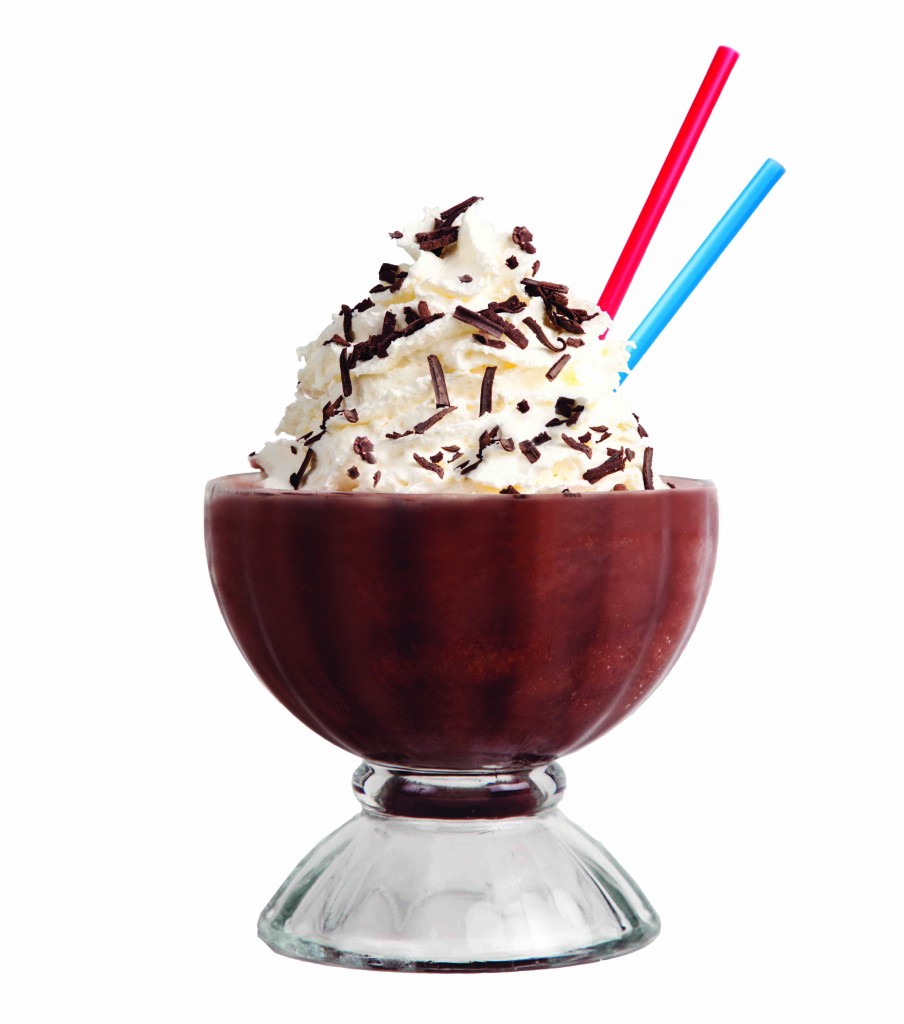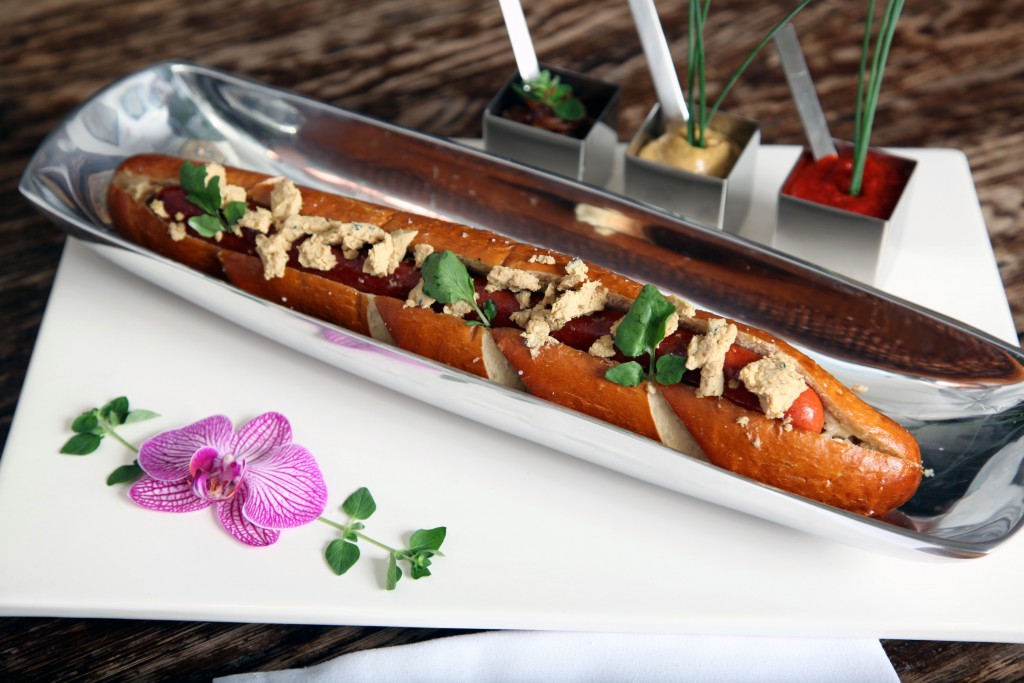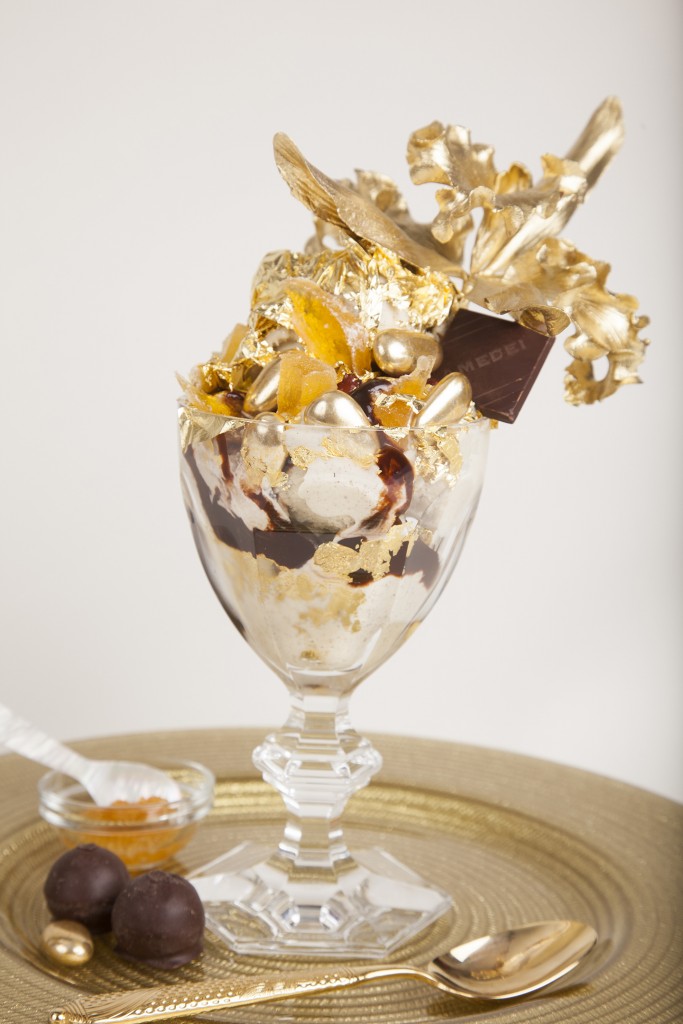 About  Work & Friendship…
What's your advice for anyone starting a business now?
You have to love what you do, you have to have an original idea. NY is very accepting of new ideas. We were a success because we hanged the Tiffany lamps, we were a selling boutique, we combined food with merchandise, which was a novelty. We kept surprising people with t-shirts and introducing new food, we had an audience that was looking for what's new at Serendipity. Once you're a success, you have to have the courage to stay there, and put in the hours to make it work. I worked 17 hours a day. That's the reward at least! And you have to remain fun because Life is heavy.
You stayed friend with your partners although you worked together. How did you make this happen? 
I have been blessed with my 2 associates. I am happy you mentioned that, because partners usually never get along; sometimes they are selfish. I had two partners, we respected each other, and we did everything we wanted to do. Our views made individual success.
My two associates brought their southern charm and wonderful recipes, and I came from upstate New York and worked at Macy's, so I helped decorate the food and do the decoration to create something new and expansive.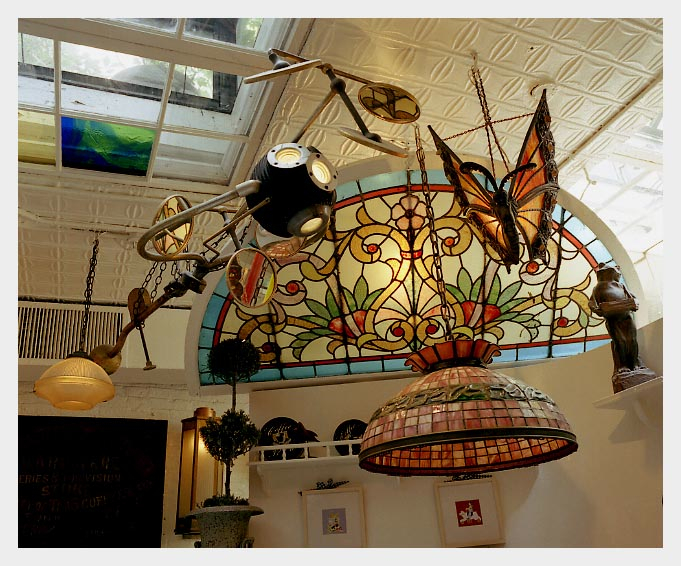 You had many celebrities. What do you remember about them?
When we opened, we did not know what to expect. We hoped that people would come and enjoy an espresso or a frozen hot chocolate; suddenly word got out to the right people, and all celebrities were coming in. Diane Vreeland from Vogue helped put us on the map. They all talked about what these 3 guys were doing at Serendipity, they have t-shirts, they have Tiffany lamps..
I remember Marilyn Monroe was a total charmer and she always had a sweet charming demeanor. I think she tried to seduce me a couple of times, but I was too young and innocent, and I did not know the difference. And yes, I kissed Marilyn Monroe.
Andy Warhol also had a boy crush on me, since 1954 till the day he went into the hospital for an operation; he was very kind and generous. He gave me 25 drawings. I have wonderful memories.
Who was your favourite customer?
Cher. She's very charming. She's a wonderful human being  and she is very warm.
How about you? For a place to succeed, it's more than food and decoration.
We were three magical princes, but we did not know we had this magic before we opened the door. We created something with our own image, and we were totally unaware of what we are doing. People pointed out "I love the lamps, I love the dresses you're designing, I love the frozen hot chocolate"… So we continued to be creative.
I also read you would sit with your customers. do you still do that?
Yes, I'm still here 4 days a week.
What do you miss of New york in the 50s?
People were more friendly and accepting. Nowadays people are more cautious, but when they come to Serendipity they drop their guards.
I think Computers made people more isolated.
Why do you think children love this place? 
It's a fairy tale, it's like Alice in Wonderland. We have a banana Split a mile high…
How do you fill your life with such beautiful memories?
I came to NY to study theatre and dance, and I ended up having an audience every time the door opened and people were coming in.
Who would you have been if you were an actor?
I would have been a Shakespeare young actor.
I would say you would have been Sean Connery!
Thank you! I love being Mr. Bond.
Do you like traveling? How do you choose your vacations?
I choose locations that are not very populated. I love to go to beaches, Hawai or Capri or islands.. I love greece, Mykonos is one of my favourite place. I love London and I am a Capricorn. I can make quick movements in and out…  I learnt to avoid crowds by working here.
What did you do in your free time?
I designed a fashion collection that was sold at Macy's. It was on the covers of Vogue Magazine in the 60, 70 and 80's.
So you're into fashion. Which shows do you like?
Anna Sui, she is a sweetheart. She told me personally that she has been inspired by serendipity, and that her stores are too, even the products. I am totally flattered.
Does your house look like serendipity?
No, I don't have Tiffany lamps. I live in a clean simple place.
On Life: "You come to your own after 45…"
How can we find happiness?
Accept who you are. Work with the problems you have and the circumstances you have in life. If you could do that,  you become a better person, by accepting it, and not trying to be what you are not.
What if we accept who we are but we don't accept our circumstances, or what's around us?
I avoid certain things and places; I avoid certain people and I stay away from them. Avoid bad influences that turn you away from your true nature.
Let's talk about love…
"Love can be a fascinating attraction, but true love lasts for a period of time."
What's the key element to make a relationship last?
You have to have a common thread, either something you like, or a personality trait , enjoying each other company, enjoying basic things… These are good grounds for friendship.
What's your favourite memory in this place?
it's very hard.. I met Marlene Dietrich, Beyonce, Ashton Kutcher and Mila Kunis, it's a parade of good times. I like to make them feel comfortable.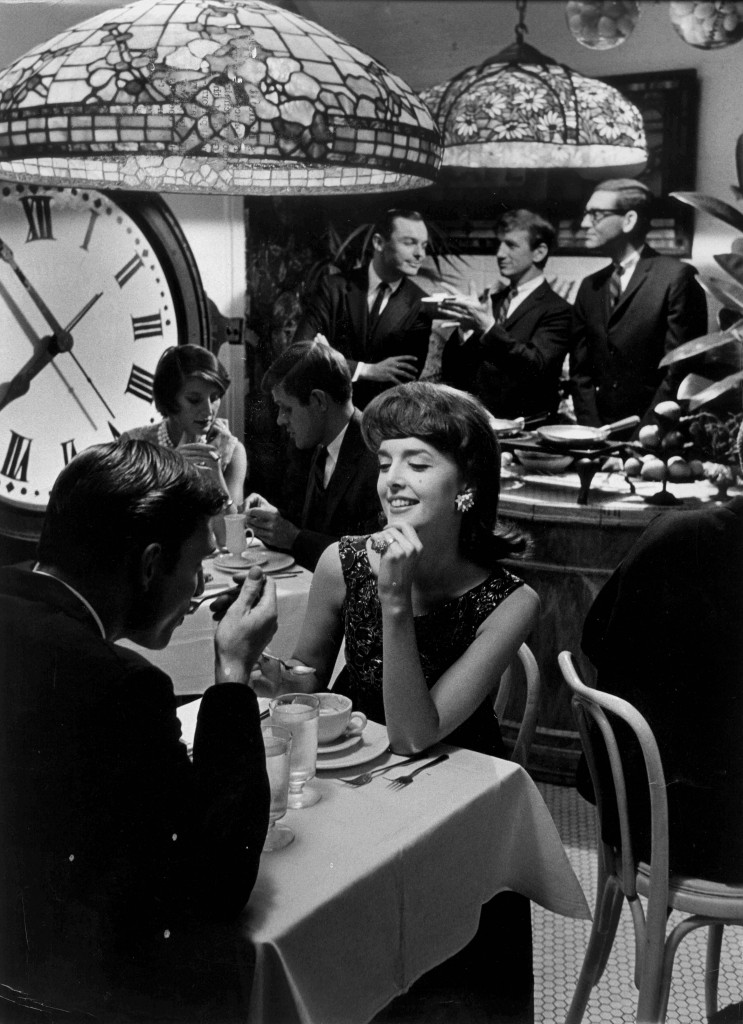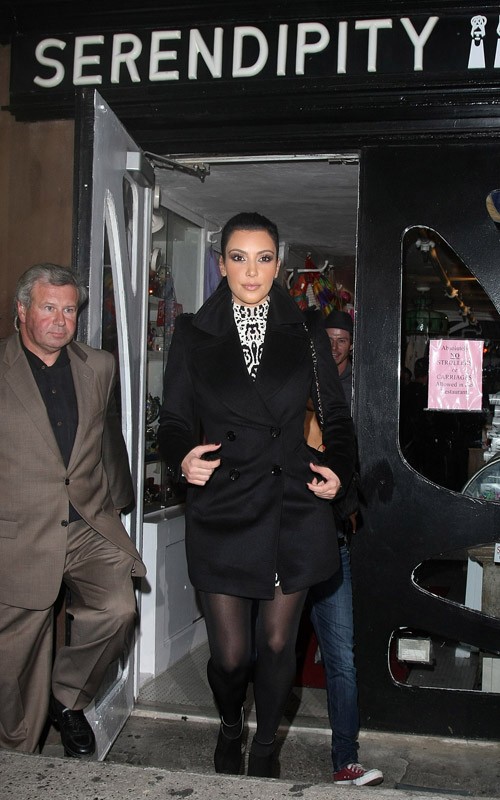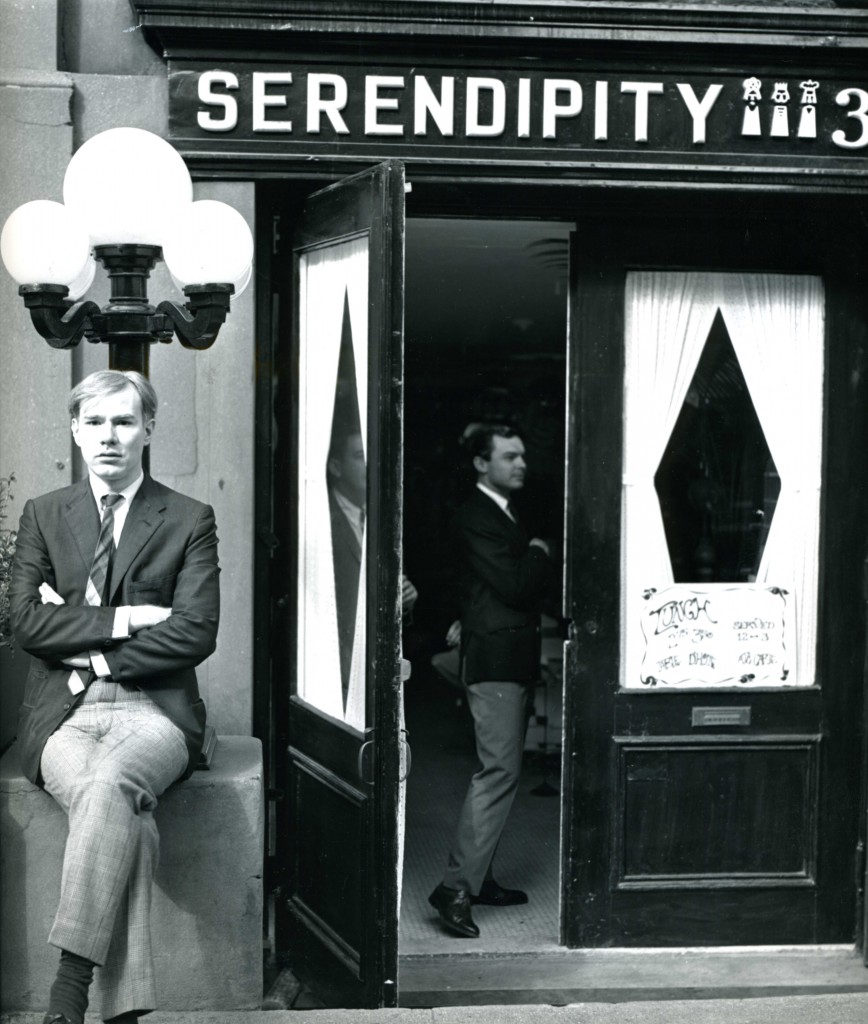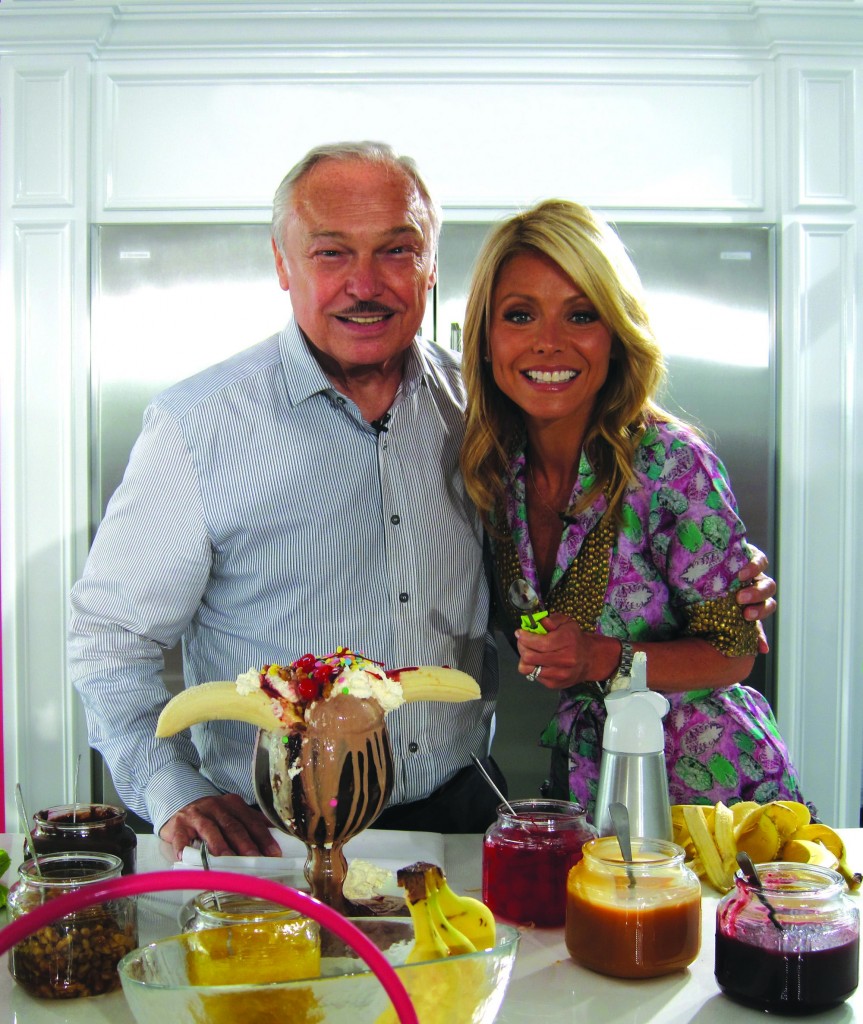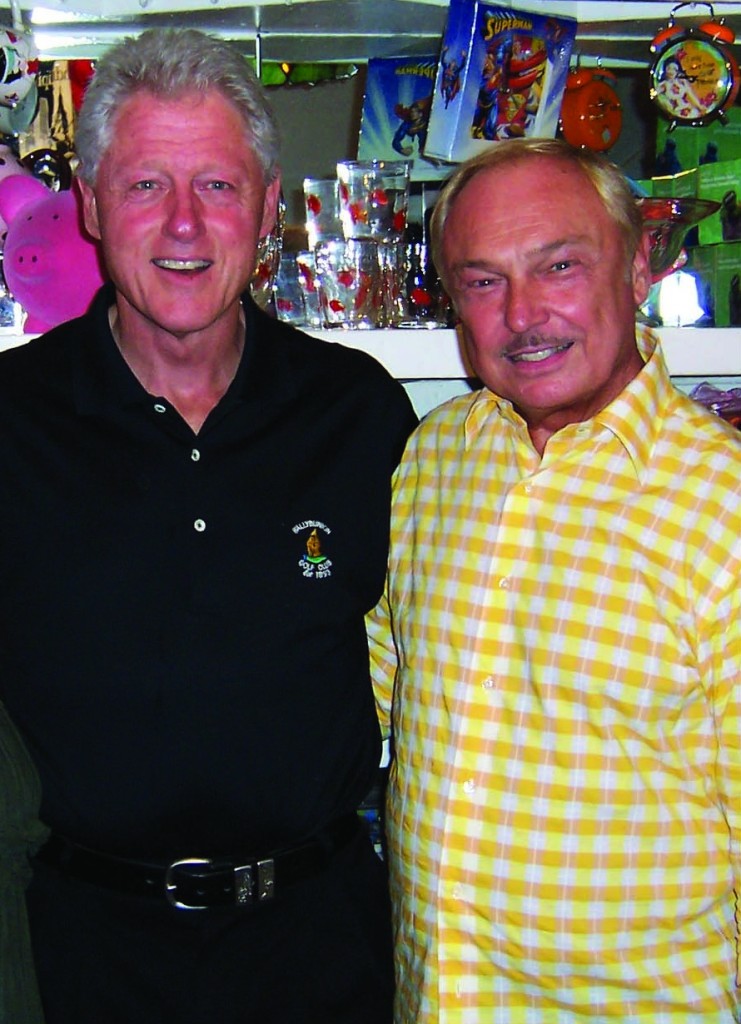 Serendipity 3 is now open in Dubai!