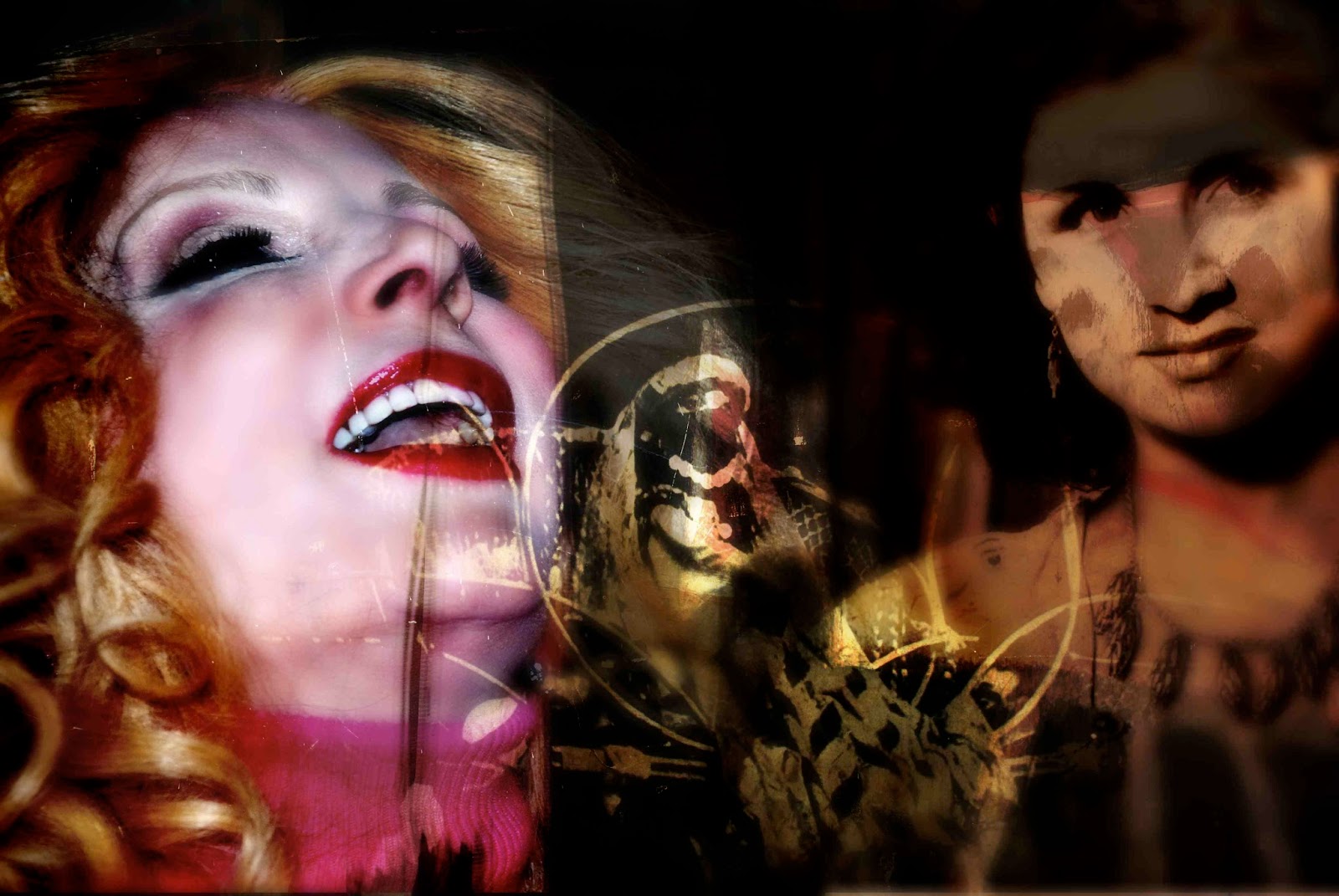 Lebanese Legend Sabah, In The Eyes of Artist Nijad Abdul Massih
"She kept smiling and moving, like a true star"



In this post, I invite you to meet Nijad Abdul Massih, one of the most creative people I have worked with in Television, but his creativity expands to all form of arts, including but not limited to photography and painting, or what he calls "Picture Painting". Nijad was my producer, years ago. Was it easy to work with him? hmmm… of course! It was a lot of fun, and I looked impeccable (but I have to admit it was not always easy for me to accept myself in those red bold lips that he liked or my natural voluminous curly hair).



Everything he did and does, for years, is extremely creative and professional. what I really loved and still love about him is that he is a perfectionist! When you work with him, you could not but notice how he thinks of every single little detail. If you want to make sure you look pretty in photos or on video, and when you want an outsanding finished product, Nijad is the right man!Recently, I happened to see images that he took of the late Lebanese famous star Sabah after she passed away. So I had to tell him how lucky he was and ask him how it all happened!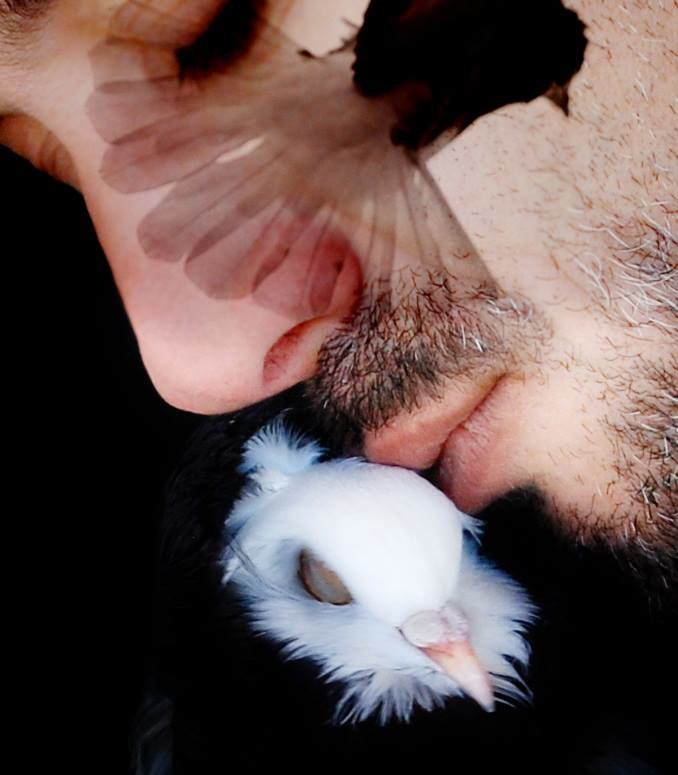 Nijad Abdul Massih Picture Painting
Having traveled a lot and worked in many different places and countries, and especially taking the decision of working by himself and launching Busy Bee, Nijad also gives us career advice and talks about some life lessons he learnt along the way.
Nijad, Where do you get your inspiration from?
Life, people and places that touch my heart directly with their stories and history of giving something to humanity, architecture and city Streets and street art.
What part of your job do you enjoy the most?
Documenting a moment in time & history, freedom of thoughts & Visions of a past, present & future, immortalizing a moment in time of a vision I feel in a picture – painting as I call it, one unique artwork per thought to shed the light on important issues that the world seems to have forgotten, beauty, or a positive view of a sad present that might change in the future, there is always a story to tell & a lesson to be learnt in life.
Describe your artwork in 3 words
Real, alive, unique.
What are your hobbies?
I like reading, cinema, communications, technology, and sports; I like photography & painting, and living each day as if my last.
What are you working on now?
I am preparing for my exhibition in London, "80 Mermaids" for year 2015, and another one in Marbella Spain.
What are the most important life lessons you learnt?
Live now and don't give up on people, there is always hope.
See the world from a different perspective and with an open mind,
Embrace what life puts in your way and move on.
Any valuable career advice?
When things go wrong, believe in yourself and always respect everybody, especially your appointments. Every problem is born a solution is born with it .
Nijad, you had the chance to photograph Lebanese legend Sabbouha, How lucky! Tell me the whole story, how you met, your impressions about her, why did you do a photo shoot for her?
I met with her back in 2008 for my first Exhibition "Faceless Bayrut " ( Beirut is written as Lebanese pronounce it), back then I had just returned to Lebanon from Italy after so many years of living abroad and that particular exhibition itself spoke of Lebanon and its people; important men and women who contributed to our country in any field. I chose Sabah at that time to be the main Diva of "Faceless Bayrut" and to open the launch of the exhibition herself, in which she generously agreed to later on for nothing in return. This woman was something out of the world, special in every way. She was unique. I wanted to show appreciation for all what she gave the Arab/Lebanese music, Arab Cinema & Lebanese theatre. She is a true amazing woman; her eyes shined when you looked at them like a twenty year old girl , may her soul RIP . The minute she saw me smoking , she said, and I quote: " A young handsome man like you should not be smoking, it is bad for you, I never smoked a cigarette in my life, I don't drink and watch what I eat "; and she was right! Like most people I seem to get consumed with life and its daily problems, so I smoke, eat bad &… yet with these words said I put it off automatically and apologized. While taking pictures I could not resist but to ask her how she kept up being on top of the Media and making headlines all these years; her answer to me was "people like gossip, and I owe it all to the media. I never minded what the media wrote about me, or commented. I gave them what they wanted to hear and know. I don't like making enemies. I know I am a public image, yet I am not afraid to be true to myself and my fans (simple I lived my life as I should, minding my own business and respecting all). Somehow the public saw the truth in me and indeed the qualities of a true, real STAR.
Sabah was right on time for our appointment that took place in the Brasilia Hotel where she spent her last days. Exactly at 4 PM , she was ready and waiting for me, and that from a real Diva is a blessing and tells a lot about her. Simple as she was in her own way she was radiant and full of life; the word "Ya Hayete" (my life) never left her mouth when I kissed her hand and thanked her for receiving me and accepting that I take pictures of her. Just looking into her eyes I can feel her love to the world and amazing positivity. When we started taking pictures, Sabah had a very special smile, and there she was smiling for me, a photographer that she had never met in her life, doing all that I asked her to do without any complaints ( knowing that at the time her back was hurting and her hips were not in a very good shape). I took so many pictures , close ups that a Diva at her age might say please do not take close ups; instead she just kept smiling for me and moving as the true star she was. I did not want to bother her, or make her tired so I tried to be as quick as possible. Imagine that now I tell all my talents when photo/film shooting a book in Italy, or Lebanon to do her special smile which is not to laugh too wide nor to keep mouth shut smiling, (I always tell them give me the "Sabouha" smile and they ask how and I explain doing it for them). When the exhibition was due back in 2008, she attended at 8:30, right on time… A special music was created for her arrival and many journalists attended just because she came; no one knew me back then since I had been living in Italy for so many years. I was overwhelmed and happy that such an amazing woman at her age would come to my exhibition, all dressed up to perfection. She took a look at all the artwork and said "well done, I love them" (4 unique particular artwork of her were created within the walls of Beirut and a very special Sabah smile; Imagine that two good friends of mine came to the opening night from Dubai and Saudi Arabia just because they knew she will be attending, just to meet her. I am lucky to have met such a very special star from whom I learned a lot, a true Diva. " All people need to be respected" she said, "and being on time is an essential must. It's also very important to mind your own business and keep doing what you like to do the most in your life; it brings happiness to your life and peace."