In a room backstage filled with models in their princess' embroidered gowns, stands a queen, Ranjana Khan, who completed their looks for the runway with her creative bold pieces of jewelry.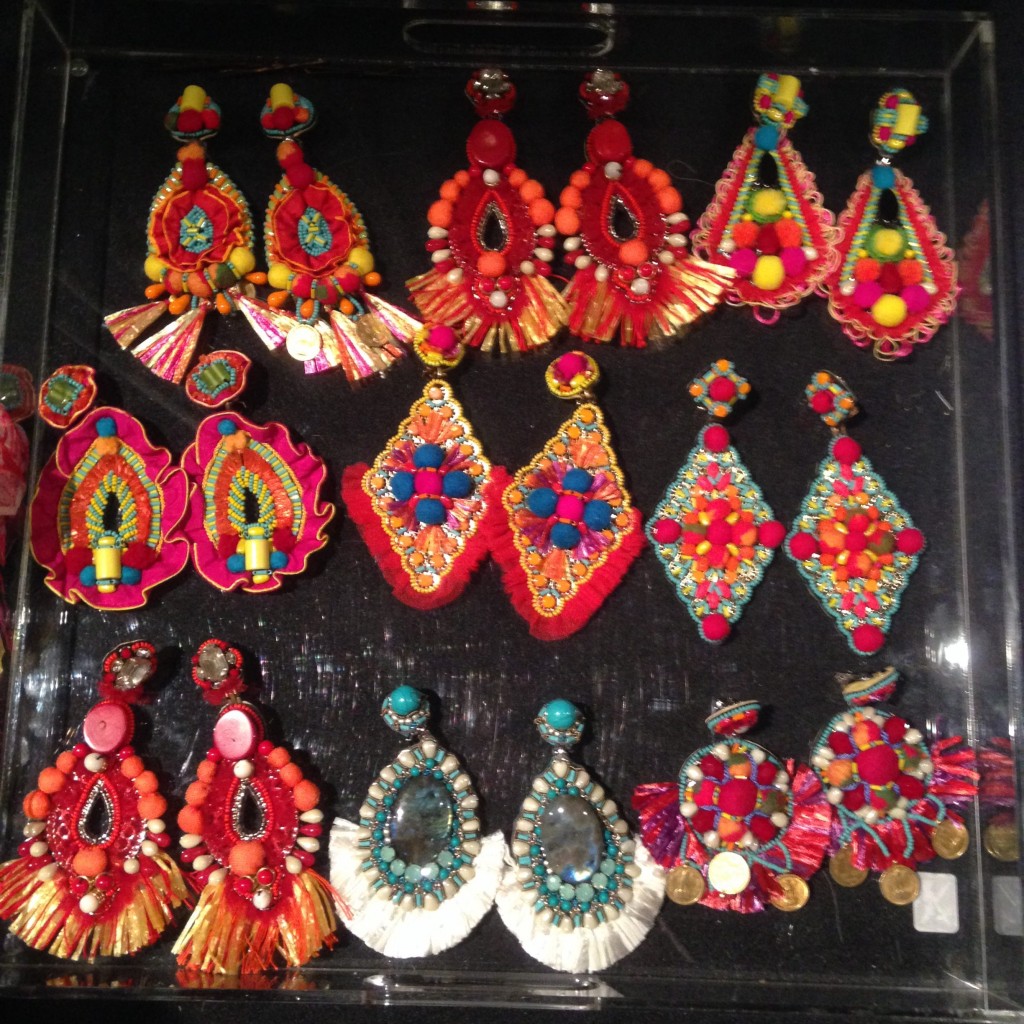 How did you come up with this mixture of stones and colours?
I wanted to mix soft with hard, the pompoms and the raffia and the fringes.. This is what designer Naeem Khan wanted, a bold, fun and bright pieces to go to a garden party. I have never used pompons and raffia before, it's the first time. It's a young material, but what I did is adding to almost every piece a semi precious stone or a crystal, that's part of who Ranjana Khan is. It's big, bold, and fun! It's a playful and fun jewelry collection with almost couture a couture feel.
Can anyone wear jewelry this bold?
The fringe will kiss your shoulder, it moves with your face. Every girl and woman could wear it when she wants to make a statement.
Must Have Accessories: I love big and bold.
Ranjana's Advice: If you wear big earrings, you don't wear anything else.
Where could we buy Ranjana Khan's Jewelry in the Middle East?
It will be online. The whole website is being revamped.
You have been off for 2 years, and now you're coming back. What's going on?
I just turned 60, and I just started a new project. It's never too late to start something new.
Advice to Women: You know when you were 20, 30, 40, and you always wanted to do that thing and you never did, you always have 60 to do it!
How do you know what you want to do?
if it's a passion, it will keep coming up, and at the end you will obey.
What have you been working on lately?
I am working on arts; I commission 3D artists to do what I ask them; we add snake skin, we deconstruct it and play with it, then I take it to India.