"He offered her the world… She said she had her own!" 
Philipp Plein hit the runway once again, this time in Cannes to present his first Resort collection, right at his La Jungle Du Roi mansion, marking another milestone in the evolution of his empire.
Here is what you must know, and you don't have to wait for 2018.
1. The bra is a legit top (legit is a word that my daughter asked me to use to sound cool)! Choose one with flowers and embroideries or even velvet ones. We love how the embroidery surpasses the fabric.
Tip: Try it with high waisted hemlines; and we mean really high!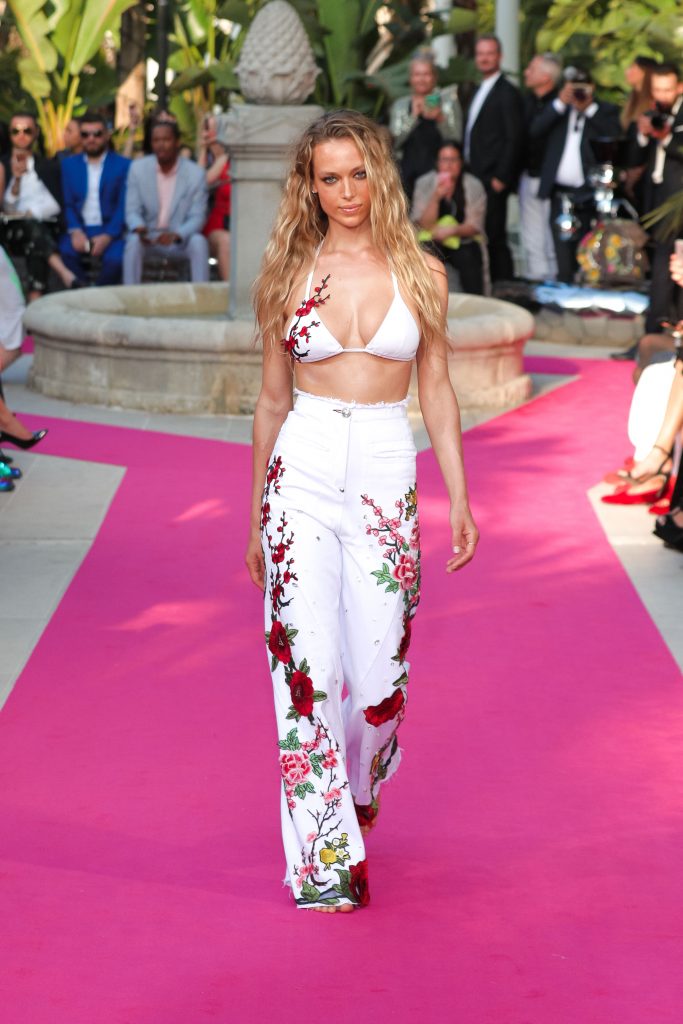 2. Flowers are the only overdose you're allowed! Appliqués to your swimsuits anyone? Yes, on the back of your bikinis too.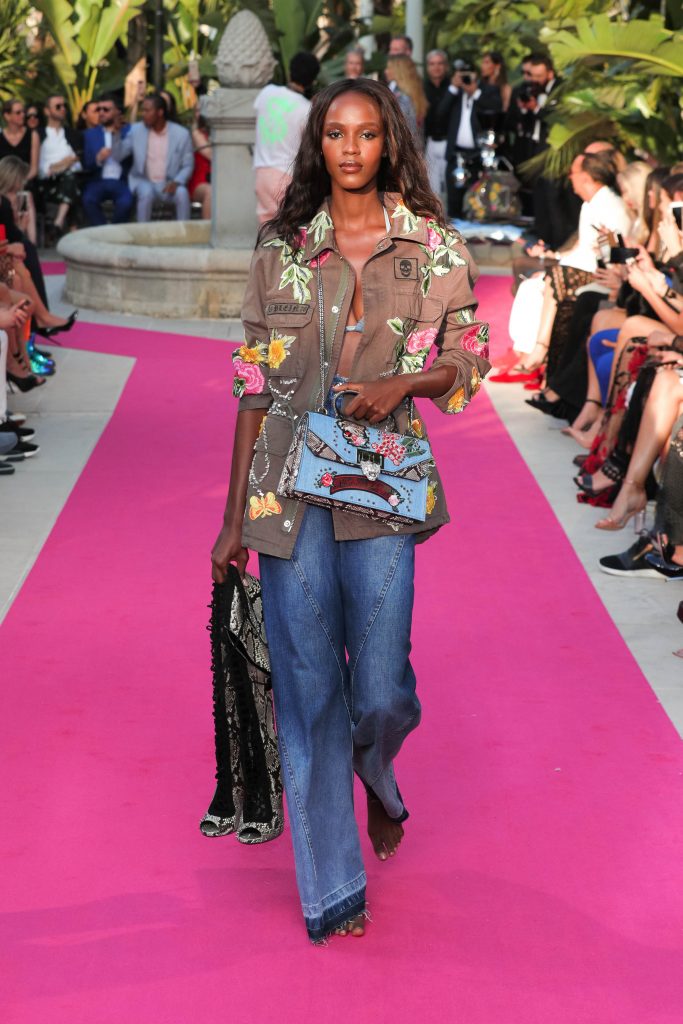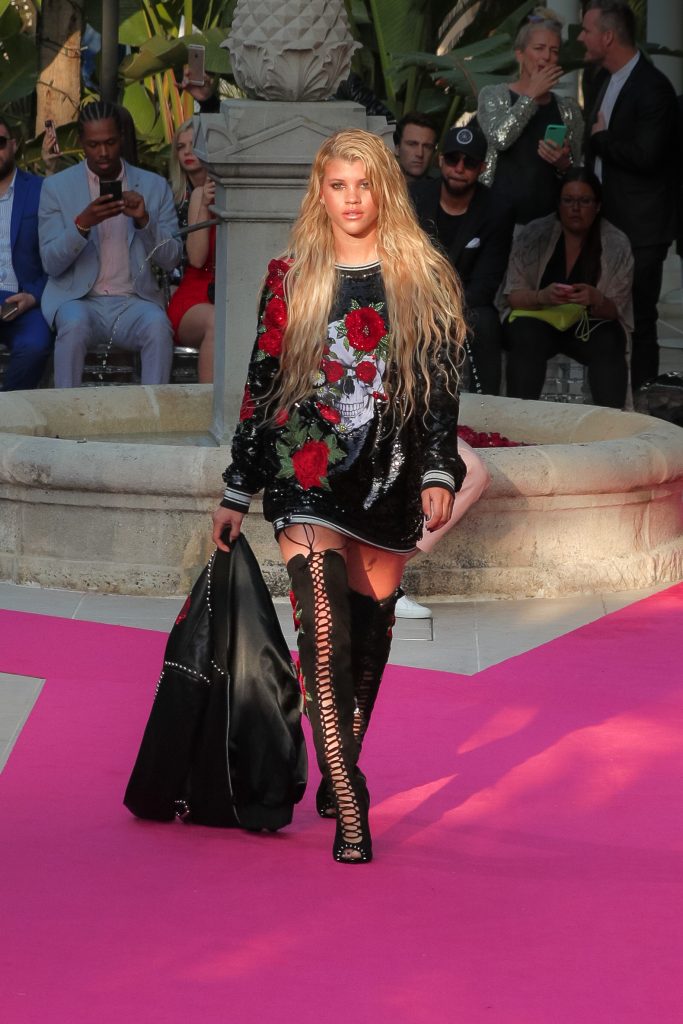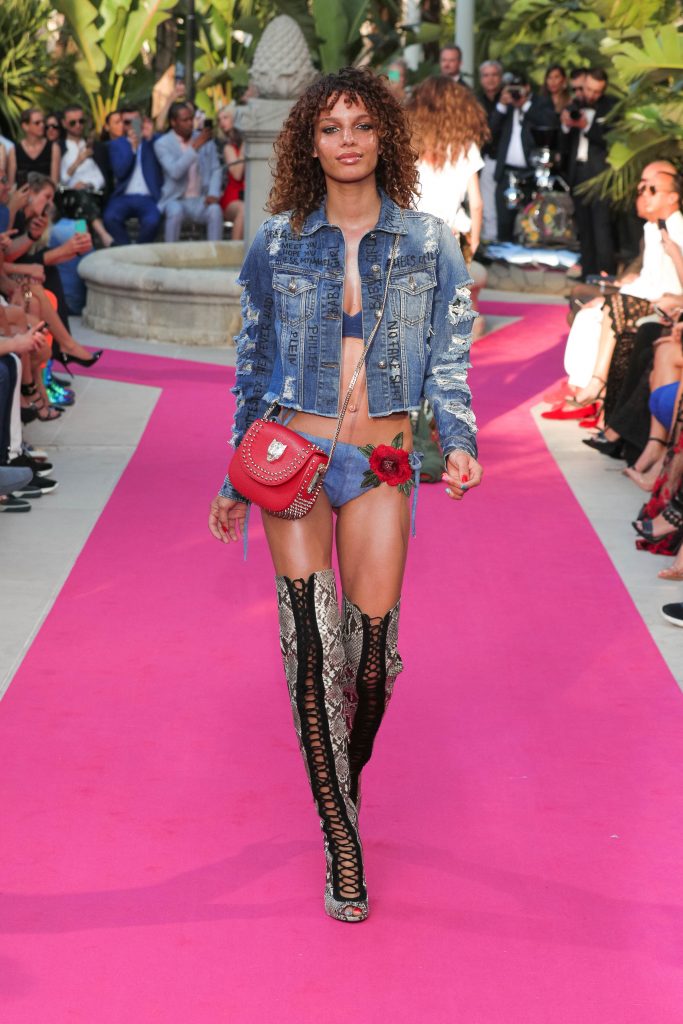 3. Denim on denim. Add flowers, sequins, animal print, a colorful bomber jacket…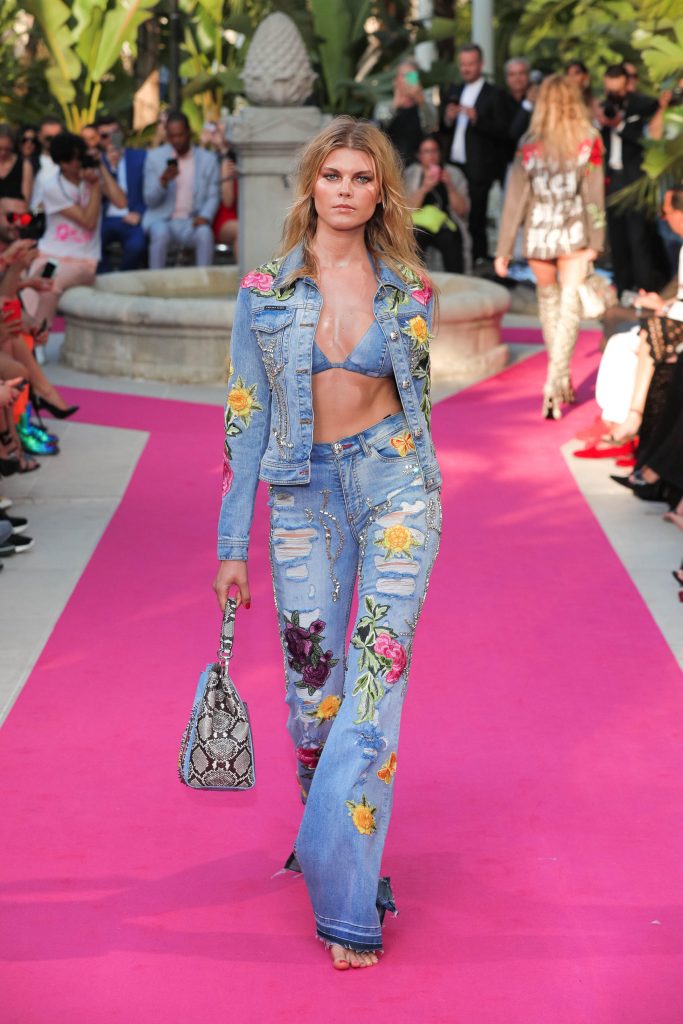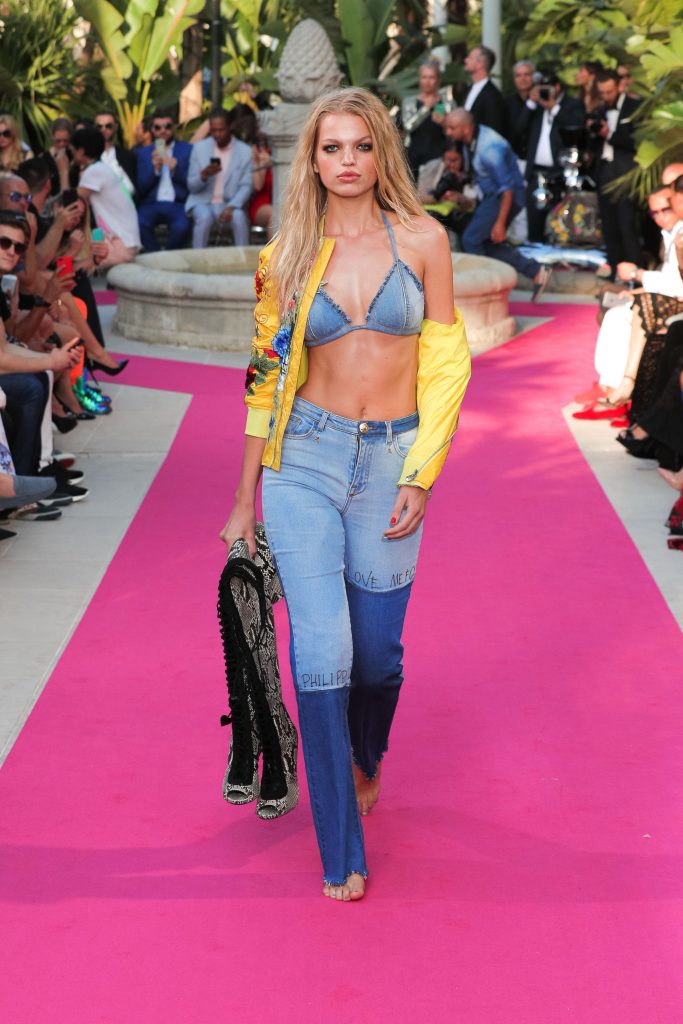 4. Knee high lace up boots are the official shoes for the summer.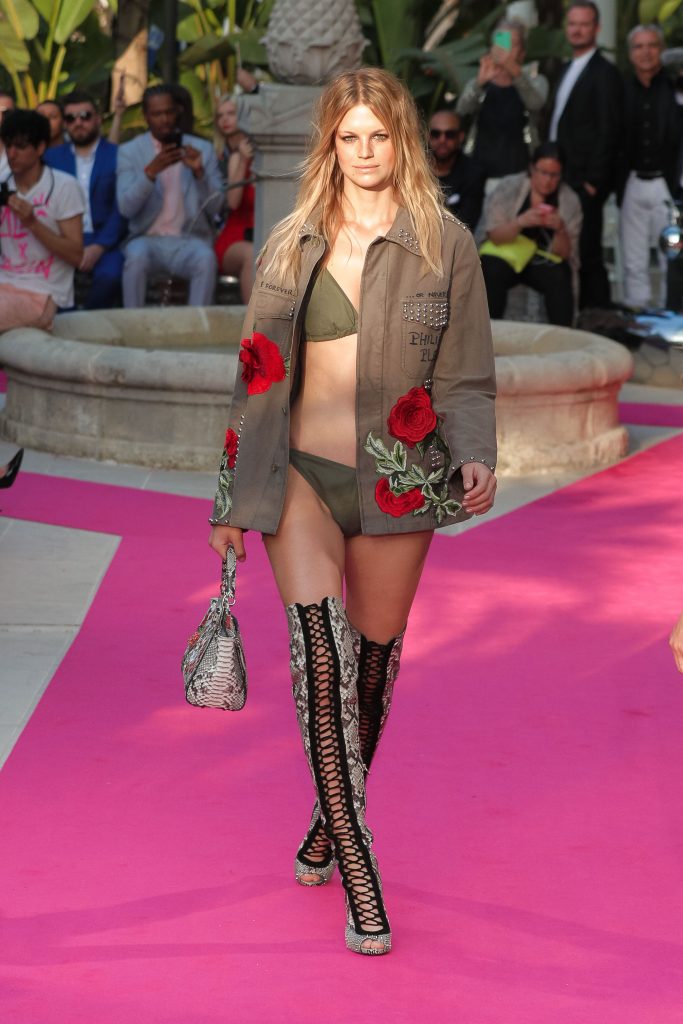 5. Sparkle in the day time. Sequins are allowed at every hour of the day.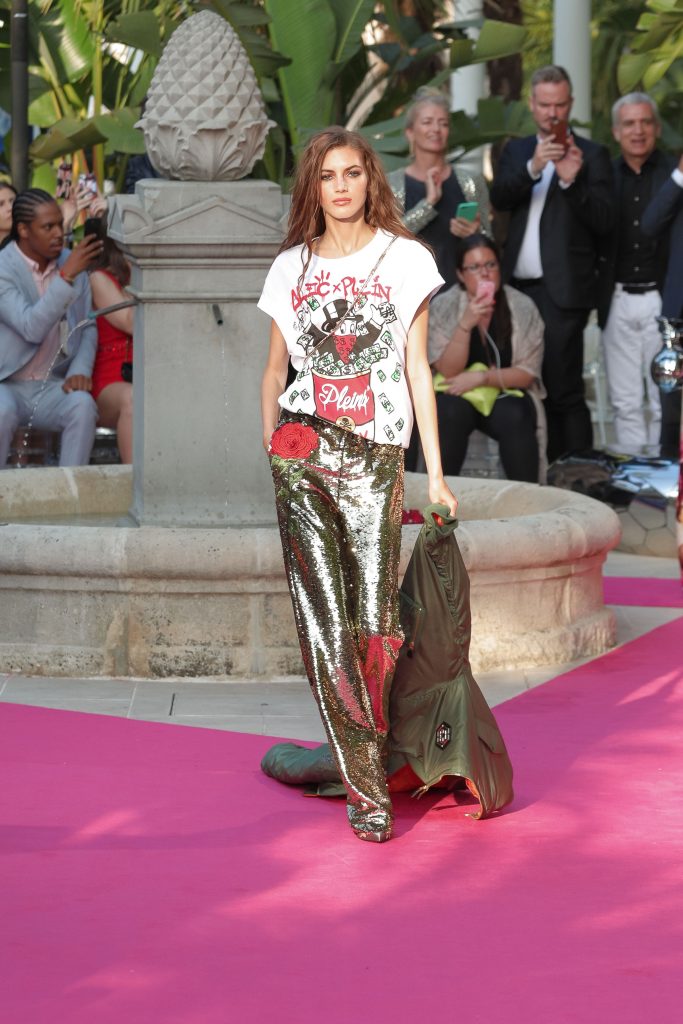 6. Why leave your ballroom wardrobe for special occasions when you can wear it with t- shirts and other casual items everyday?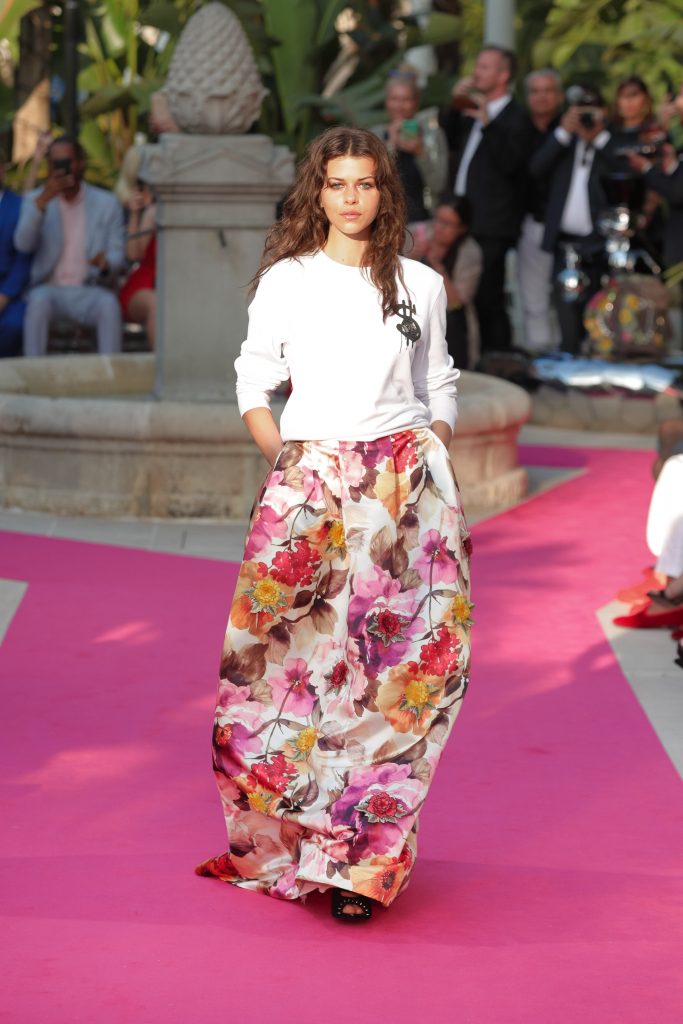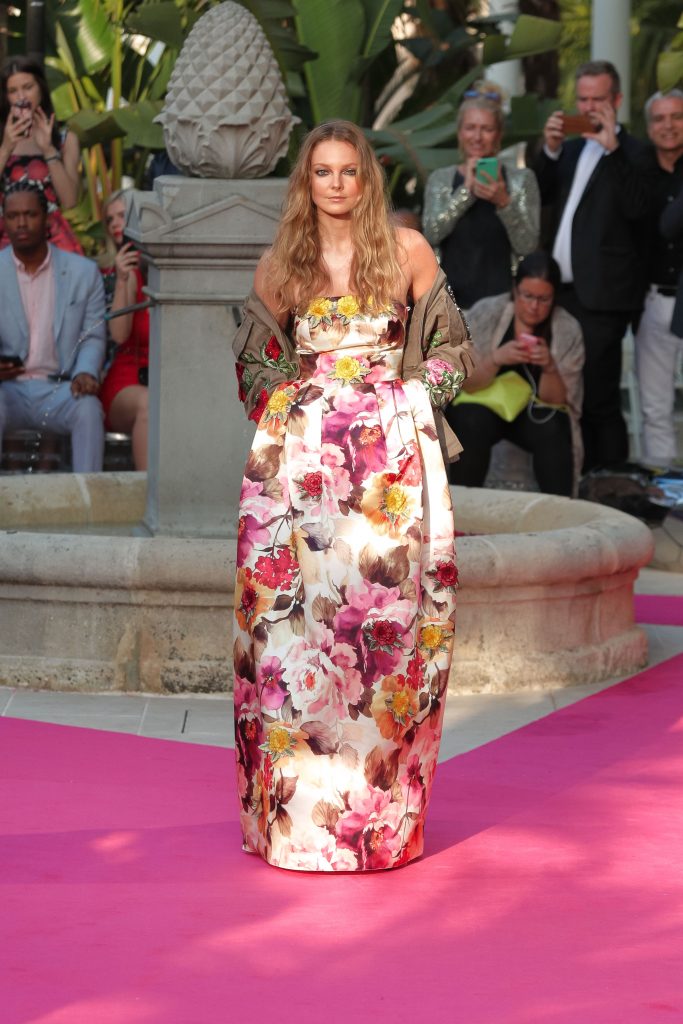 7. The army jacket is a must- has been so for quite some time, so get one fast.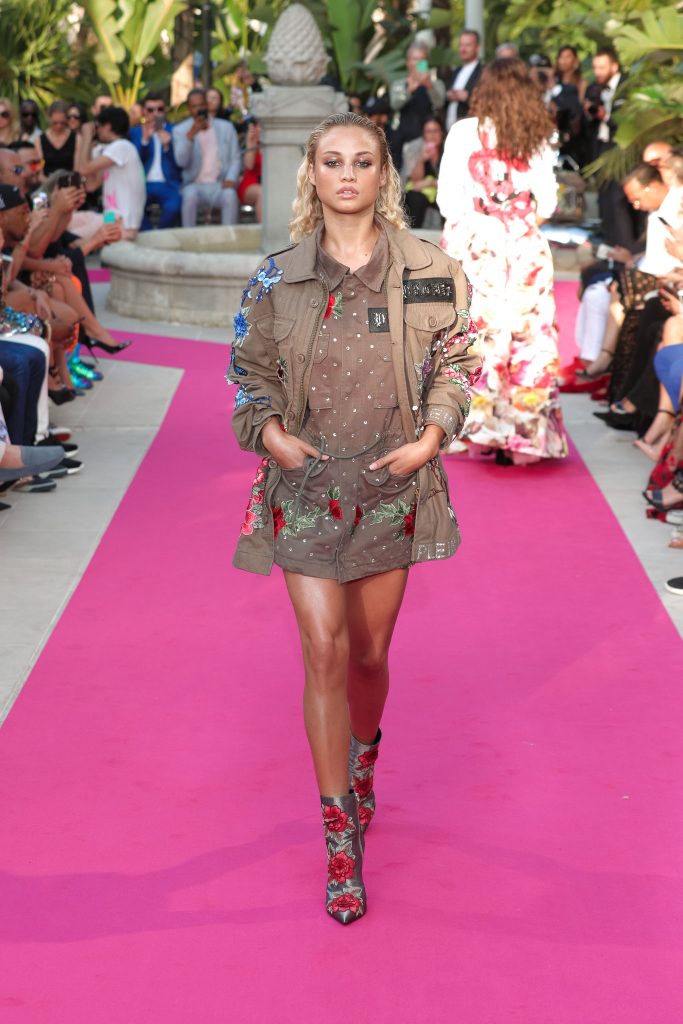 The Philpp Plein collection also showcased art that you can wear, by famous graffiti artist Alec Monopoly, featuring sweatshirts, jackets and tracksuits covered in his trademark top-hatted character and dollar bill signs. Watch the video below.