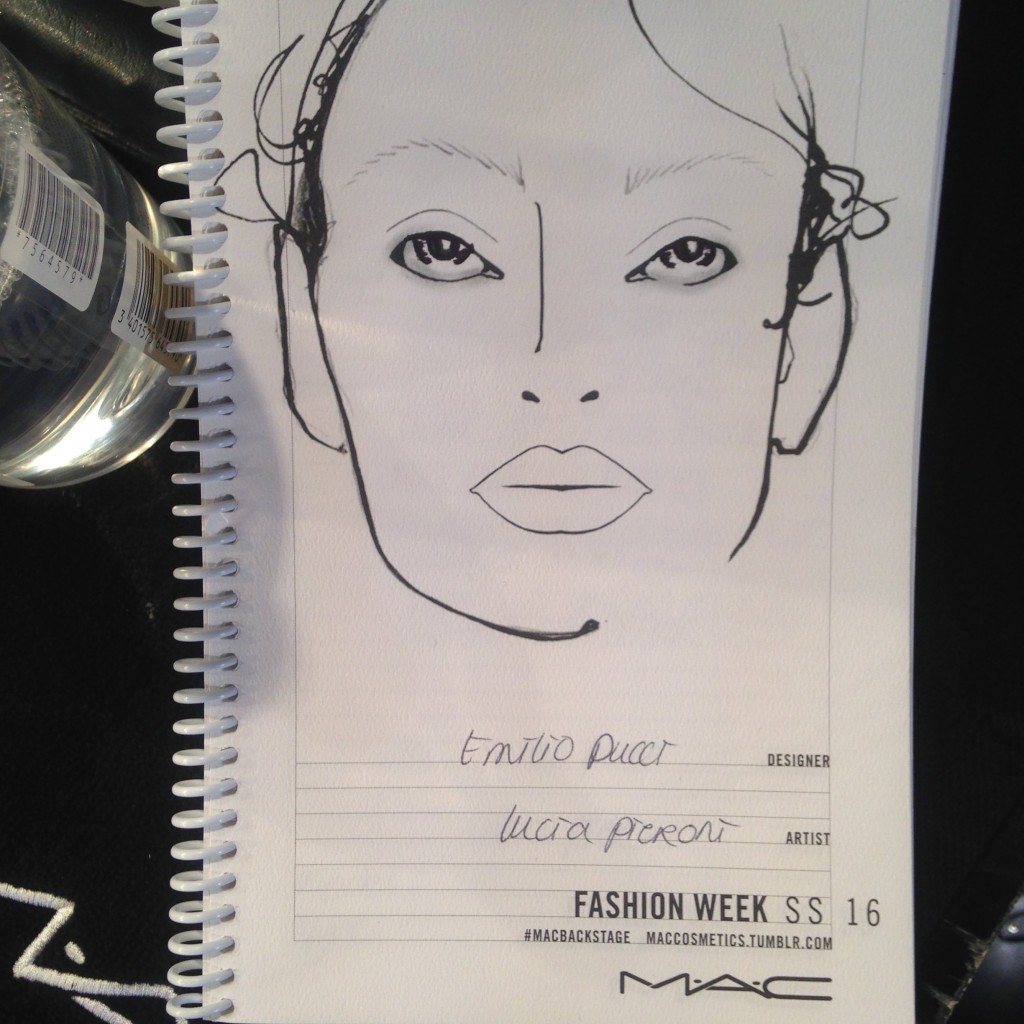 You know when you wear black eyeliner, and then you wash your face, but you still have a little of the remains the morning after? This is the the look that make up artist Lucia Peroni wanted for the models, now…
Check the models in this exclusive video, minutes before the show!
After massaging your skin and moisturizing it, use Studio Water Weight Foundation which is really sheer; it's like another layer of skin.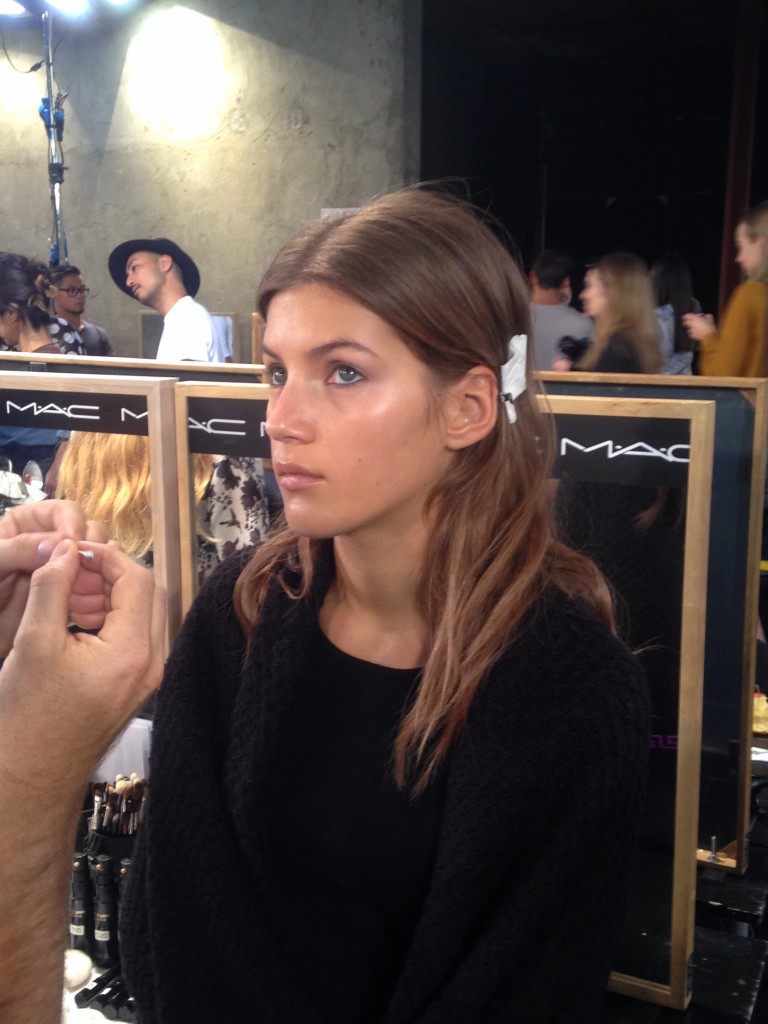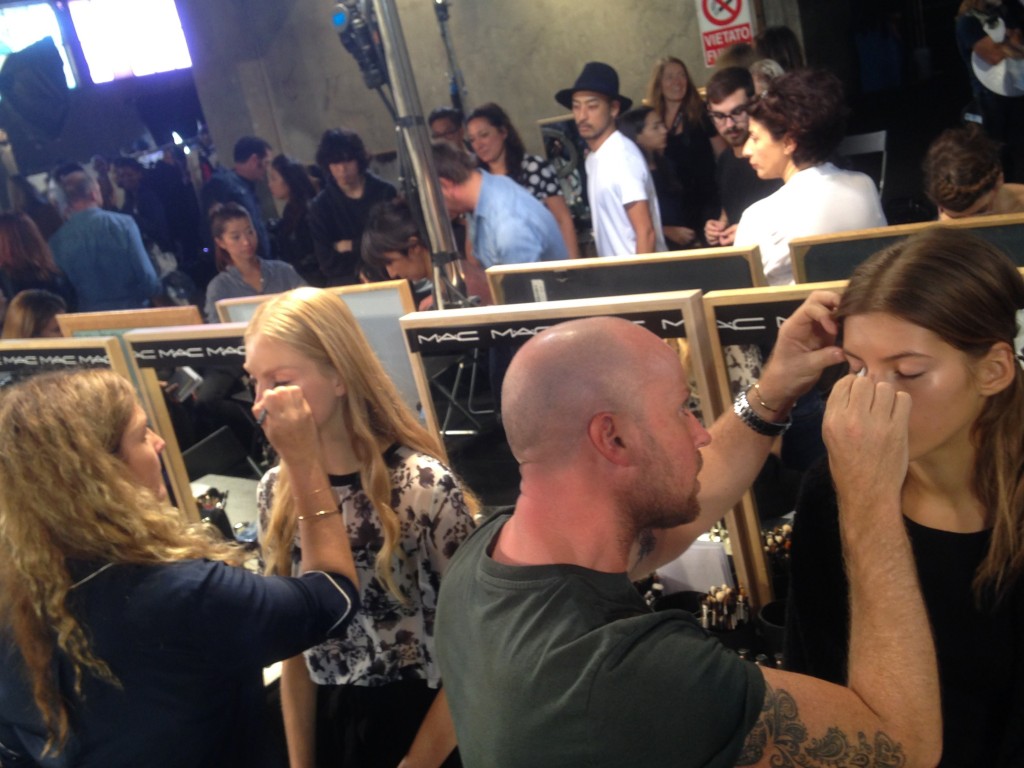 Apply a black eyeliner inside your eyes, then wipe it off with a cotton swab and rub it a little with your fingers.
Pinch the lips and the cheeks just so a natural colour comes through. It's a minimal makeup, but healthy. No curling the lashes. The girls have to look a little tough.
Tip: If you want to get a healthy glowing skin, massage your skin on the cheeks and under the eyes for a good 15 minutes before applying your makeup, then use products to nourish it: try serums, moisturizers, and a lip conditioner.