This season, a lot of maxi skirts has hit the runway. How to wear them? We're not talking about the ones just down the knees, but the extra long ones that go beyond the ankles.
You can wear these skirts anywhere, at any time of the day. You can try casual looks and casual fabrics, or  choose one with a lot of ruffles, even for the daytime… yes! with a simple t-shirt or a white shirt, or a denim one.
A white one is very practical and a must in your closet. Try it with a simple crop top.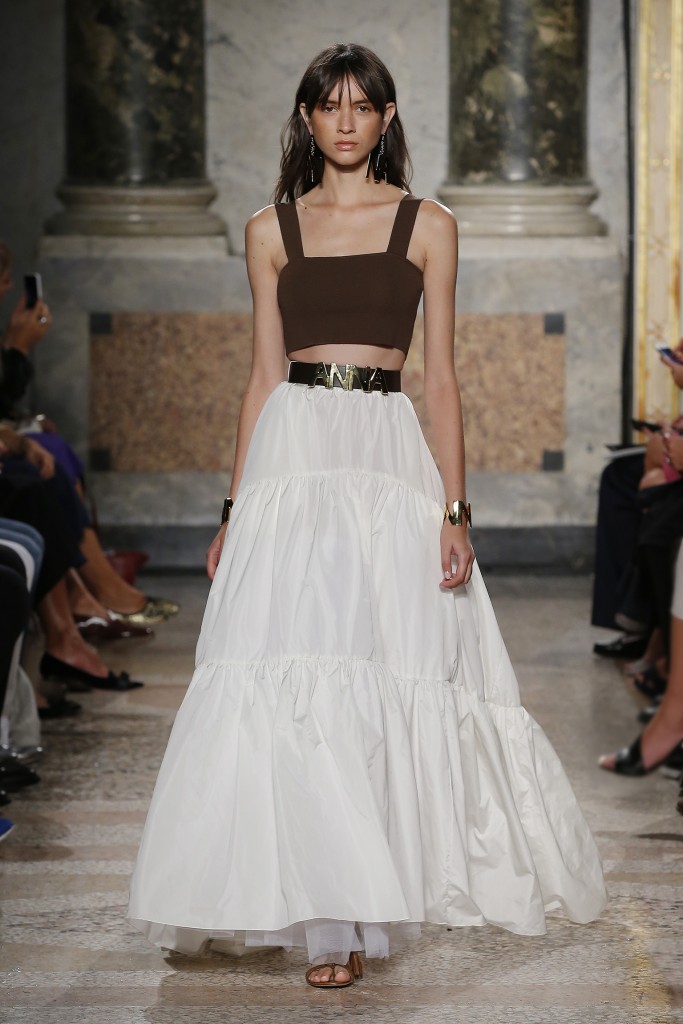 Lift it up and place it under your belt in the front, as we saw it in Blugirl.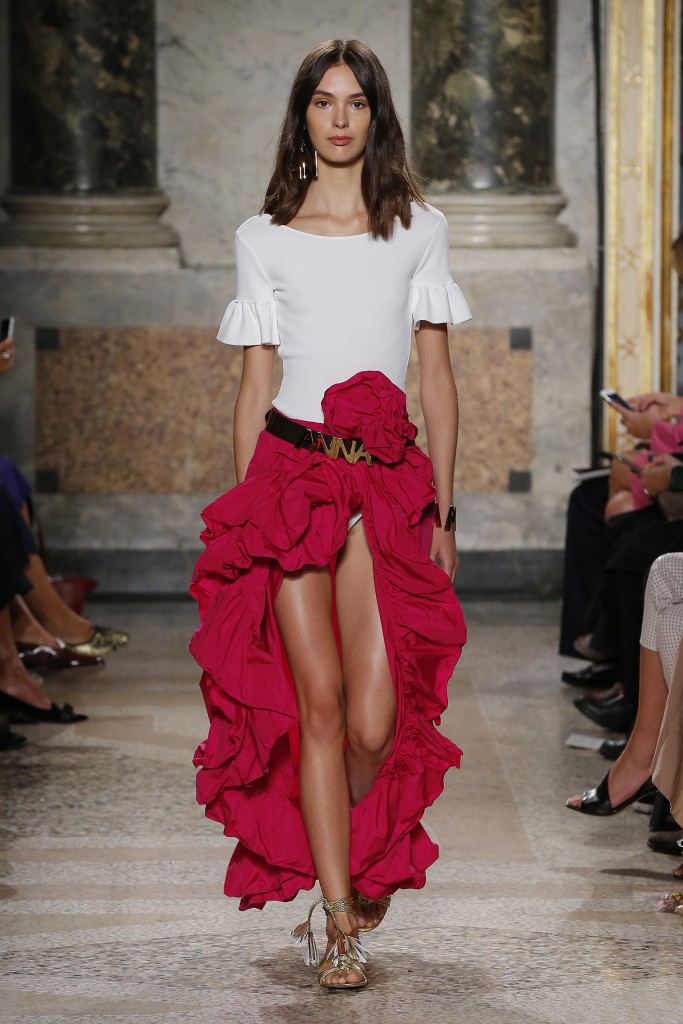 Stripes are fun, just choose the right ones!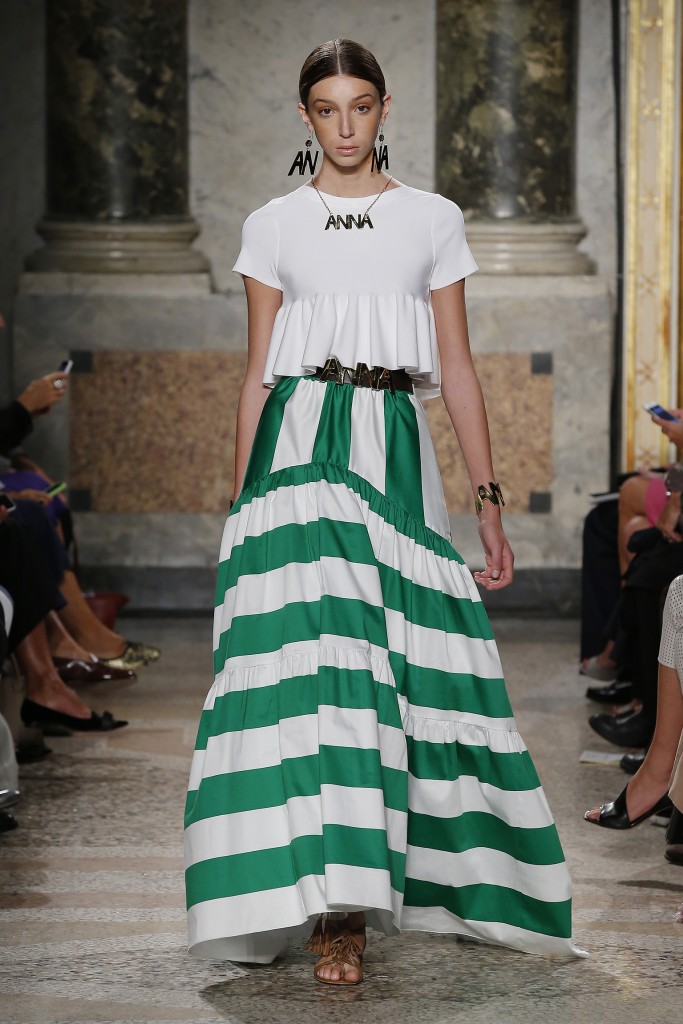 Try them sheer with pleats. Choose bold colours.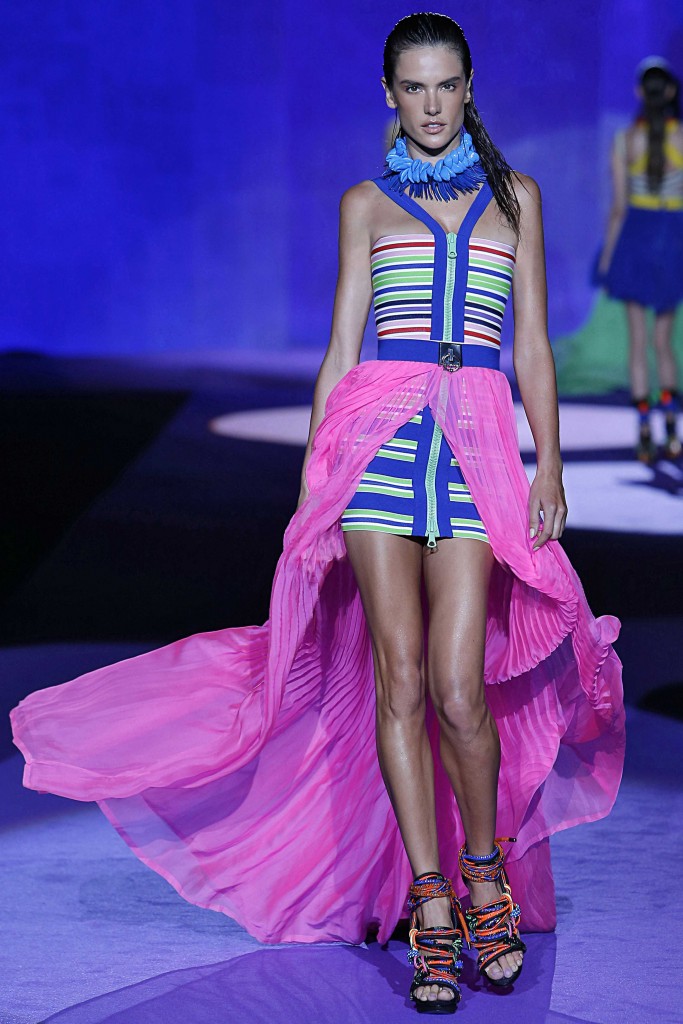 If you have nice legs, why not try the asymmetrical ones; for extra drama, wear one with a big volume and lots of ruffles over hot pants.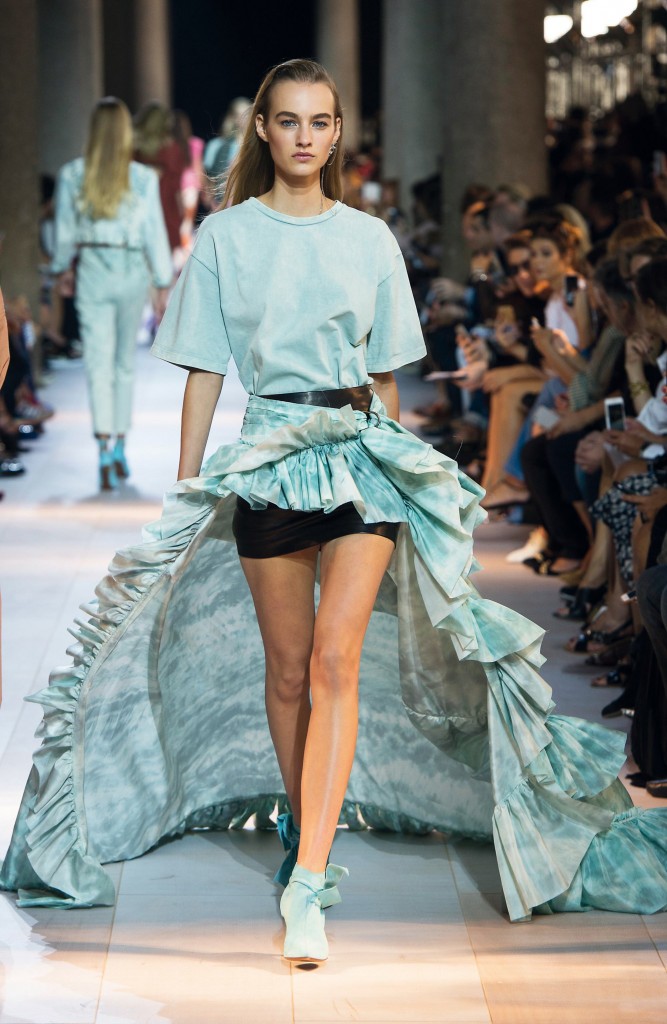 If you're feeling a little gypsy, then a crop top, even a bejeweled oneis a most. Try one with bell sleeves.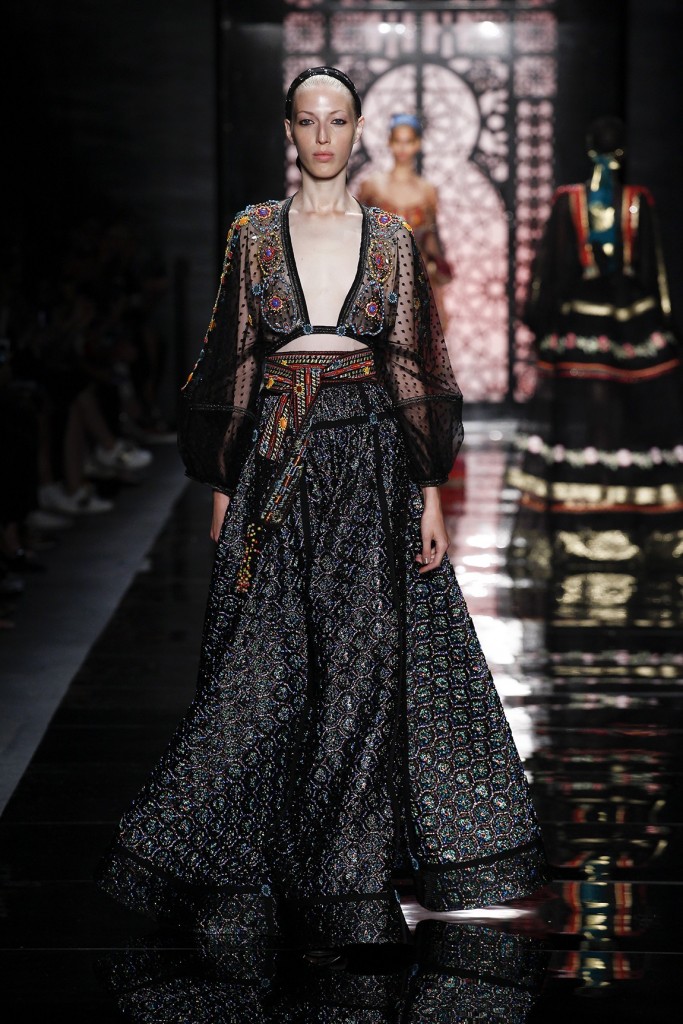 For a special event, we love the ones we saw at Carolina Herrera; very chic and elegant, and could be worn by women at any age.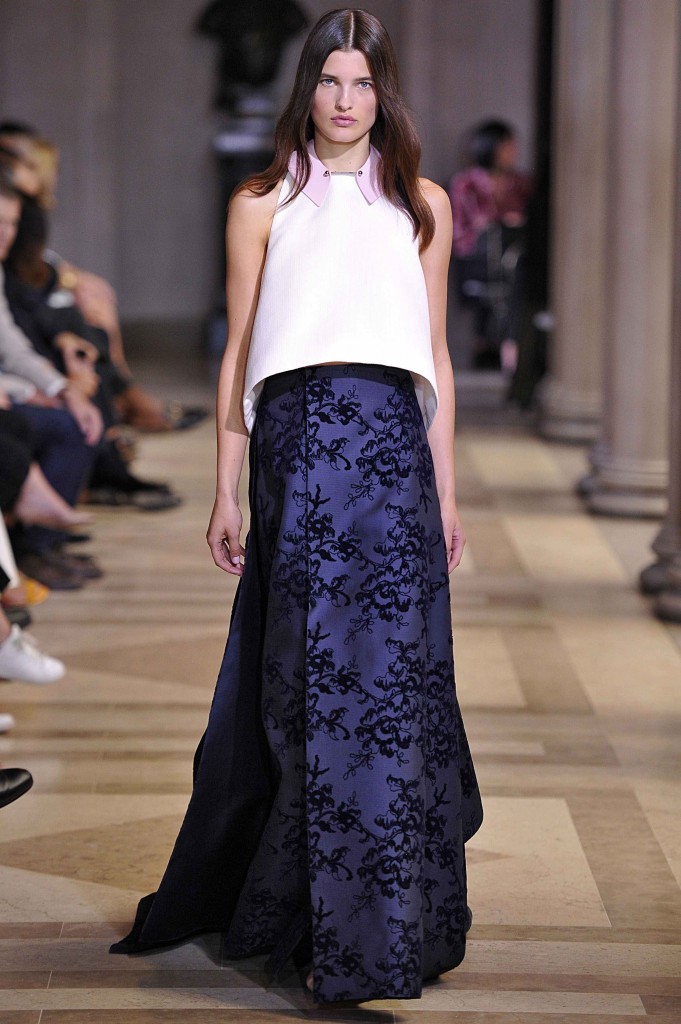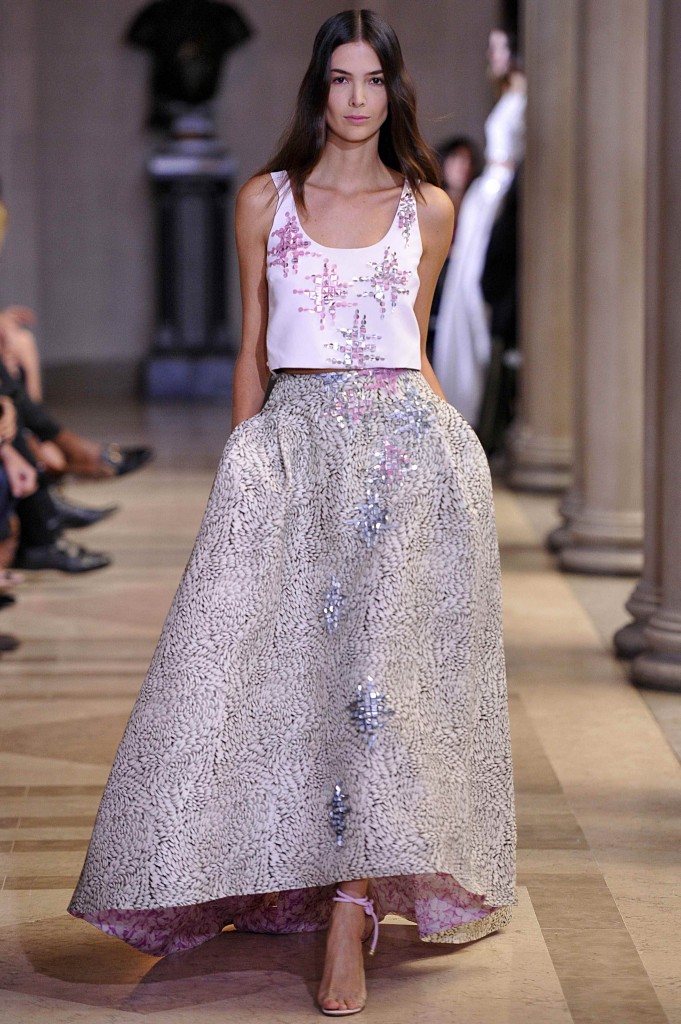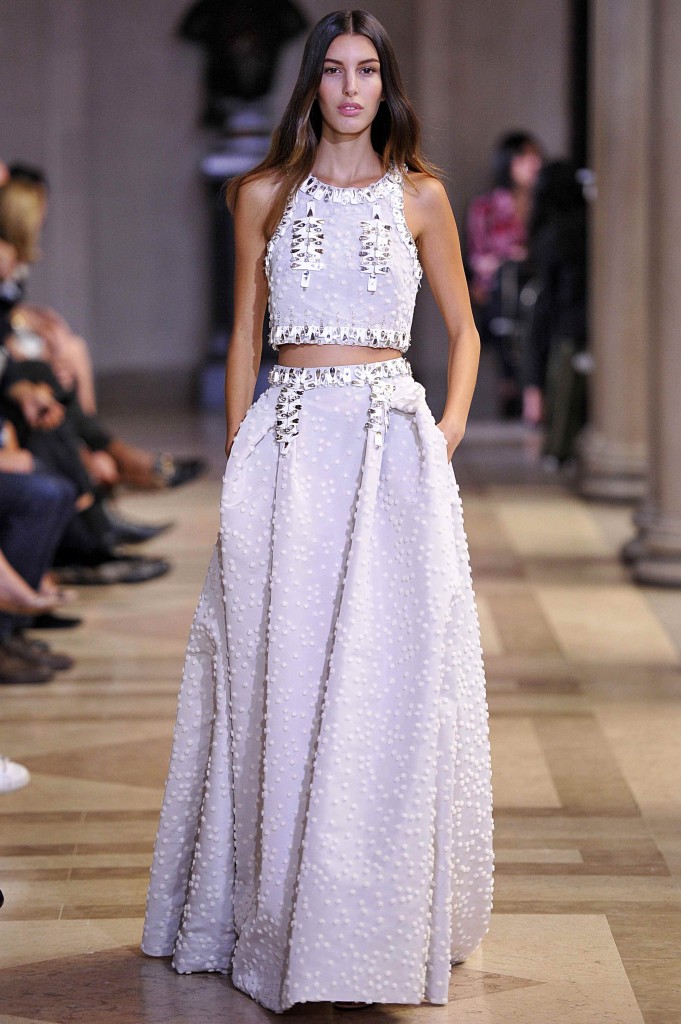 If you're looking to be the centre of attention, then with no doubt, consider couture: The white one at Giambattista Valli or the romantic red with pleats at Stephane Rolland.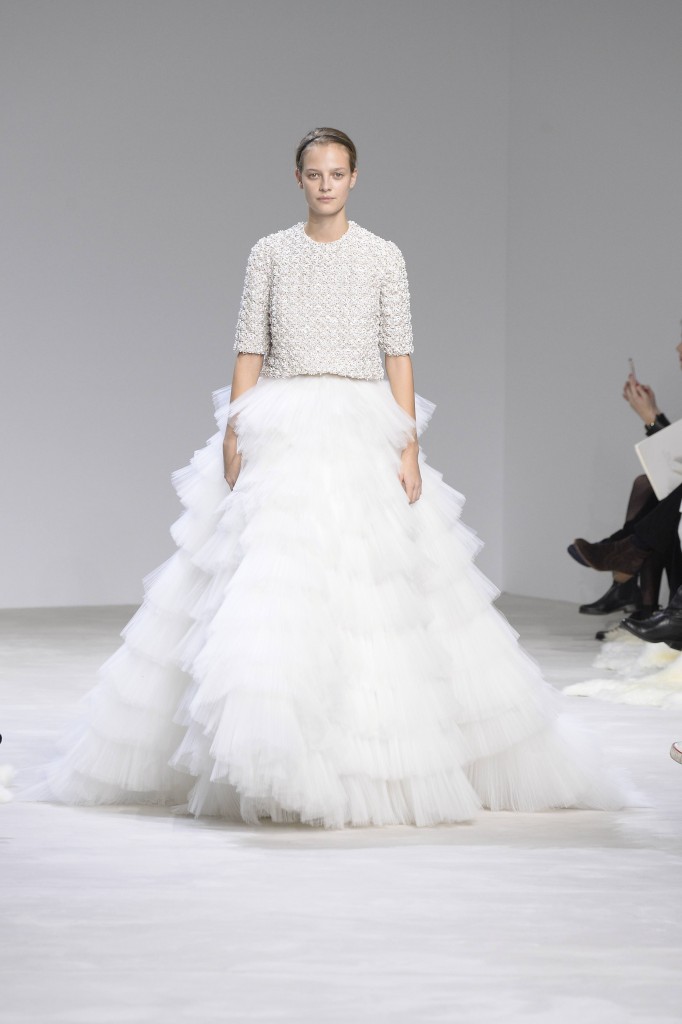 Still not convinced? Then try one that hits the ankles. It's versatile and chic, without the drama.
Editor's Pick: We love the long one with mesh and ruffles, paired with a sexy top. This is a look that elongates your figure. The topknot, long earrings and high heels add a lot of femininity.