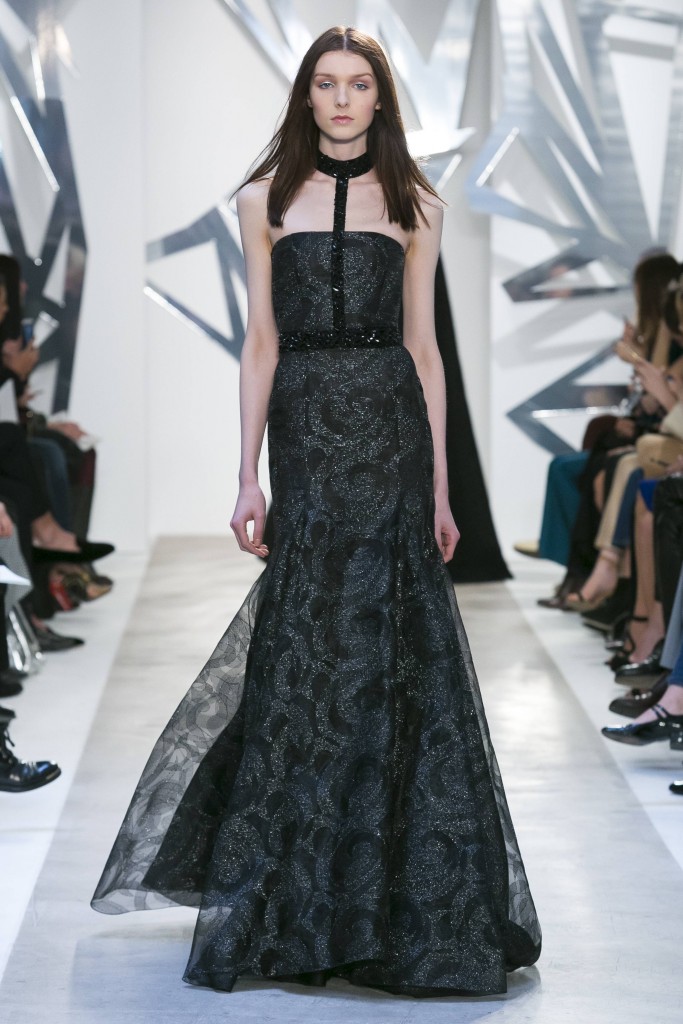 The harness is one of the most daring trends we saw on the runway this season. The first time it caught our eyes was few years ago at Hervé Léger. This year, we saw it in many versions; some were discreet and some more tricky to wear. Leather, metal, or chains, the choice is yours.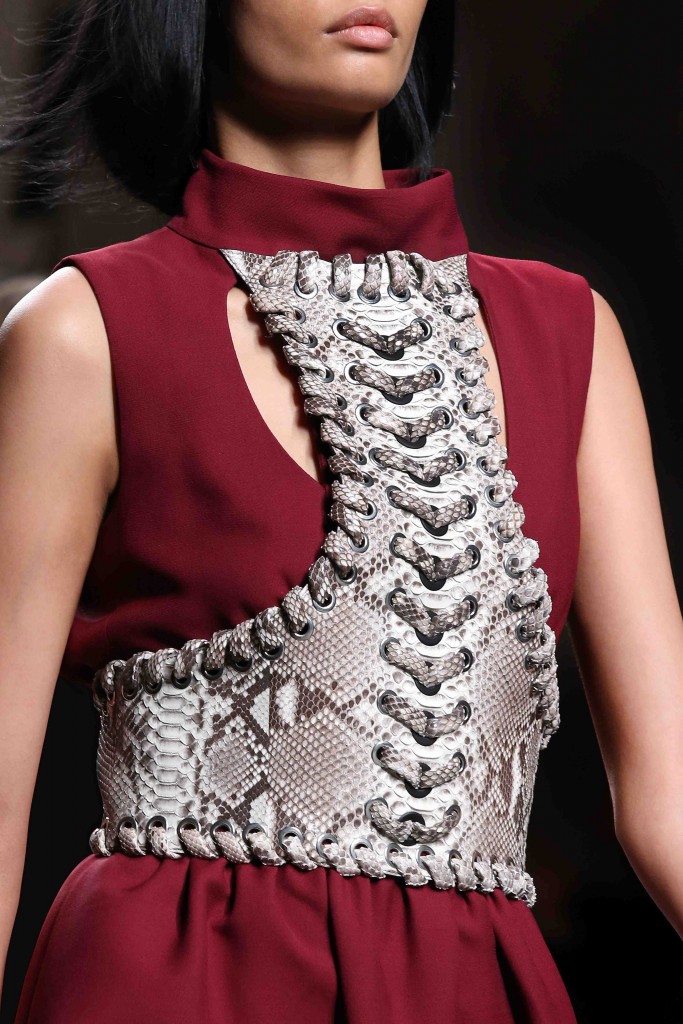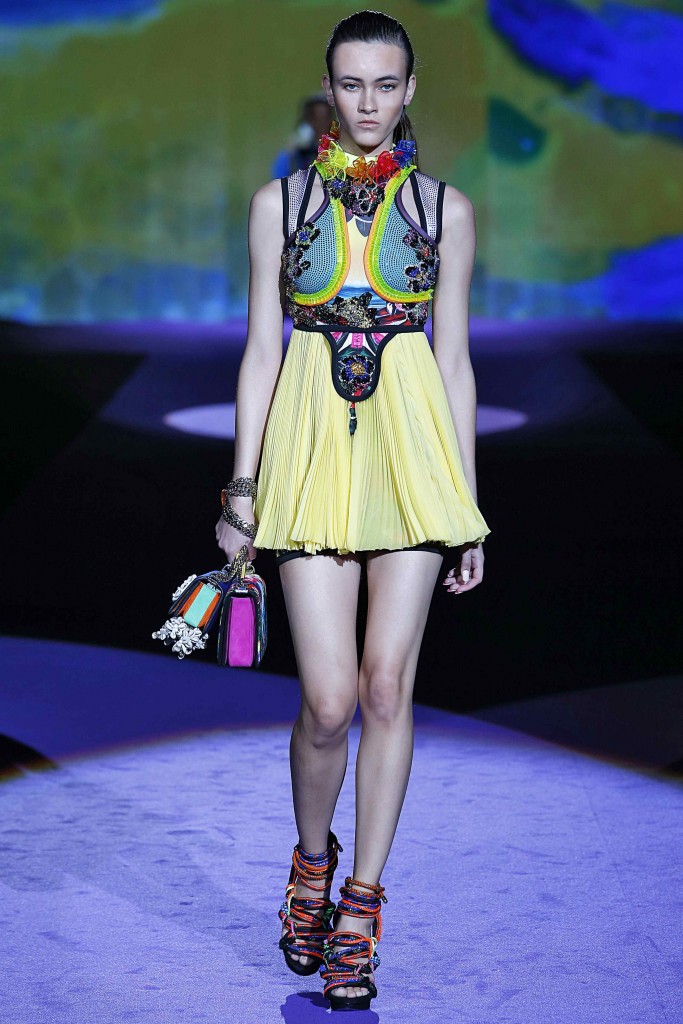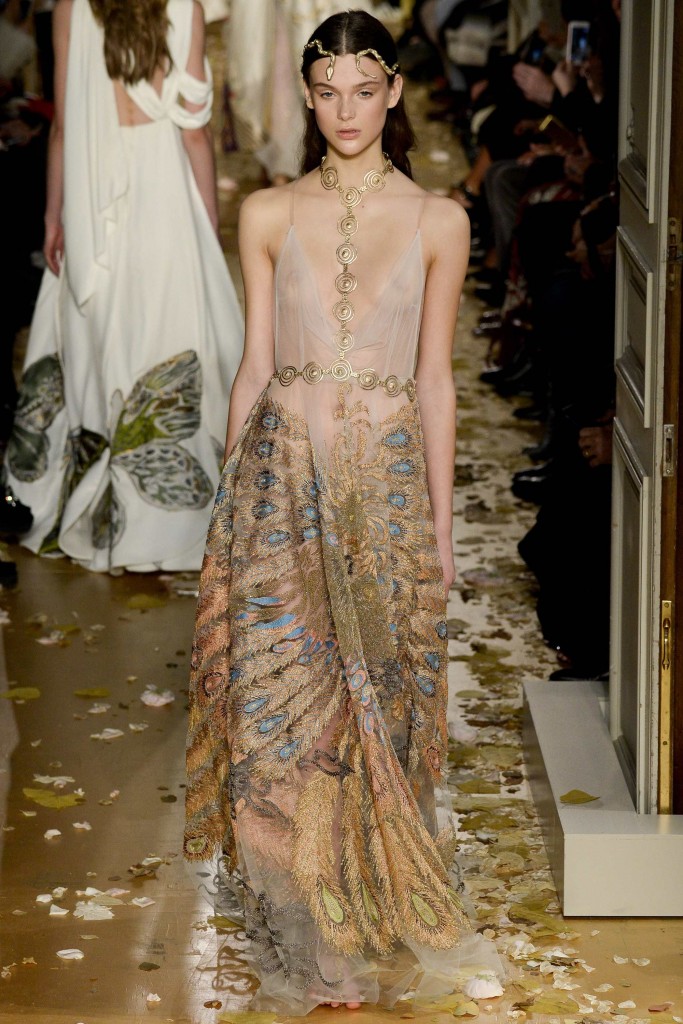 Here are 5 tips for styling it that will flatter your figure:
1. Choose it in a colour that's close to your outfit or in the same colour so it doesn't cut out your shape.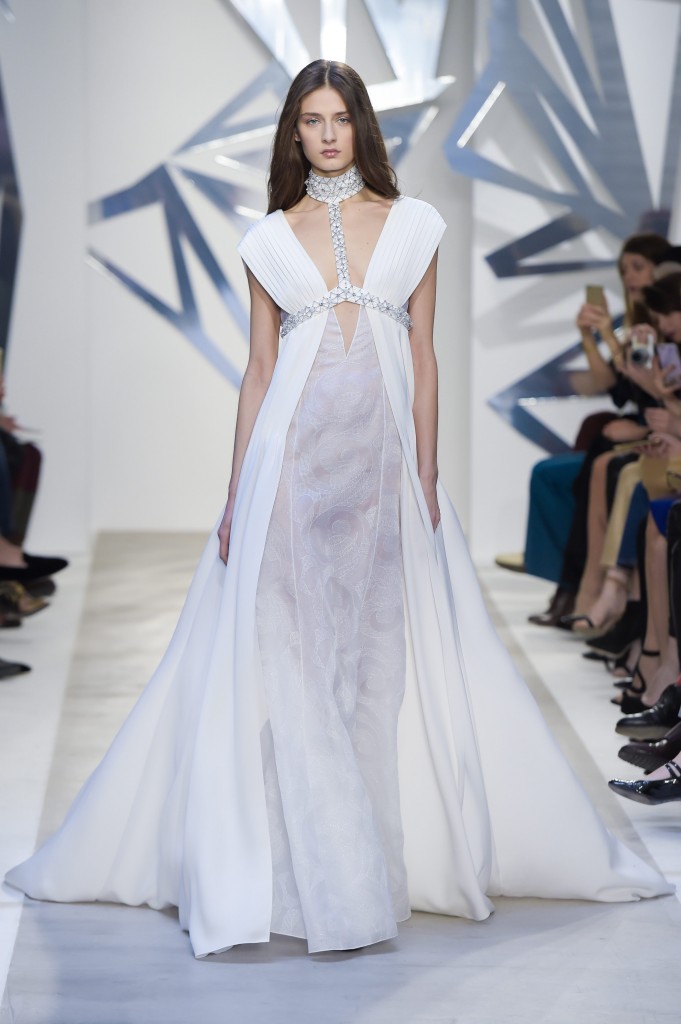 2. Try it with a long dress to elongate your figure.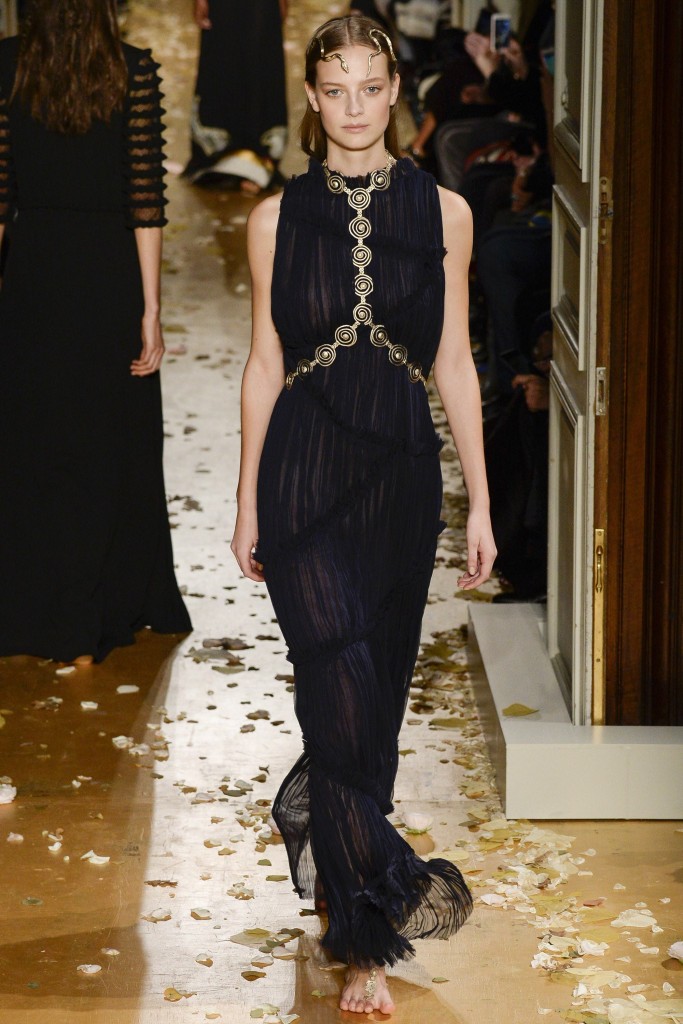 3. The tiniest it is the more flattering it will be on any body shape.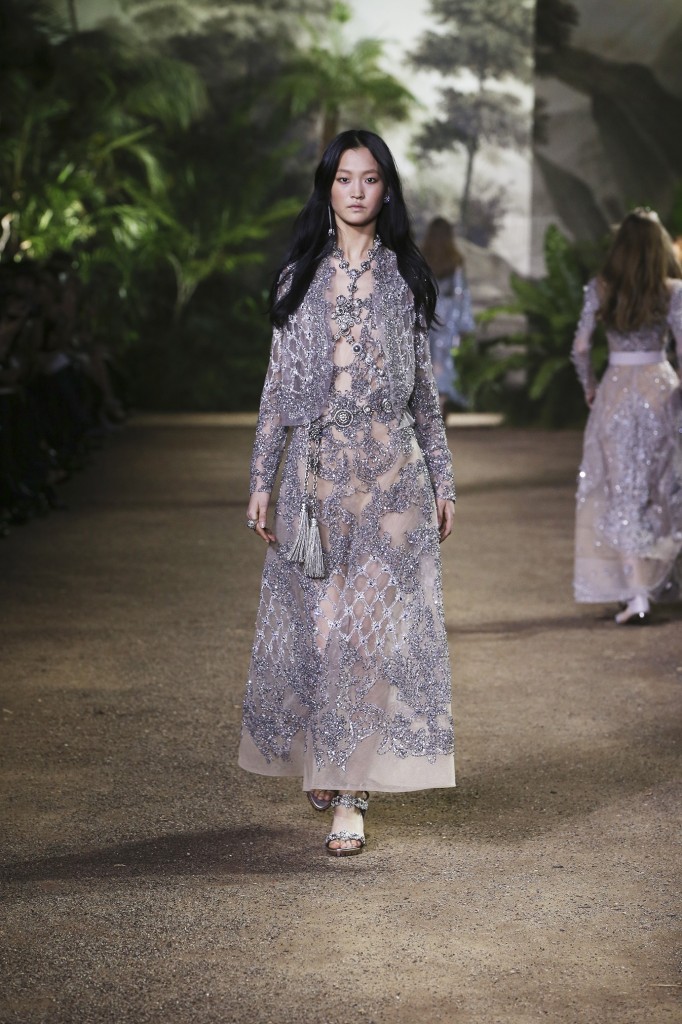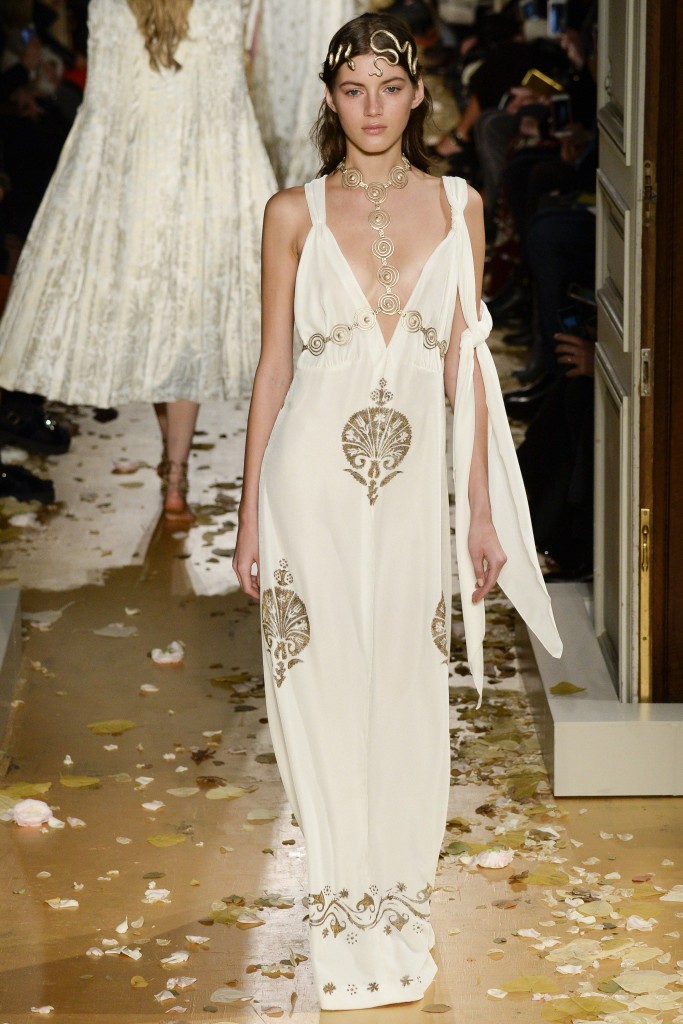 4. Try it in small embellished chains, the safest!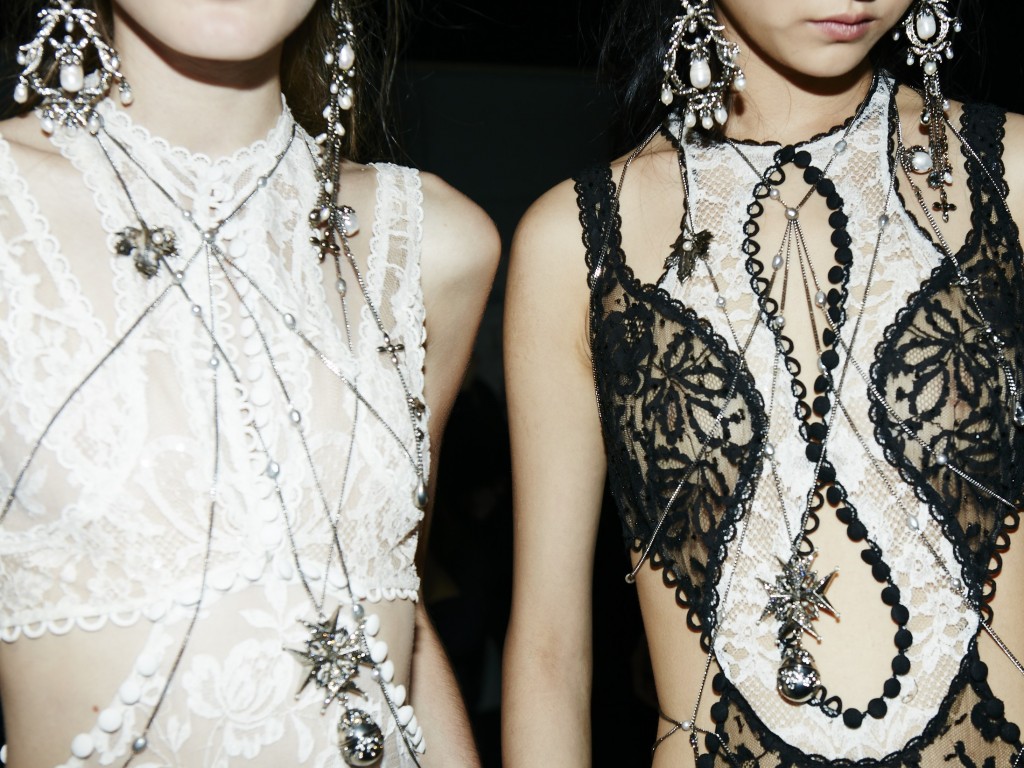 5. If you're still not sure about it, wear a blazer over it or try it under a shirt so it's just peeking through it.