At The Mac  Make Up Studios in Manhattan- NYC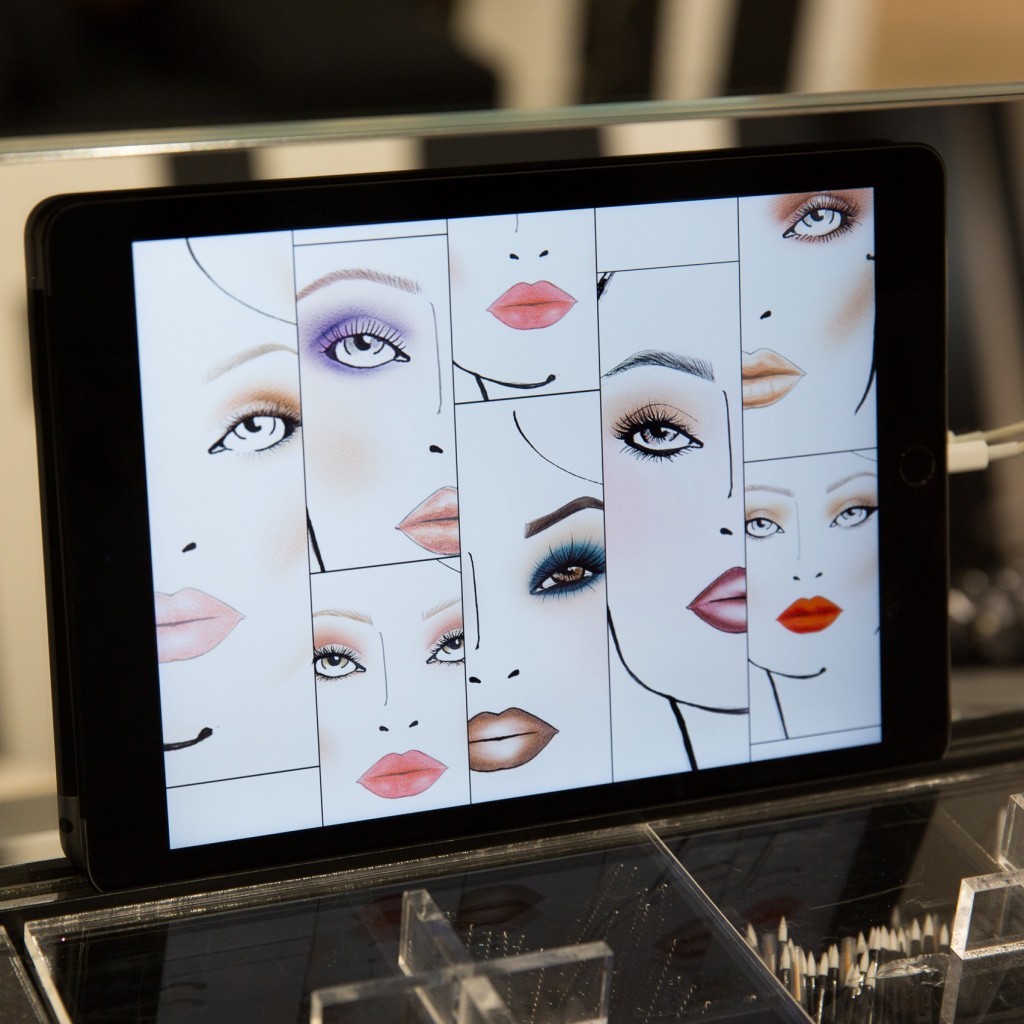 Stuck at the office for lunch hour? Why waste your time?  Take a break and visit the Mac new studio stores across Manhattan for a quick makeup session. You can choose between having your eyes done, or your lips, or even applying lashes.
Glamouria met Romero Jennings who explained to us:  "American women don't have time. They want convenience. They want to sit at their desk and say let me book an appointment at lunch hour."
These stores are not only for women, but men also are invited. They want beautiful skin, a quick grooming like filling in their beard, and sometimes even makeup touches.
Schoolgirls also are loving the new concept; they are coming for eyelashes and lipstick. Let's say you bought a bright red lipstick. You can't just go home and apply it! You could visit a Mac store for a quick tutorial where a staff member will teach you how to apply it properly.
To book your appointment , Click here now.