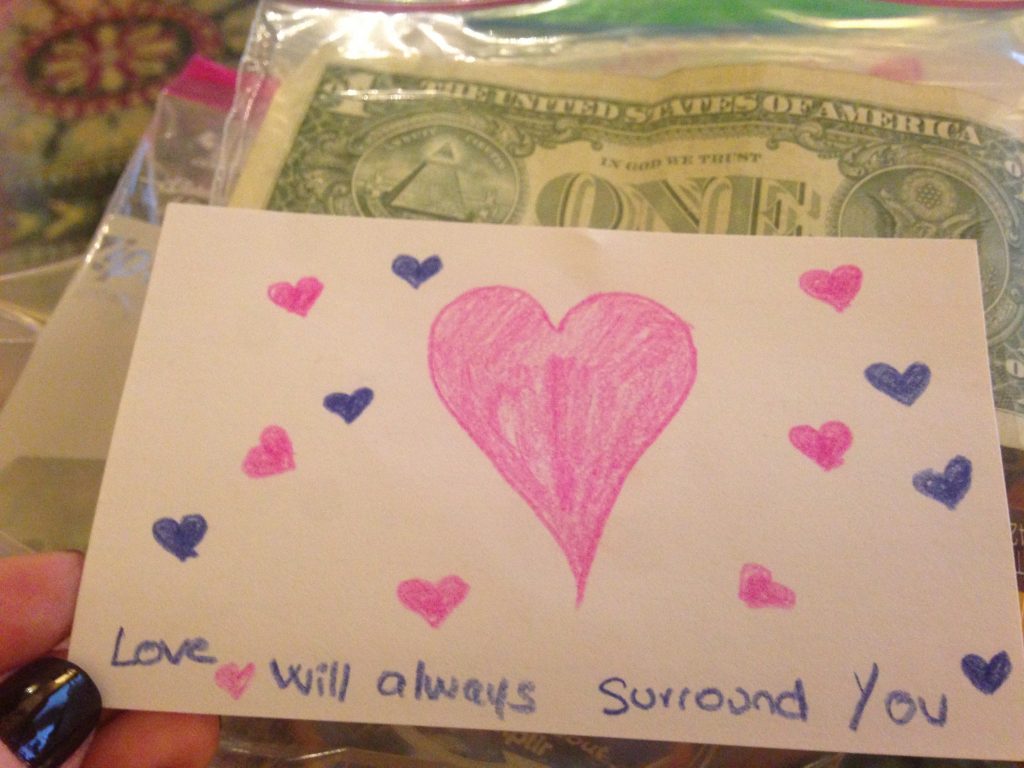 When my daughter was little, I read somewhere how to teach them to manage their pocket money, and it said some of it has to go to savings, some to buy what they want, and some to give to charity.
Giving…. The best thing you could teach your children. Not only giving money, but giving their attention, their time, their compassion.
Since then, she is always raising money with friends to help different causes. I let them choose. Her first check was to St. Jude Hospital, then they had a lemonade stand and gave the proceeds for an animal care organization.  Recently, she helped pack few zip locks for homeless people in New York City (including lovely little notes and messages- which is what matters the most). And lately, raised money for the International Red Cross for Syria.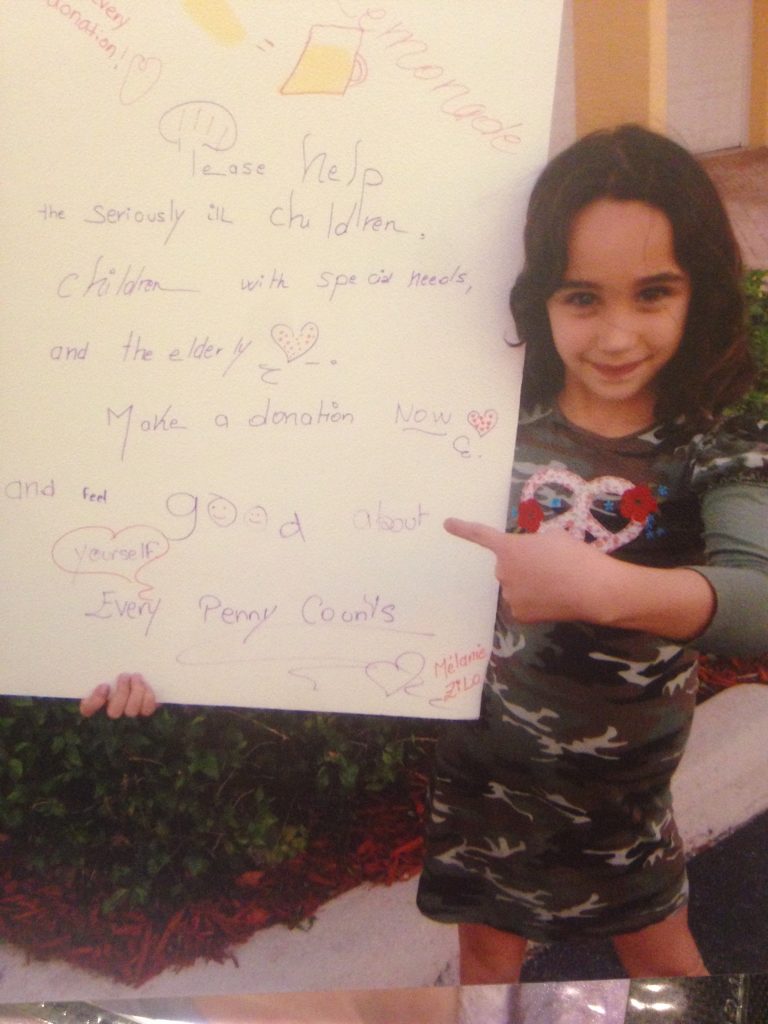 I am lucky to also have a second girl, who is as kind as her sister… She was so impressed by the story of Malala that she decided to help. She did not want to ask friends on her birthday to donate instead of getting her presents, because she sincerely wanted her birthday presents. So she asked how else she could help. "Raise Money", and raising money it was… She first spoke to the owner of a beauty salon and asked if she can come sell few things on new year's eve. She teamed up with her friend, and sold her new toys and some "wallets" that they made. Then she formed a little band at school with her cutest little friends, spoke to a store in downtown Beirut to "host their concert". The store had cupcakes to sell for Malala, decorated the place with flowers, and gave them matching t-shirts. they even donated some of the proceeds of the sales during the concert to Malala too.
They have both cut their hair to donate it too! And the little one inspired family and friends to follow and do the same.
The 2 girls also helped hosting a dinner for orphans and single moms; they were passing the food, serving their guests, and then cleaning up. Their heart was filled with happiness and sorrow at the same time, Then I caught my older daughter with tears in her eyes…. and I felt proud of her, proud of both of them!
This year, if you have not started doing it yet, let them pick a cause that is important to them, no matter what it is. Then have them find out a way to do it. Have them ask for help and include their friends and family, you will only spread joy and kindness.
Giving is the greatest gift you could give to yourself, really! Give. Give. Give. and give them the gift of giving, especially when you don't have anything to give! It will fill your heart with warmth.
To donate to Malala, click here.
To donate to St Jude Children's Research Hospital, Click here.
You can also help homeless people in New York City, click here to read the story and see how to help.