Elie Saab: "Time goes by so quickly… I have important decisions to make. I can't make mistakes."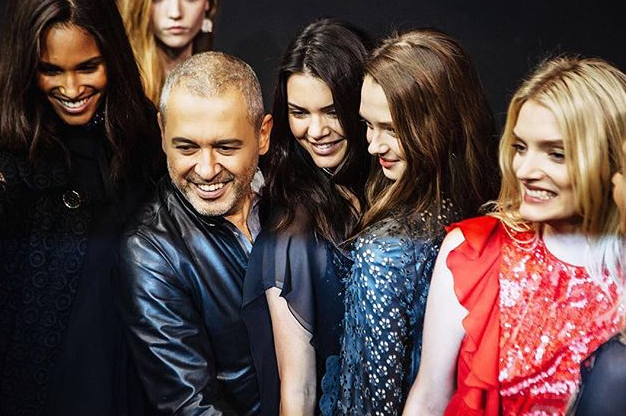 I have known him and his family for so many years… Then I moved to Rome,  and I was so happy we met again at his shows and after shows. When I met him again, I was happy to find the real Elie, the human being who has not changed regardless of all the success and fame. I hope you can get to know him better and appreciate him and his work as much as I do!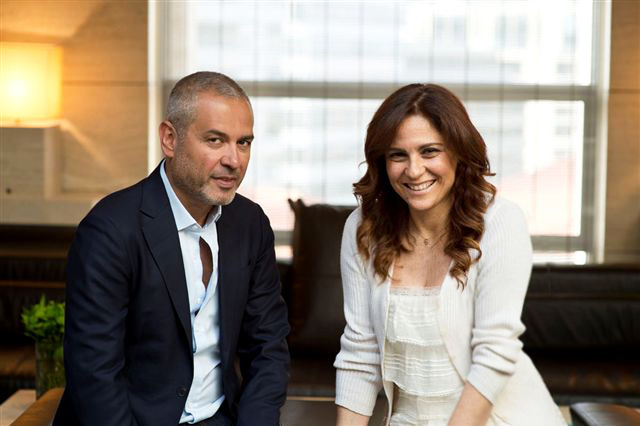 The woman who inspires me… A natural woman; a woman with a beautiful personality; a real woman. I like to meet a woman who leaves a good impression on me with her personality, a woman who stays in my mind when I have to design my next collection. Being a woman is not about beauty. It's a presence, a personality.
My success... My spontaneity. I know what I want. I respect women and I respect what I offer to them.
Power: If God gives you success and money, it does not mean you're allowed to treat people with authority. If I am successful, I won't provoke people with my success. Stay who you are.
My philosophy in life: Simplicity
Career advice: Believe in your idea, no matter what it is.
My weakness: Cheesecake.
I can't tolerate…. Ignorance.
My favourite car… A comfortable one.
I wear…. Classic pieces.
I indulge in…. Indulgence is necessary, but I don't usually pamper myself… Having time to myself, to have my breakfast quietly, exercise, that's the best way to indulge!
Sports: I exercise without any obsession.
First thing I bought with value… My whole life, I don't buy to buy! My mother, although we come from a modest family, taught us to look for good quality, whatever we are shopping for; whether it's food, clothing, or even a chair!
I am most proud of: I am Lebanese!
The person I call the most on my cell phone… My wife
Music  is… Very important in my life. I love Fairuz, the concept of Fairuz. I also love Arabic and classical music.
I live for.… Tomorrow!
Vacation…. I don't mind staying at home, but I have to take days off. That's the best decision I took in my life. It doesn't matter where I spend my vacation, but I want my days off. I want to be able to wake up when I want, eat when I want with no one interrupting me. I want to be able to walk, I love to walk. This is the best vacation!
I regret… Regret? I evaluate myself all the time. I can't say there are no regrets. I can say that I never think about the past with sorrow, because when I take my decisions, I think about them deeply!
Shopping… I like to shop my way, in Milan & Paris.