Must Have Now: The Choker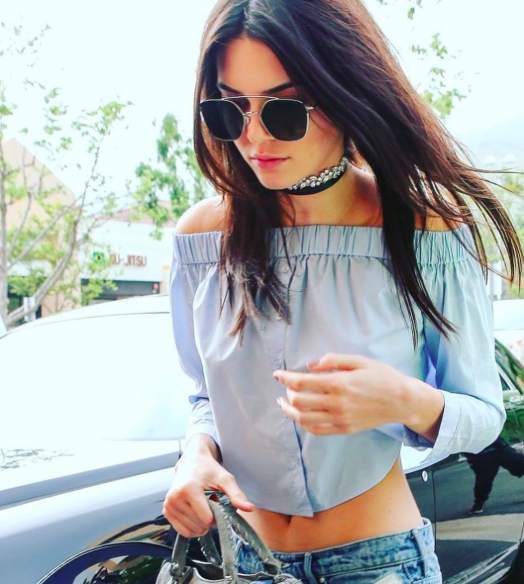 We are seeing it everywhere, on the runways, on the streets and the hottest celebrities, including Gigi Hadid, Kendall Jenner, Olivia Culpo and many others. The choker could update your look in seconds. The question is, how to wear it best? We really like when it's layered or doubled, as it gives it a modern twist, and we love the fancy ones for casual looks.
If you're shopping for chokers, there are 3 things that you have to consider:
The material: You could choose between velvet, lace, leather, silk, etc..
The colour: Black is the most popular of course, but we also like white, beige, red, olive green or silk print fabrics… Be bold with the color you choose.
The size: Large chokers look good on a tall woman and a woman with a tall neck, or when you're wearing off the shoulders tops & dresses or not wearing much on top, like a strapless dress.
Tip: Mix it up with pearls for modern chic vibes, gold or silver chains for an edgy and young look, diamonds , aways classy and elegant, or stones for a bohemian style.
To do it yourself: Buy a piece of leather, lace or velours and simply tie it short around your neck, or add a little charm to it. You could also get a silk scarf, tie it around your neck and add a brooch to it.
Editor's Pick: Leather and pearl necklace. Buy it here now. We also found a brand that not only all celebrities love but we do to! Shop our favourite chokers below at Fallon Jewelry.