12 Capes You Will Fall In Love with!
Capes are still in, and are very easy pieces to wear and style. You can wear a cape for every occasion, short or long, from the casual ones to the more elegant. Here are the season's 12 runway best…
1- Best with jeans: We love this simple one from Fendi. Just throw it over your outfit. Focus on the shirt under it.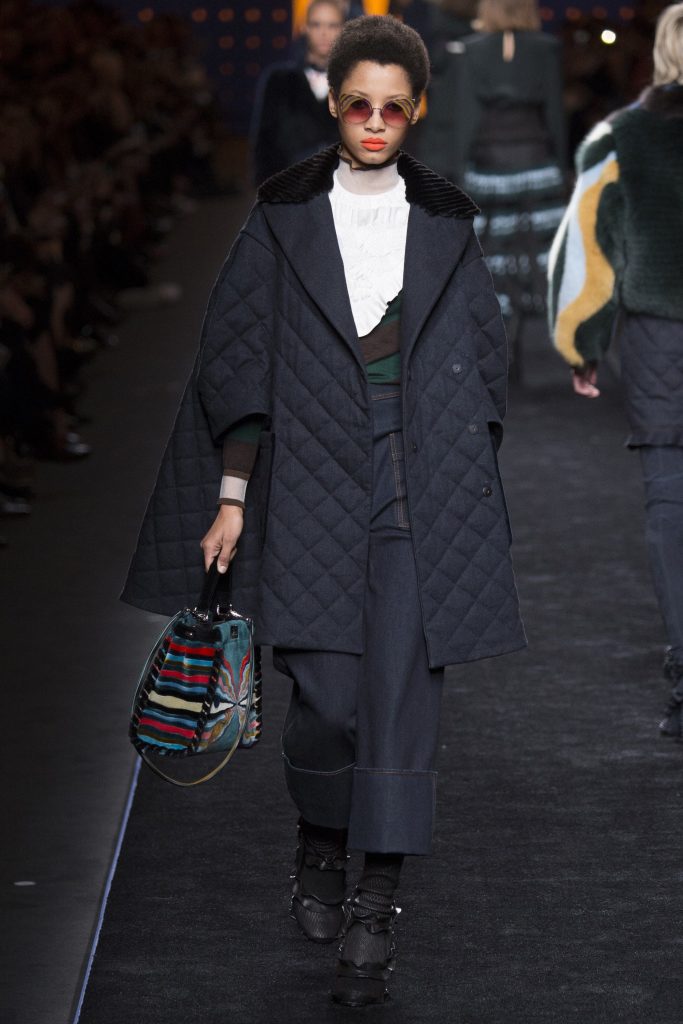 2- With a military feel: The cape with an unusual twist. Love the military details with the belt. And… Have you seen the shoes? Focus please…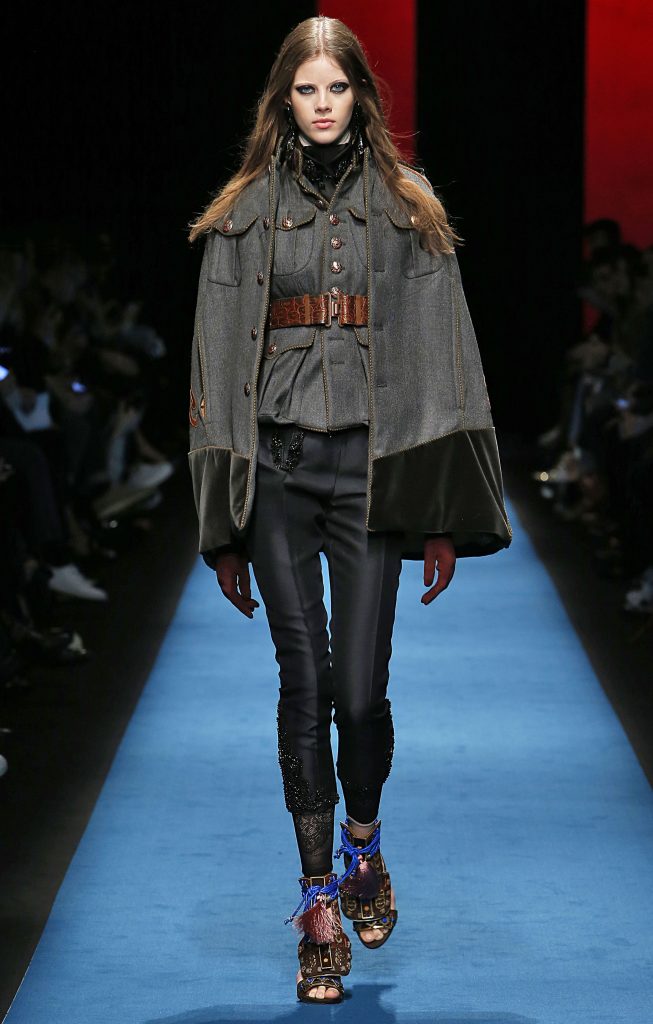 3-If you like a power outfit for the office, a cape jacket is a good alternative. You can also belt it.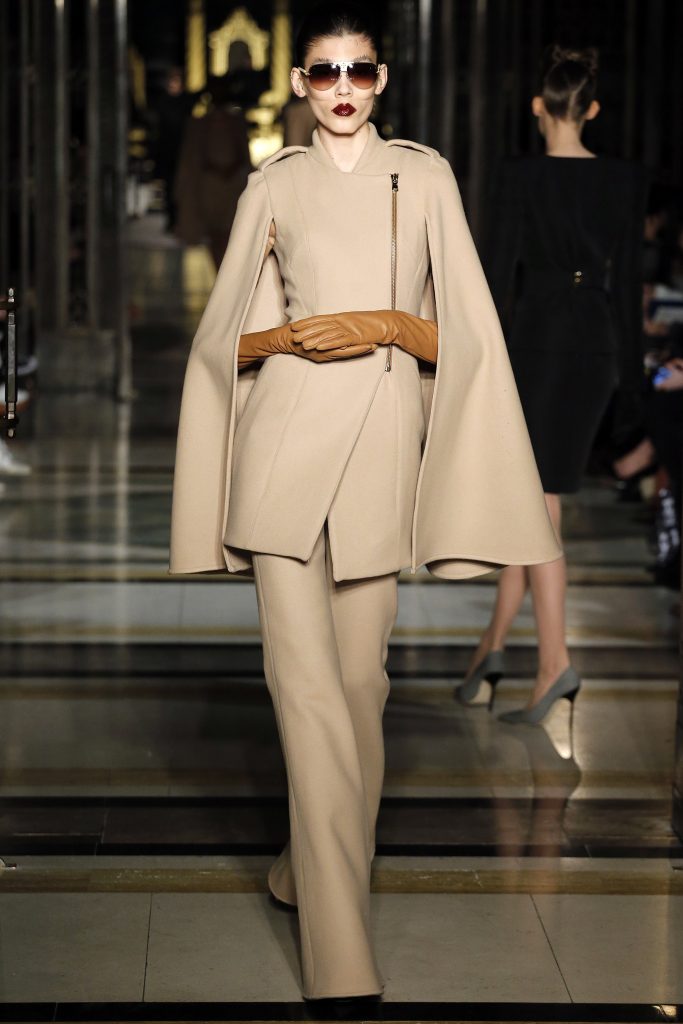 4- The Boho cape: This is one of my favorite capes for the season! The whole Roberto Cavalli this fall will really blow your mind if you have a bohemian style.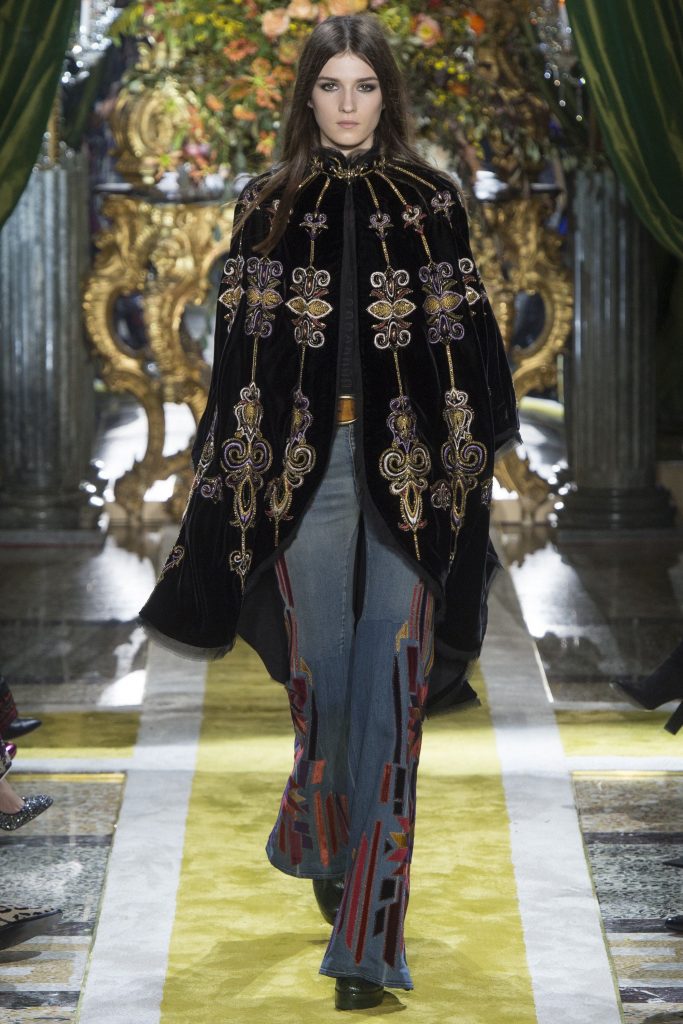 5- Passe par tout: A black cape is one to have in your closet. You could wear it to the office, over jeans or out for dinners or more formal occasions.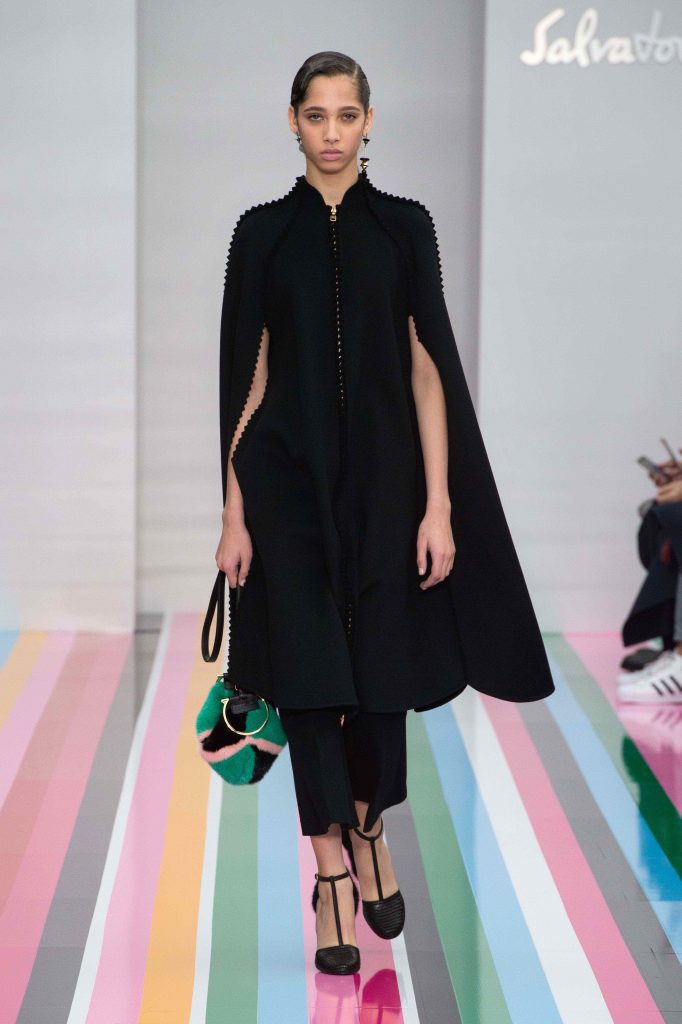 6- Fun, young and colorful: When you're not in the mood to get dressed, and you need that piece that will make your outfit pop. Choose a colorful cape and make it the focus of your look. We love this one from Gucci.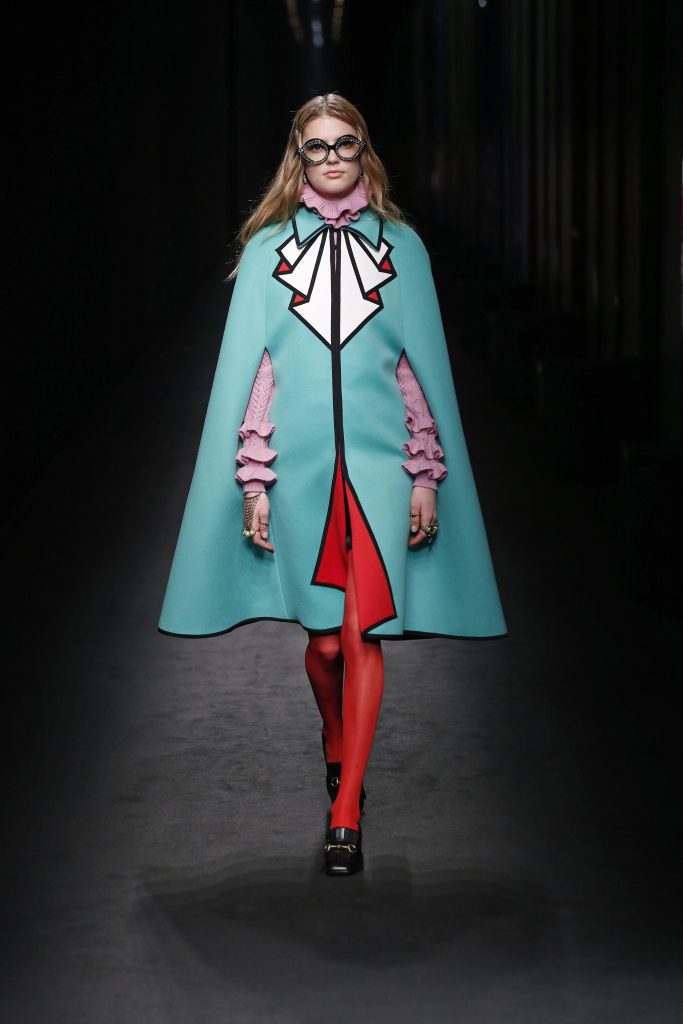 7- Another colorful cape is one we saw on the Salvatore Ferragamo runway. This is also a practical elegant cape that could be easily worn to the office, with jeans, or dressed up.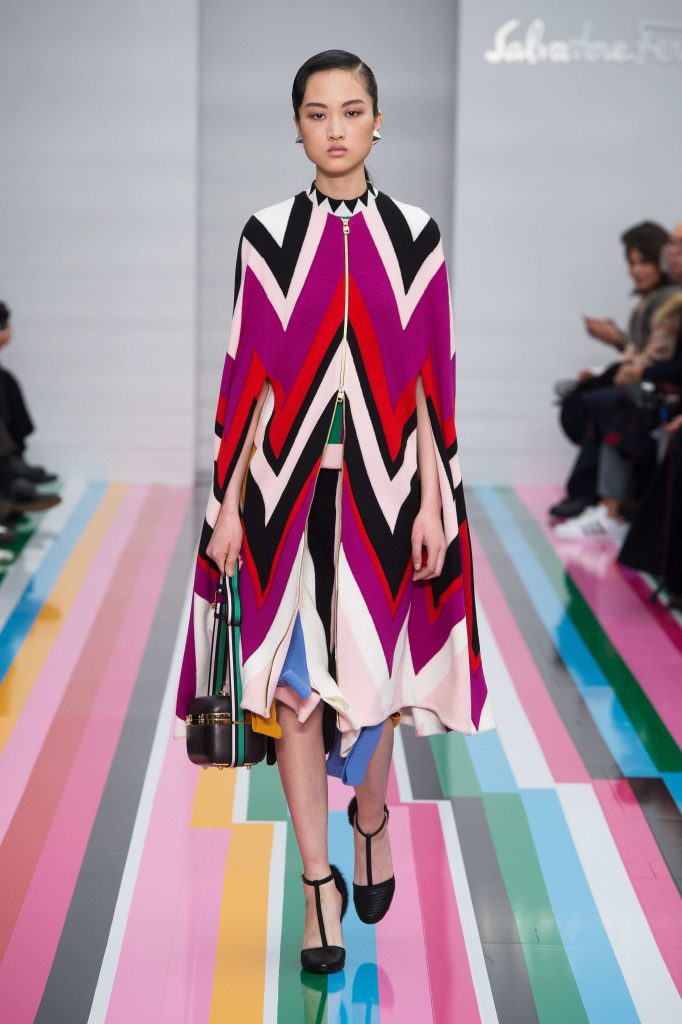 8- Feminine: This Temperley London printed cape is perfectly paired with lace for a more feminine look. The long black bow adds more drama to the look (You can easily add it t your shirt). Be careful with the length of the cape and your skirt.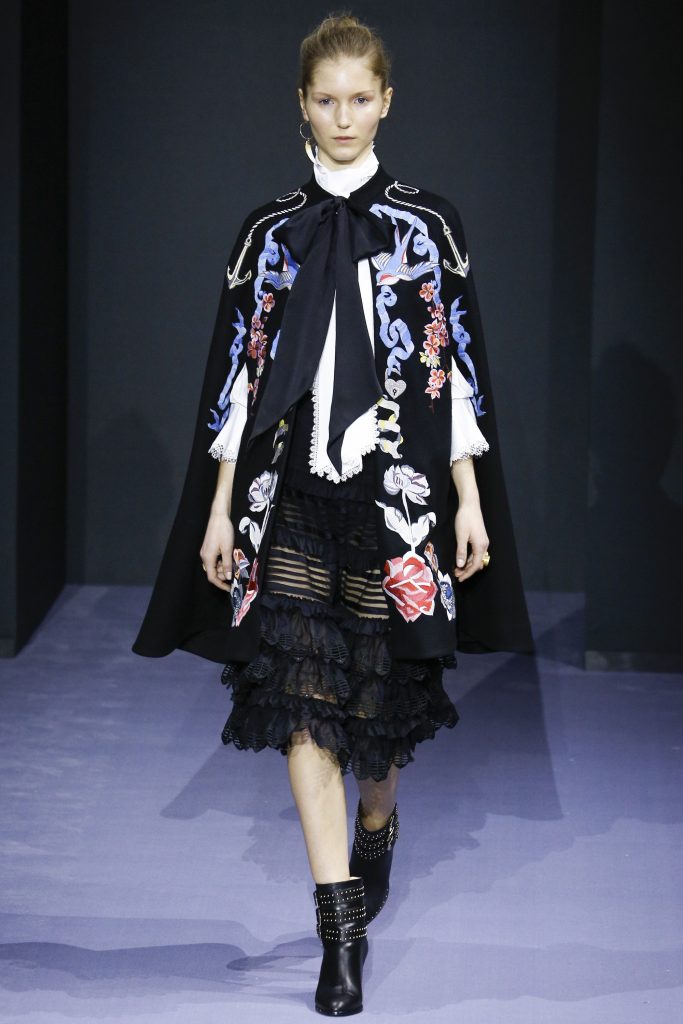 9- You will never go wrong with anything that has a Giorgio Armani label attached to it. We love this long velours one, also very easy to style.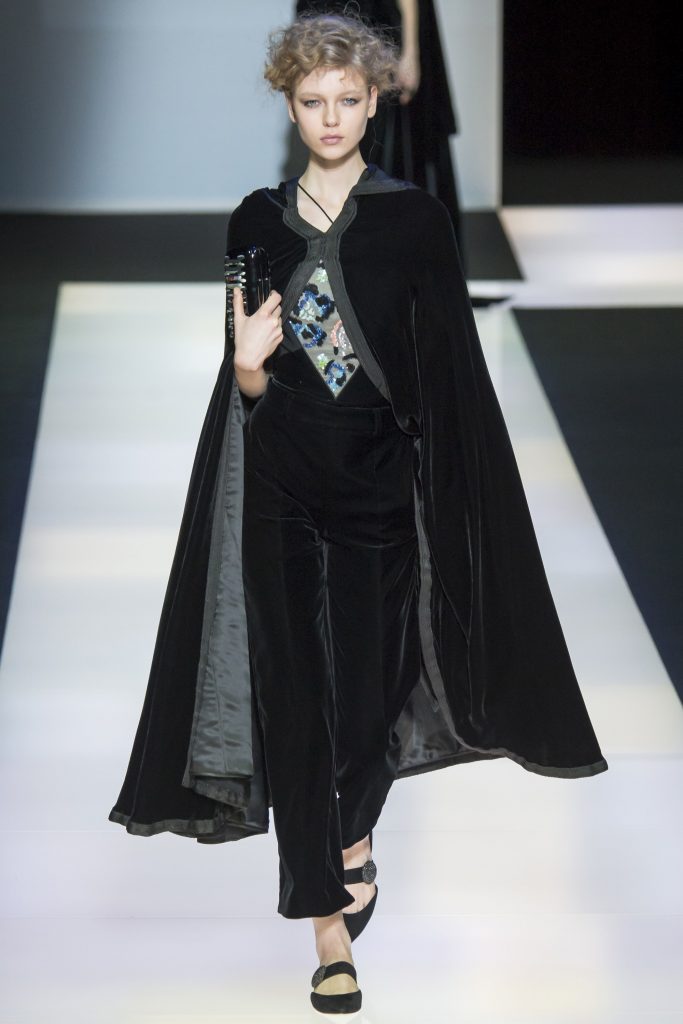 10- This fur cape! A piece that will stay in your closet for a lifetime.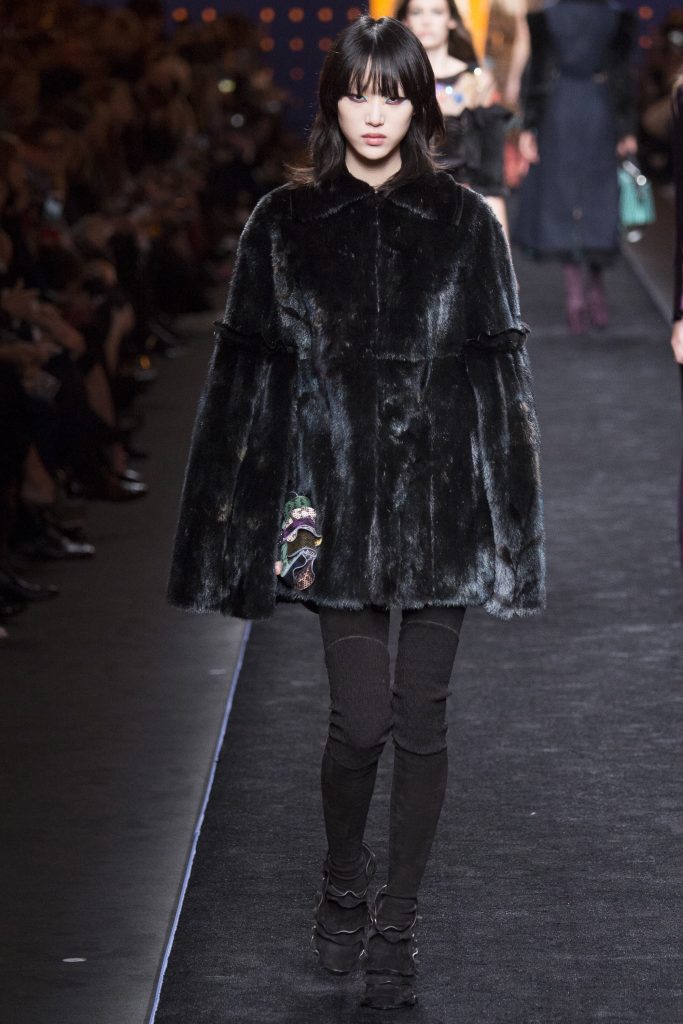 11- A statement piece: Forget about the hair and make up.. Just look at the cape. When it's so long it's perfect for formal occasions. It's a show stopper that you would have to keep on you for the whole evening!
12- Go couture: A printed out of this world Fendi couture worn by Bella Hadid in Rome, at the Fontana di Trevi historical fashion Fendi couture show.