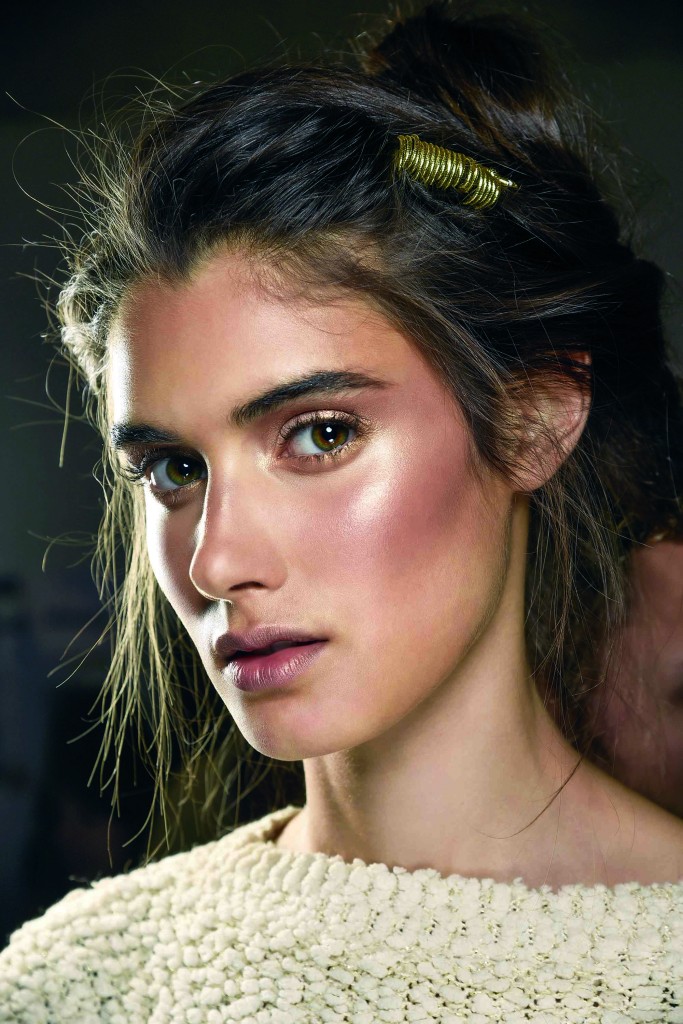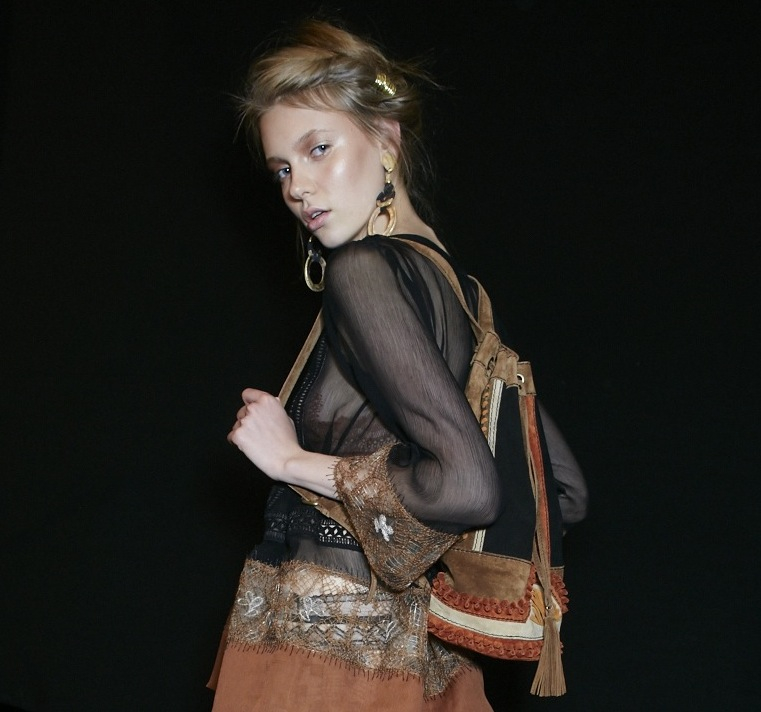 Imagine, desert is the background; dreamy and ethereal creatures with goddess like beauty and the gold amazing sunset hits their faces. Gold and pink cheeks, soft and pretty…. Celebrity Make Up artist Charlotte Tilbury shows you how to get that goddess make up, as seen at Alberta Ferretti.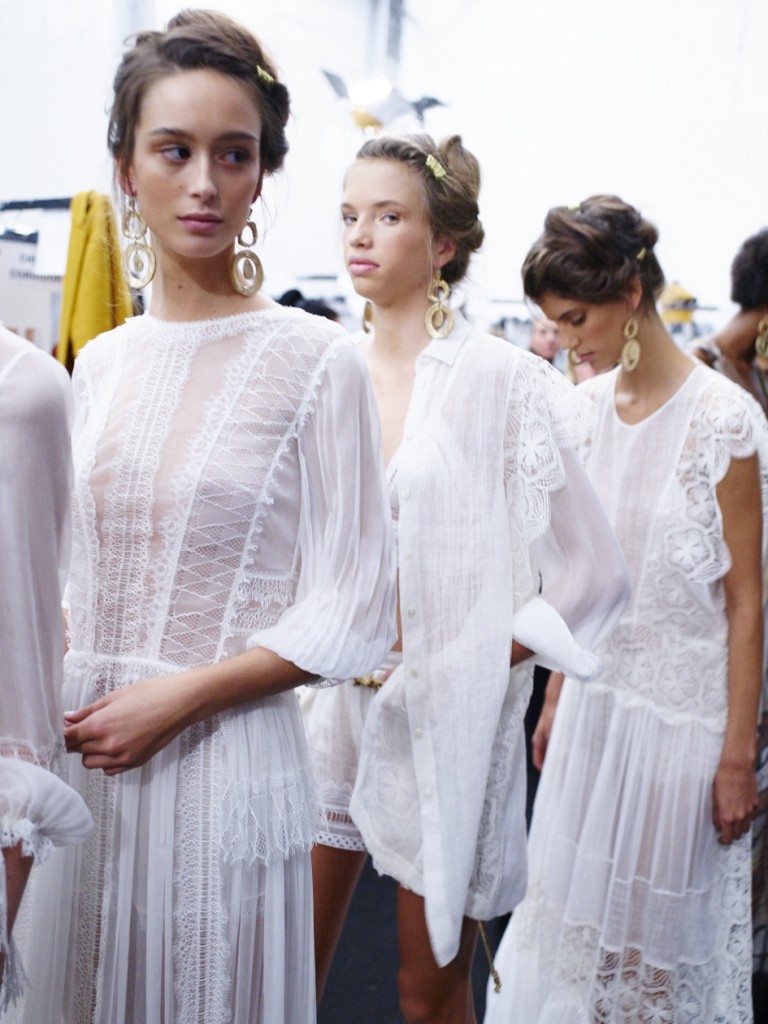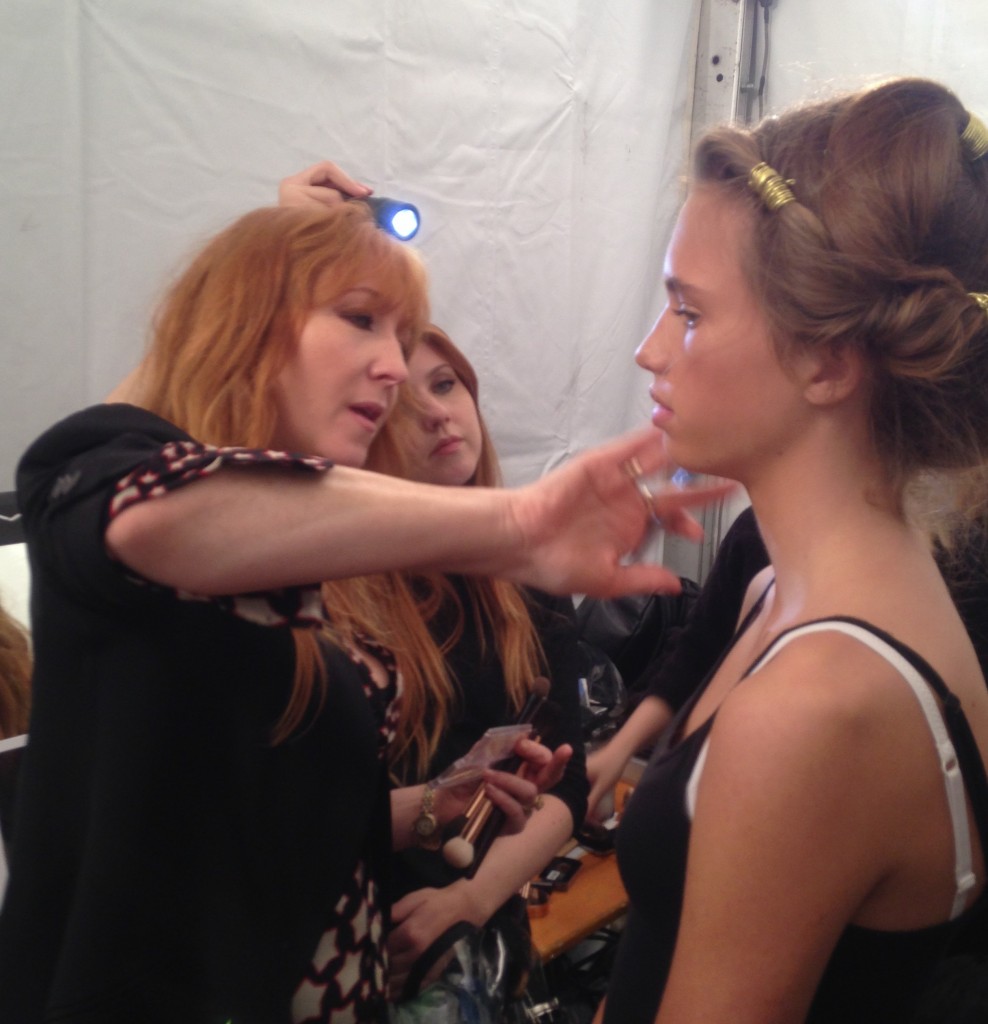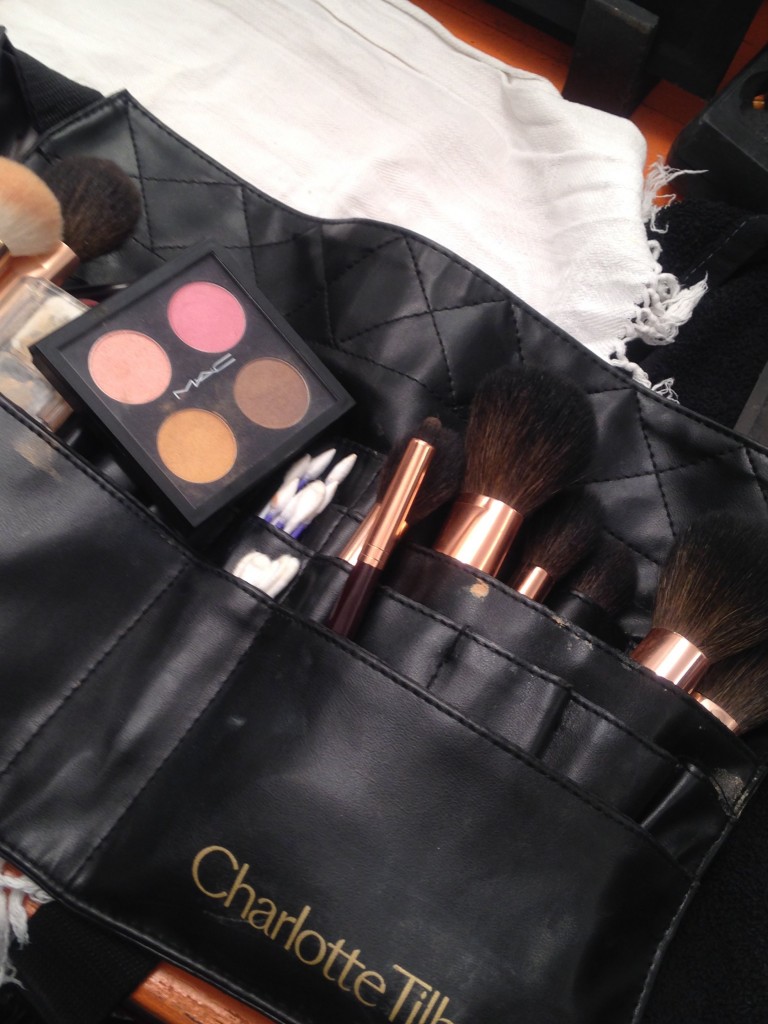 Start with a pale gold wash all over the top of your eyelids, up to the brows. Add a yellow pinky gold underneath the eye, filling the brows lightly; Use a chocolate brown mascara to soften up the look, but without curling up the lashes.
On the cheeks, mix a bronzer with a dainty pink blush that is too soft, a bit burnished looking. Add a pale gold cream on the cheekbones that really picks up the sunset light, a gold one onto the bow of the mouth, and a little bit of pink gold down the centre of the nose. Finish with a little pink on the lips.
Tip: You can add false lashes if you feel the need to.
The Products You Need For This Look: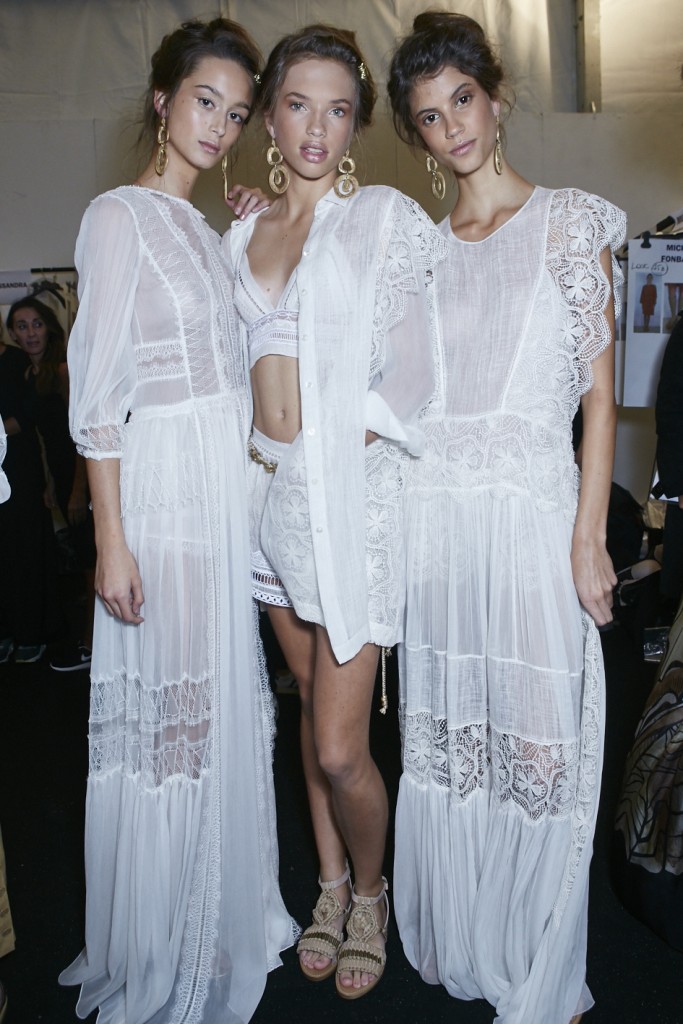 On your Cheeks:
Cream Colour Base in Improper Copper and Pearl
Dainty Blush
Highlight in Da Bling
On your Eyes:
Paint Pot in Chilled on Ice over the eye
Woodwinked Eyeshadow into socket line
Mixture of Woodwink and Glean under the eyes
Brow Mascara
Clear Brow gel
On your lips:
Cream colour base in Improper Copper and Pearl
Da Bling Eyeshadow